Manic Street Preachers, Usher Hall, Edinburgh review - 20th anniversary tour lets underrated songs shine |

reviews, news & interviews
Manic Street Preachers, Usher Hall, Edinburgh review - 20th anniversary tour lets underrated songs shine
Manic Street Preachers, Usher Hall, Edinburgh review - 20th anniversary tour lets underrated songs shine
Welsh wordsmiths ring in the old as 'This Is My Truth Tell Me Yours' turns 20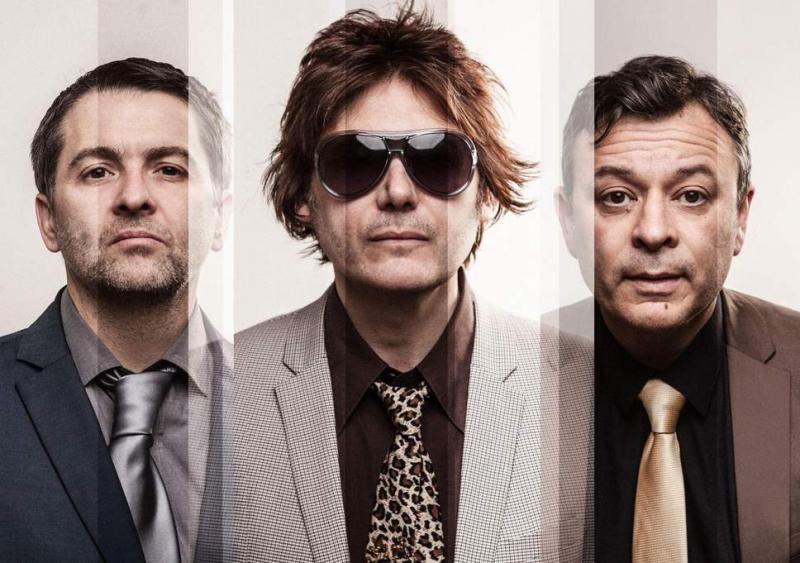 Manic Street Preachers celebrate 'curious mix of dancing and thinking'
Nothing brings home the difference between sequencing an album and sequencing a live show like going to see a classic album played in its entirety.
Nothing brings home the difference between sequencing an album and sequencing a live show like going to see a classic album played in its entirety. And Manic Street Preachers' This Is My Truth Tell Me Yours – described by frontman James Dean Bradfield in Edinburgh as "a curious mixture of dancing and thinking" – is a stranger choice than most for the live treatment. The five-million-plus selling, multi-award winning album, the 20th anniversary of which the band are currently celebrating, is objectively their biggest release. Look beyond the singles, though, and its songs are arguably some of their least well known.
The album is sufficiently front-loaded with hits to give the Welsh trio, plus three supporting musicians, the chance to warm up the crowd, with stately epic "The Everlasting" and fan favourite "You Stole The Sun From My Heart" providing a satisfying opening. But the tour also includes live debuts for the likes of "I'm Not Working" and "Be Natural", while others including "Born A Girl" and "Prologue to History" are back in the mix after a lengthy absence.
The band throw themselves into each song regardless of its back catalogue prominence, the effortlessness with which Bradfield in particular switches guitars seemingly every song pointing to the slickness as a live outfit that can only come from 30 years playing together. And while not every song thrills the crowd, it's only really during the album's slow middle section – described by bassist and lyricist Nicky Wire as "the apex of my misery, which I pushed on James and [drummer] Sean [Moore] and expected them to make a massive hit out of" – that the energy really dips.
The custom-built acoustics of Edinburgh's Usher Hall give even the lesser-known songs their chance to shine, whether it's Moore drumming out a disco-like beat on "My Little Empire", or Bradfield gifting the clunky lyrics of "Born a Girl" a soft, stoic dignity in a stripped-back, piano-led rendition. The huge guitar riffs that punctuate "Be Natural" sound glorious as they fill the hall, Wire scissor-kicking his way across the stage in defiance of his 50 years with his name embossed in glitter across his backside.
A tweak to the track listing means the band save unlikely number one single "If You Tolerate This Your Children Will Be Next" until the end – a wise choice, as its cathartic chorus propels them far more neatly into the second half of the evening than dreary album closer "S.Y.M.M." ever would. A short mix of hits makes room for unexpected favourites like "Sleepflower", the opening track to 1993's Gold Against the Soul, while a "just for fun" cover of Guns N' Roses' "Sweet Child o' Mine" is a cheeky wind-up for fans who could easily rattle off another 10 or 20 Manic Street Preachers originals they would have loved to see take its place.
Early single "You Love Us" – dedicated, by Wire, to guitarist and lyricist Richey Edwards, who disappeared in 1995 – still sounds as ballsy and infectious as it did almost 30 years ago; while the grandiose "No Surface All Feeling" shakes the Usher Hall to its foundations. A thunderous "A Design For Life" brings the night to a close, Bradfield prancing across the stage while letting the crowd take the lead on its anthemic chorus.
The band throw themselves into each song regardless of its back catalogue prominence
rating
Share this article