Britney, Soho Theatre review - finding the funny in a brain tumour |

reviews, news & interviews
Britney, Soho Theatre review - finding the funny in a brain tumour
Britney, Soho Theatre review - finding the funny in a brain tumour
Duo tell a true story with invention and verve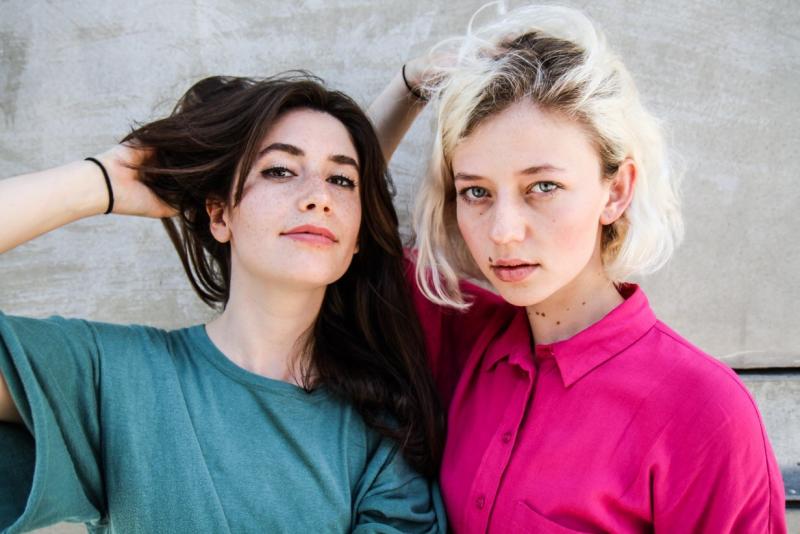 Charly Clive (left) and Ellen Robertson have turned a dark episode in their lives into great comedy
A brain tumour isn't usually the subject of a comedy show but Britney, written and performed by comedy duo Charly Clive and Ellen Robertson, is just that. It's "the true story of what happens to two best friends when one of them [Clive] gets a brain tumour" – the size of a golf ball, her father helpfully pointed out.
Clive's dad is just one of the large cast of characters who appear in Britney. The story starts in 2016 when the two women, who have been friends since they were 14, had both recently graduated, Clive from drama school in New York, Robertson from Cambridge University. Clive ignored her symptoms – to be accurate, she didn't know they were symptoms – and it was only when she mentioned them to her GP back in England that the life-changing diagnosis was made. She underwent surgery to have the benign growth removed.
The tale is told through a number of theatrical devices – storytelling, comedy skits, surreal invention and even a song-and-dance routine – and Clive and Robertson play parents, friends, doctors, nurses, even the tumour itself, which Clive named Britney. It was, she says, not wildly dissimilar to Britney Spears in the breakdown years.
It's performed with great invention and verve but not even the tiniest degree of self-pity, though that would be understandable. It's clear that comedy, and making each other laugh, was what got Clive and Robertson through the ghastly experience – a very British response of taking the piss out of something deadly serious. And they are honest enough to admit that the performer in them meant they both thought it would make a great subject for a comedy show.
The pace is uneven but there are lots of laughs, and some very well written comedy – in particular the skits of how Hollywood might have framed the story; a film with Humphrey Bogart/Lauren Bacall-esque rapid-fire dialogue, an insipid Harry Potter movie or, most memorably, two vacuous Hollywood writers pitching for a US sitcom called "Tumour Humour".
Clive was acclaimed recently for her role as Marnie, an OCD sufferer, in Channel 4's Pure, and Robertson, a Footlights alumna, is an equally talented performer. We will be seeing a lot of more of them both, I'm sure.
Britney is at Soho Theatre, London until 27 April
Comedy, and making each other laugh, was what got them through
rating
Explore topics
Share this article