This Time with Alan Partridge, BBC One review - a man out of time? |

reviews, news & interviews
This Time with Alan Partridge, BBC One review - a man out of time?
This Time with Alan Partridge, BBC One review - a man out of time?
Shameless return of Steve Coogan's cringetastic broadcaster
Tuesday, 26 February 2019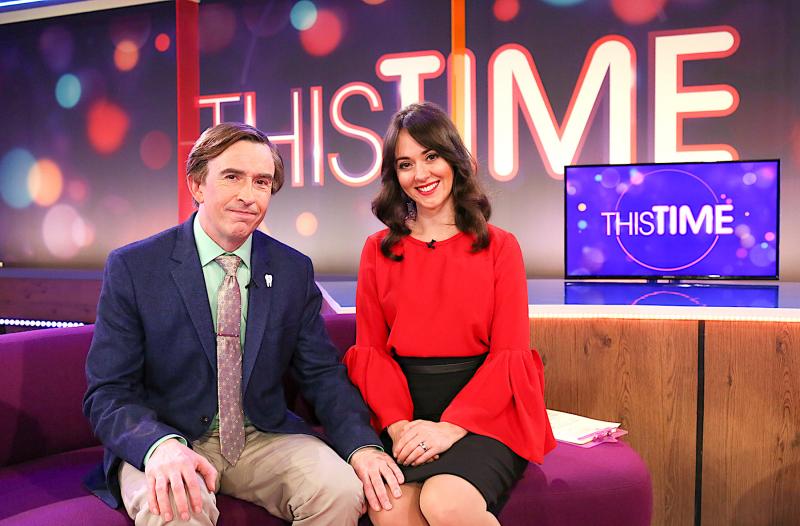 Inappropriate: Alan Partridge (Steve Coogan) gets a little too close to Jennie Gresham (Susannah Fielding)
"I've remained a vital presence on the fringes of TV Land," argues Alan Partridge in an interview with Radio Times, the man whose latest claim to… well, not fame, but at least he has been presenting Mid Morning Matters on North Norfolk Digital.
For this
new series
,
Partridge
has been hauled out of the low-rent regional twilight zone where somebody called Jenny does the station's accounts in an exercise book to provide sickness cover on the anodyne
BBC
TV magazine show,
This Time
.
On the This Time sofa he's joined by Jennie Gresham (Susannah Fielding), who keeps the show rolling along with a combination of bland platitudes ("We're in the safe, capable, smooth hands of Mr Alan Partridge") and just a tiny glimmer of ruthless careerism. She effortlessly steals a couple of Partridge's jokes from under his nose, and in a crafty sequence where the twin hosts discussed the evils of Fixed Odds Betting Terminals, she showed up Partridge as a boorish ignoramus by being calmly on top of her brief.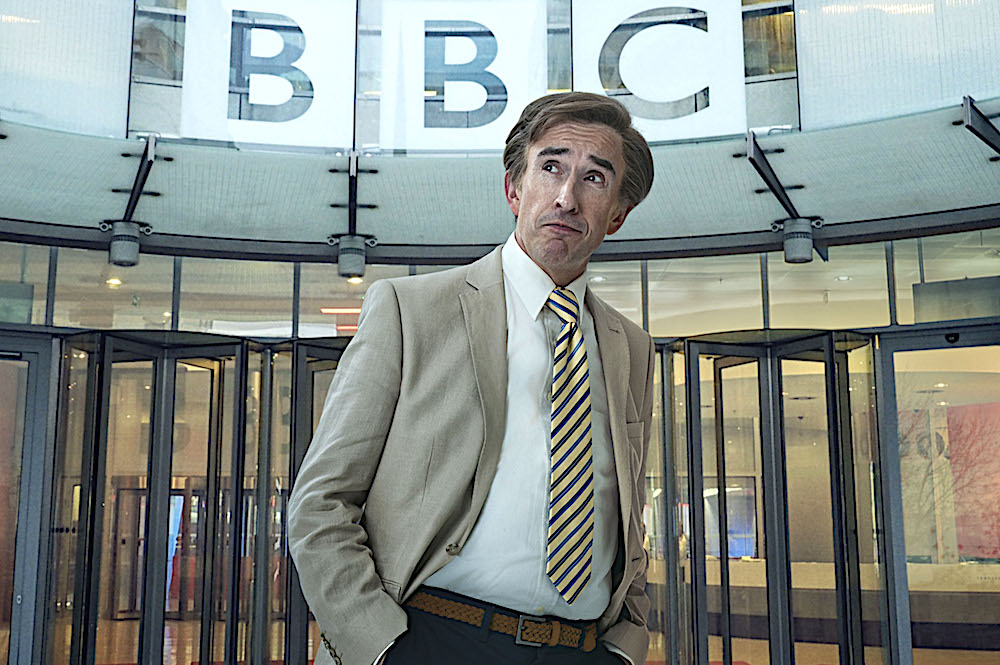 Watching Partridge in action is to indulge in a singular kind of masochism. Everything he says or does is a particular shade of off-colour, whether it's a crass comment about bosoms, his interminable and monstrously inappropriate mime of how you can go to the lavatory on a train without using your hands, or the way he managed to turn the surname of one of his guests – Alice Fluck – into Clunt. She was on the show to discuss her documentary about the family-friendly cuddliness of leopard seals, but Partridge spun off on a tangent about how in fact the seals enjoy playfully battering each other to death and have been trained by the military to carry mines.
Now acknowledged as the creator of "cringe TV", Partridge is a permanent man out of time, and has evolved over the years into a creepy doppelganger of his inventor Steve Coogan. It's a measure of the exactitude with which real-life broadcasters were pinned under a microscope by Coogan – with help from co-creator Armando Iannucci, not involved this time around – that it's still possible to detect distant echoes of real ones behind Partridge's rictus-like facade, though the notion that Partridge would be hired to front something that looks very much like The One Show today is beyond science fiction. He dates back to the early Nineties, but while you can still find copious examples of cheesy, brain-dead broadcasting and broadcasters, anyone who might have come out with anything resembling a Partridgism was purged from the airwaves, never to be seen or heard of again, years ago. He'd be about as employable as Stuart Hall.
Still, as much-loved (yet repulsive) fictional characters go, it's good to see him again. Whether I'll be saying that after another five episodes remains moot.