The Little Drummer Girl, BBC One, series finale review - Le Carré drama comes to the boil at last |

reviews, news & interviews
The Little Drummer Girl, BBC One, series finale review - Le Carré drama comes to the boil at last
The Little Drummer Girl, BBC One, series finale review - Le Carré drama comes to the boil at last
Charlie stands by her man. But which one? Contains spoilers
Acting out: Florence Pugh and Alexander Skarsgård
Was The Little Drummer Girl commissioned by algorithm? Those who liked The Night Manager might reasonably have been supposed to enjoy another le Carré adaptation. The two dramas had DNA in common.
Both steered away from the Cold War, and told of a rogue
spy
adopting a role to infiltrate a network and bring it down from within. There the overlap ended. Where
The Night Manager
exerted a vice-like grip,
The Little Drummer Girl
has caused much scratching of heads. Twitter's one-word review was "Huh?"
So there was much audience depletion. By halfway through the series had haemorrhaged more than 40 percent of the 5.2 million viewers who saw the opening episode on BBC One. The turn-off can't have been the locations or the performances or the cinematography, all of them achieving the usual high standards under director Park Chan-wook. So there must have been something antipathetic about the basic scenario, which invited you to invest in the story of an actor's total commitment to the role of double agent.
This was quite a big ask, and quite a weird one. We are all in the debt of actors, who make themselves vulnerable to keep us entertained. The problem with Charlie (Florence Pugh) was that she seemed not to have much of a hinterland to buy into. Recruited by a motley arm of Mossad to penetrate a family cell of Palestinian terrorists, for much of the series she was a hollow vessel to be filled up with someone else's story. The process of filling her up tended to go on a bit. And then came a stack of flashbacks to slightly slow rehearsals with her slippery handler Becker (Alexander Skarsgård).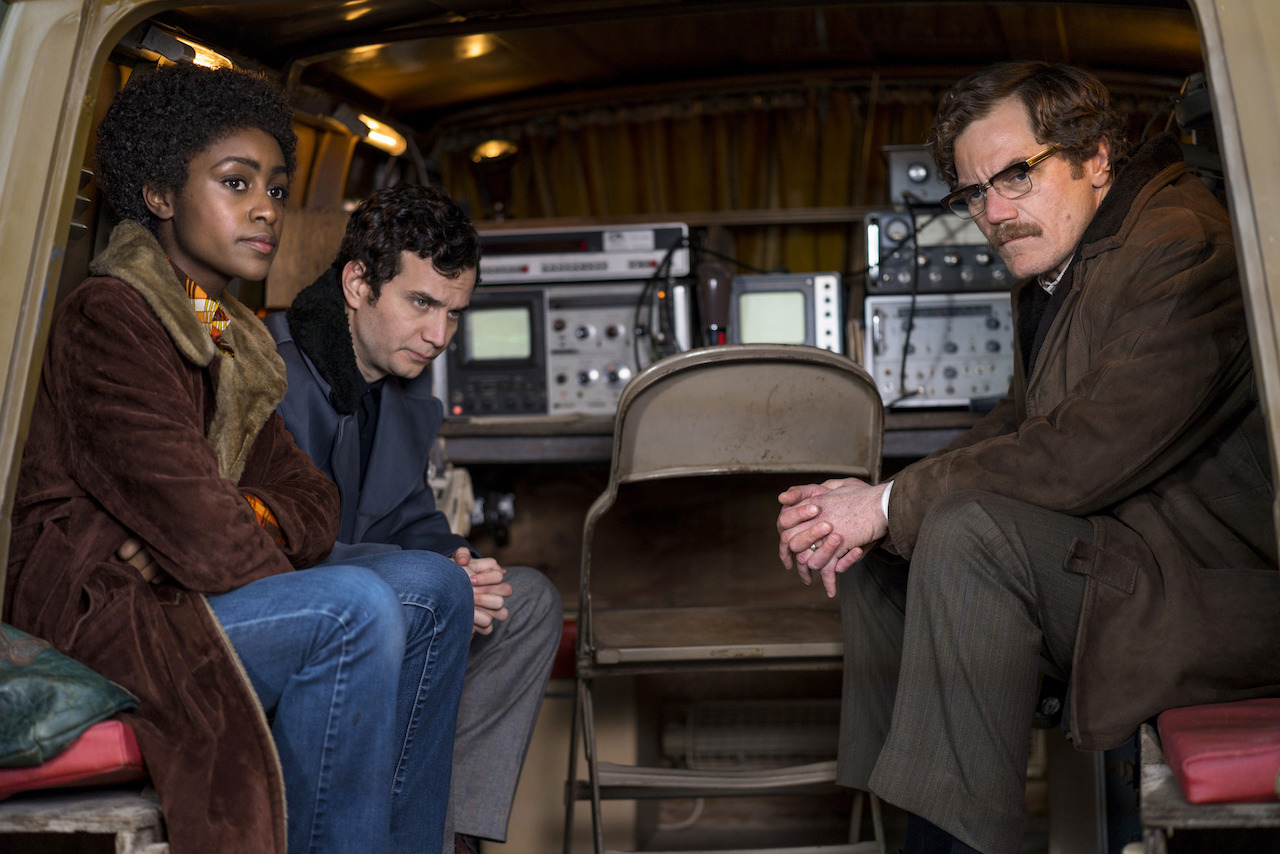 When the moment came for Charlie to reveal who she was she had run out of lines. "Erm, I'm an actress" sounded unusually bathetic. "So you don't believe in anything," said Khalil (Charif Ghattas), underwhelmed that he had been duped by someone so insignificant. He had a point. Charlie's commitment to Zionism never quite convinced. It was a good role and she (and Pugh) played it exceptionally well, but hands up if you lost track of her original motivation for signing up in the first place (pictured above: Simona Brown, Michael Moshonov and Michael Shannon).
She only truly swam into focus as a character with a beating heart when romance began to mess with politics. Actors often fall for their co-stars and Charlie fell for two of them, one of whom pimped her out to the other. Complicated. The last episode, in which all this played out, brought things to the boil just in time, and the pulse finally started to quicken as Khalil flirted with the idea that he was being played and for the first time Charlie's life felt genuinely threatened.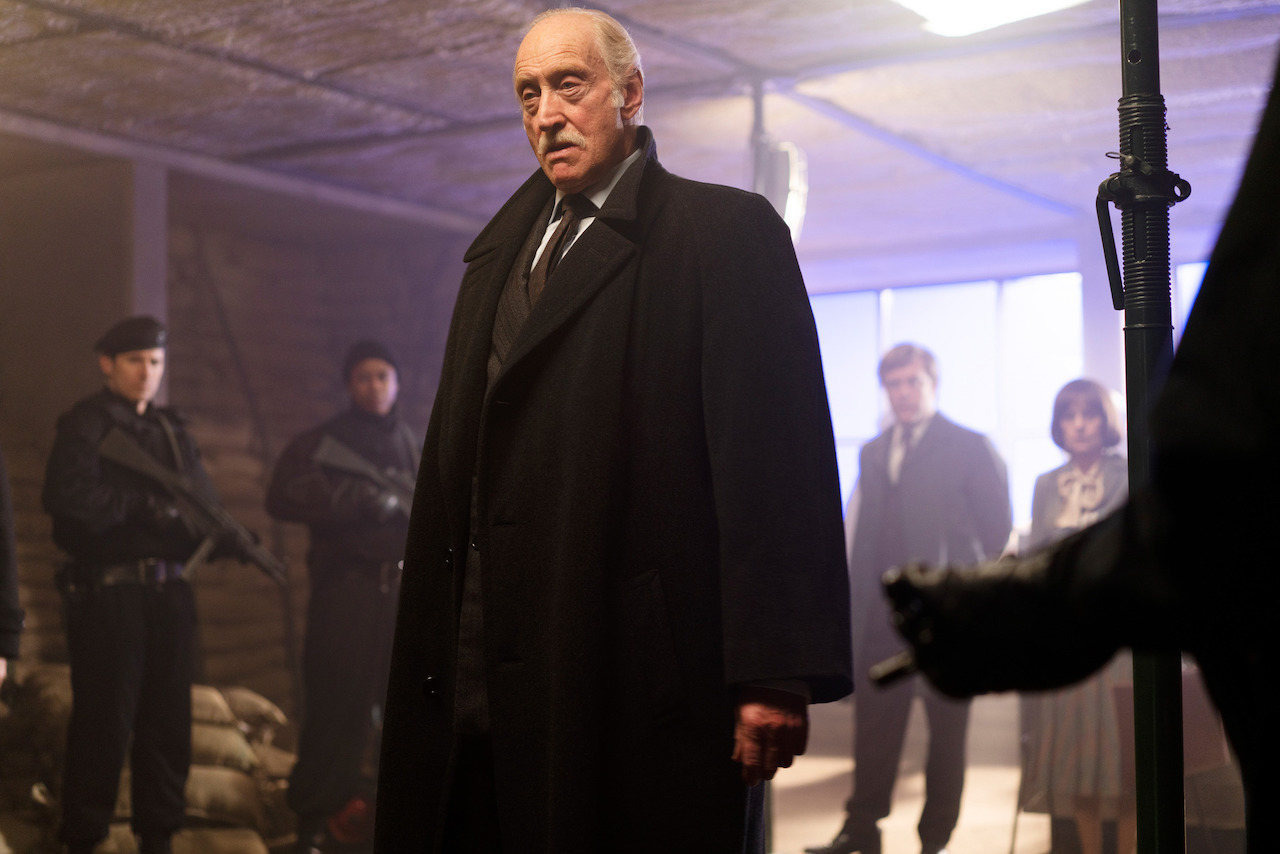 What were we to make of Charlie's pair of love rivals? Perhaps the point was that Israel and Palestine, as embodied by two extremely handsome blue-eyed men in Becker and Khalil, each exerts a magnetic attraction, but only one of them can ever get what they want. In this case the winner also got the girl, whose conscience came up Persil white a little too soon after Khalil's death. Enabled by Charlie's legwork, the Israelis duly embarked on a climactic orgy of killing, with all Kurtz's gang doing their bit. There was even a hint of humour in this sequence, as a woman who seduced a female target at a picnic made sure to grab a wine bottle as she fled.
So those who stuck with it were rewarded with a finale that was finely wrought and wire-taut. Reassuringly, it also offered Charles Dance as Commander Picton from MI5 central casting (pictured above). He sounded like le Carré playing one of the crowd-pleasing faves after a set list stuffed with unfamiliar new tunes. "The British always have a solution to other countries' problems," Kurtz growled at him. "Perhaps you should try listening for once," growled Picton right back at him. (Obviously that ship has sailed.)
"I hope it was worth it," said Khalil as he awaited execution. It was, but only just.