Edinburgh Fringe 2018 reviews: Rosie Jones/ Marcus Brigstocke/ Alice Snedden |

reviews, news & interviews
Edinburgh Fringe 2018 reviews: Rosie Jones/ Marcus Brigstocke/ Alice Snedden
Edinburgh Fringe 2018 reviews: Rosie Jones/ Marcus Brigstocke/ Alice Snedden
More from the world's biggest and best arts festival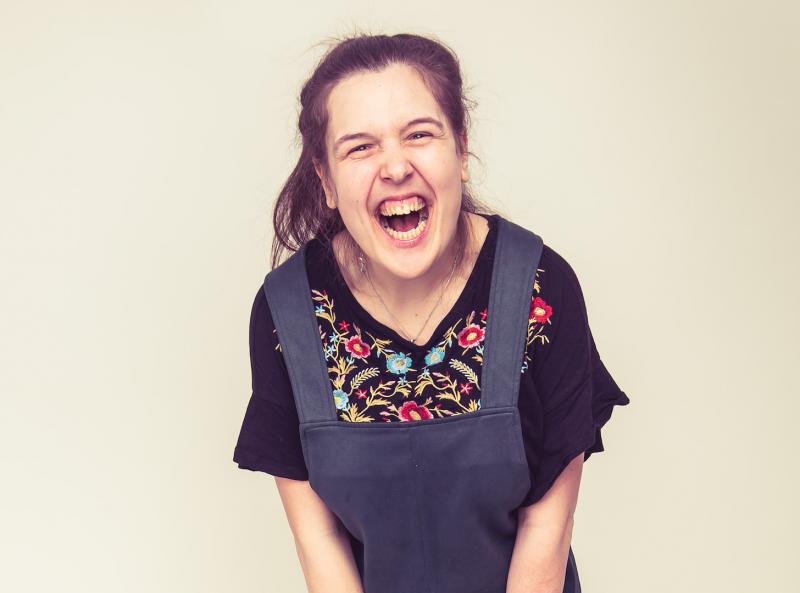 Rosie Jones mischievously subverts the audience's expectations of disability
There are two versions of Rosie Jones, she tells us; one nice, one not so nice. And who knows which of those would have won the battle of psyches if the comic had not been deprived of oxygen for a quarter of an hour during birth, she asks in Fifteen Minutes. It's a terrific device – subtle but pointed, witty but poignant – as she muses about what kind of person she might have been without cerebral palsy.
Jones is a mischievous woman and likes subverting people's expectations, manipulating the audience into uncomfortable moments, and then relieving the tension with a killer pay-off.
She speaks slowly and deliberately because of her condition, so we hang on every word as she crafts some intelligent long-form gags, and she uses repetition and misdirection to great effect.
She's delightfully unPC, saying how unfair it is that other disabled groups – the deaf and the blind – have one syllable to describe their condition, but she has five. And Jones has a glint in her eye as she invites the audience to scream a derogatory word for a disabled person – at her, a disabled person – but such is her charm and force of personality, the audience does it.
There's a great reveal in a detailed story about a fantasy involving Ryan Gosling, which leads to a couple of nice callbacks. This is a very funny, well-constructed hour – catch Jones before, as she says, she wobbles towards the big time.
Marcus Brigstocke ★★★★

Marcus Brigstocke has taken a swerve with his new show. Previously his stand-up has been as himself, the shouty, sweary lefty, railing against racists and right-wingers. Now in Devil May Care he is in character as Lucifer, complete with heavy red make-up and horns.
Its central premise is that as modern society is becoming more atomised – we throw words such as snowflake, Remoaner, Brextremist and feminazi around without thought or care – we end up marginalising ourselves and, more dangerously, lose any real sense of morality. So Lucifer has come back to earth to explain what is good and what is bad.
It's a wonderful conceit that allows Brigstocke more latitude in guying the audience than if he were appearing as himself, delving into our consciences. While Marcus Brigstocke lecturing us about morality may grate, you can't really argue with the Prince of Darkness, can you?
Brigstocke covers a lot of territory – Harvey Weinstein, Donald Trump, Brexit, tax-avoiding comedians, Rupert Murdoch all get a kicking. But he reserves one of the best for himself, referencing his recent TV advertisements - "It was a fuck of a lot of money" for what he admits was selling his soul.
Brigstocke wears his learning lightly and there are some wonderfully subtle lines. When he asks who in the audience is a person of faith, only a few people put their hands up. "You only have two more times to deny me," he said.
A grounding in Christian mythology really does help to appreciate some of the gags as Lucifer talks about how his relationship with God is ever evolving, and how humans owe their sex drive to him. He introduced Adam and Eve to the Tree of Knowledge, remember.
There's some terrific crowd work that runs through the show and Brigstocke is more playful than I have seen him in some years – it's as if the character has freed him up as a performer. A devilishly funny hour.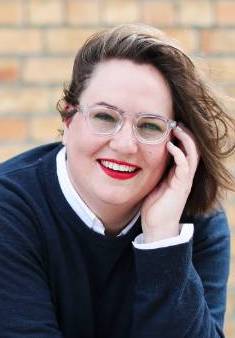 Alice Snedden ★★★

New Zealander Alice Snedden is well established in her native country as a comic, television writer and newspaper columnist, but Self-Titled is her debut show at the Fringe. It's a breezy run-through of her childhood and her life so far.
She begins by talking with faux outrage at her below-average Uber rating; she's a nice person, so what's going on here? Has she forgotten soiling herself in the back of a cab or something equally egregious? No, it's inexplicable, this supremely confident woman tells us.
Snedden explains where that confidence comes from; a feminist mother who told her she could be anything she wanted to be. Her hippie-ish upbringing – there are graphic photographs of her mother's home birth in existence – and her parents' lack of concern for her comedy career by being happily married loom large in this show, as does the fact that those parents still enjoy an active sex life.
She's a natural on stage – chatty, friendly, smiley – and was the kind of child whose lack of talent didn't stop her taking parts in, well, talent contests, and she appears unembarrassable now talking about nipple covers and her breasts.
Snedden is a great talker and there are some marvellous stories here – not all them reliable – but the energy doesn't quite last the hour.
Jones has a glint in her eye as she invites the audience to scream a derogatory word for a disabled person - at her, a disabled person
Explore topics
Share this article