h 100 Awards: Art, Design and Craft - making art public |

reviews, news & interviews
h 100 Awards: Art, Design and Craft - making art public
h 100 Awards: Art, Design and Craft - making art public
Showcasing the strength of British visual culture, and the people bringing it to public attention
Wednesday, 29 August 2018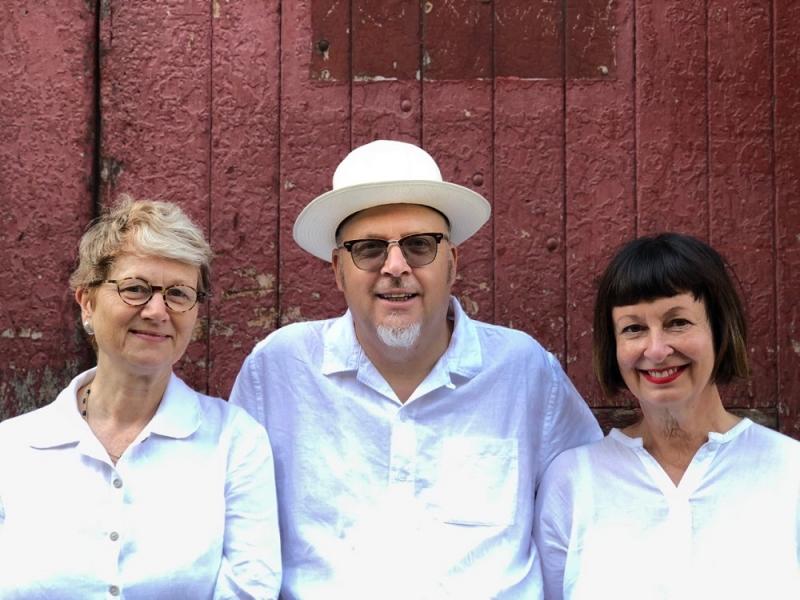 Clayground Collective co-directors, JR, Duncan Hooson and Claire West
This year's nominees represent the wealth of innovative activity that makes British art, craft and design fresh and exciting. Artists and makers dominate the shortlist, and rightly so, but curators, an educator, and a journalist reflect the importance of public engagement with the visual arts, and the many ways in which this is achieved.
Nominated for her most recent book, The Dark Side of the Boom: The Excesses of the Art Market in the 21st Century, Georgina Adams (pictured below)is a rare voice of scepticism in art journalism, her book a landmark exposé of the murky connections between art and big finance. Curator Zoe Whitley is another disruptive voice, challenging attitudes and approaches to art history. Last summer she co-curated Tate Modern's blockbuster Soul of a Nation: Art in the Age of Black Power, a show that granted long overdue recognition to black artists active at the height of America's Civil Rights Movement.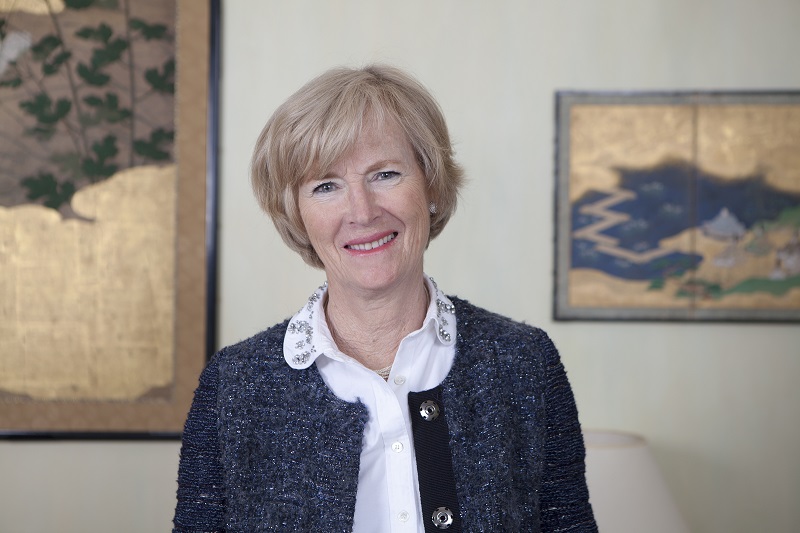 Political engagement is a common theme among this year's nominees: Gillian Wearing's Parliament Square statue of Suffragist leader Millicent Fawcett secured her place on the shortlist, while Matt Smith (pictured below) uses ceramics to tease out stories neglected, or suppressed, in official accounts of the past.
Phoebe Cummings is also a ceramicist, though her beautiful and intricate works, like Antediluvean Swag, 2016, are defined by their fugitive state. Made from unfired clay, her installations and sculptures cannot last, gradually disintegrating from the moment they are completed, the clay collected and reused at the end of each exhibition.
Clay is the medium through which Clayground Collective (main picture) works to inspire creativity among the public, through programmes run in schools, offices, and therapeutic groups in the UK and worldwide. From large scale making events to sessions run for families, to walks exploring the historic ceramics washed up on the banks of the Thames, it sees participation as the key to renewing an understanding of craft and materials, and enthusing people with a passion for making.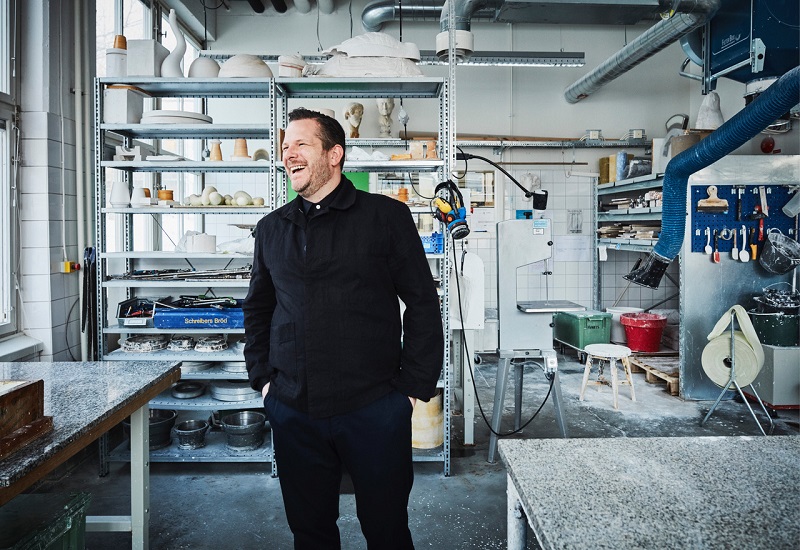 The director of Studio Voltaire, a not for profit exhibition space in south London, artist Joe Scotland, is also busy at the grass roots, supporting promising artists as they emerge. Studio Voltaire prides itself on encouraging artists to take risks, and to pursue projects unsuited to more conventional, and particularly commercial spaces. They often host an artist's first solo London show, but have also exhibited works by established artists including Phyllida Barlow and Marvin Gaye Chetwynd.
Jewellery company Tatty Devine must be among the best known of this year's shortlist, its founders Harriet Vine and Rosie Woolfenden having established a cult following for their distinctive, laser cut designs which blur the lines between fashion and art jewellery, accessories and homeware. Founded in 1999, Tatty Devine is about to celebrate 20 years at the forefront of British design.
Caroline Broadhead is another maker cutting across genres, her work dipping in and out of fine and applied arts, but always coming back to an interaction with the body with pieces that invoke memory and empathy through works that incorporate textiles, furniture, and architecture.
Holly Hendry also seeks human vulnerability in works that expose the parts less seen. For her, it is the insides and the undersides of things that are interesting. Her recent commission for Selfridges new Duke Street entrance, Phyllis is named after a Crossrail digging machine buried underground after excavating a tunnel.
It's a shortlist that showcases the best of British visual culture as it is most broadly defined: it's up to the public to make the most difficult decision and choose a winner from this group of eminently worthy contenders.
Beautiful and intricate works by ceramicist Phoebe Cummings are defined by their fugitive state
Explore topics
Share this article