theartsdesk at Camp Bestival 2018 - from Astley to apocalypse |

reviews, news & interviews
theartsdesk at Camp Bestival 2018 - from Astley to apocalypse
theartsdesk at Camp Bestival 2018 - from Astley to apocalypse
Theartsdesk team takes both sun and storm at the annual family shindig
Wednesday, 01 August 2018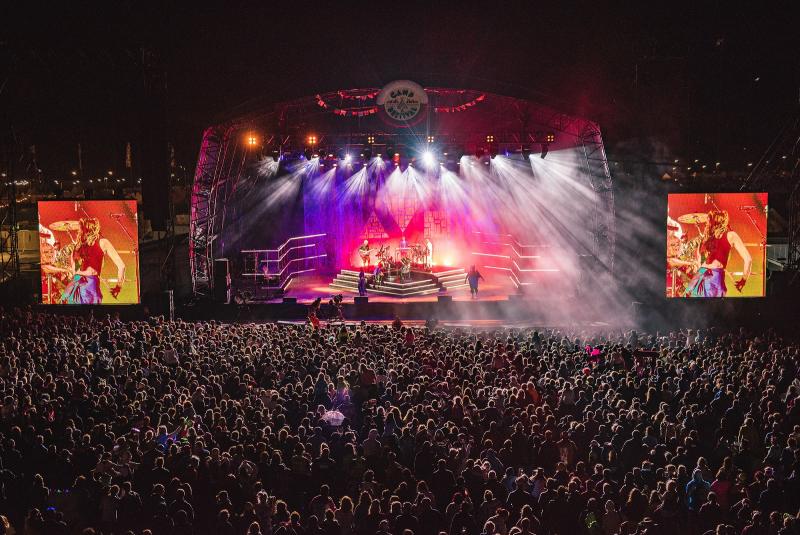 Clean Bandit thrill the biggest crowd of the weekend
Gusting. It's not a word I've ever given much thought. You hear it on weather forecasts but I'm not a farmer of a fisherman so when they say it'll be windy "with possible gusting speeds of up to 45 miles per hour" my brain doesn't really register what that means on the ground. Until now. Camp Bestival 2018 was eventually defined by gusting (that and, apparently, Mary "Irrelevant" Berry). It was the unstoppable gusting that finally cancelled the festival a day early, a sad development but I could understand why. And I could feel it too, for by the time we left all my senses deeply knew exactly what happens when 45mph gusting hits a hillocky Dorset campsite. But let's start at the beginning, at a place of hope…
THURSDAY 26th JULY
WEATHER: GORGEOUS – SUNNY BUT COOL
As with many festivals, Thursday is a day to arrive and set up but there's not much on, most of the site closed, although the expanded Caravanserai area was already bubbling, a haven of jovial mayhem built from customised caravans, its perimeters full of seating pods, an open-air dance area overseen by a steam-punk DJ booth now added to the usual marquee stage.
My only reason for mentioning Thursday is an incident as we arrived (myself, my partner F, my brother E, my 15-year-old daughter G and her friend R). The site is already filled with gigantic tents. It's worth remembering that at the first Camp Bestival in 2008, they had to find more camping fields at the very last minute: this most family festival of family festivals was a pioneer and the organisers hadn't quite clocked that a large percentage would bring behemoth canvas mansions to contain their extended family and most of their household utilities.
I've often, in the past, mocked these extravagant set-ups, those who create giant fenced-off enclosures with sheltered dining areas, toilet blocks and even showers. It all seems so unnecessary. Even at Camp Bestival, not a countercultural event in any sense, we're surely taking a colourful holiday from the usual? This year, however, our party is guilty of such excess.
We put up our tents then decide to erect an event shelter to hang out under, come rain or shine. It turns out to be much larger than we recalled but still we raise it in an area where it nuzzles up way too close to neighbours' set-ups, like a metal-legged spider with no idea of personal space. Eventually the guy next door comes over and grows very stroppy, tells us we are "retarded" for attempting this feat. He's correct although his choice of words is unfortunate.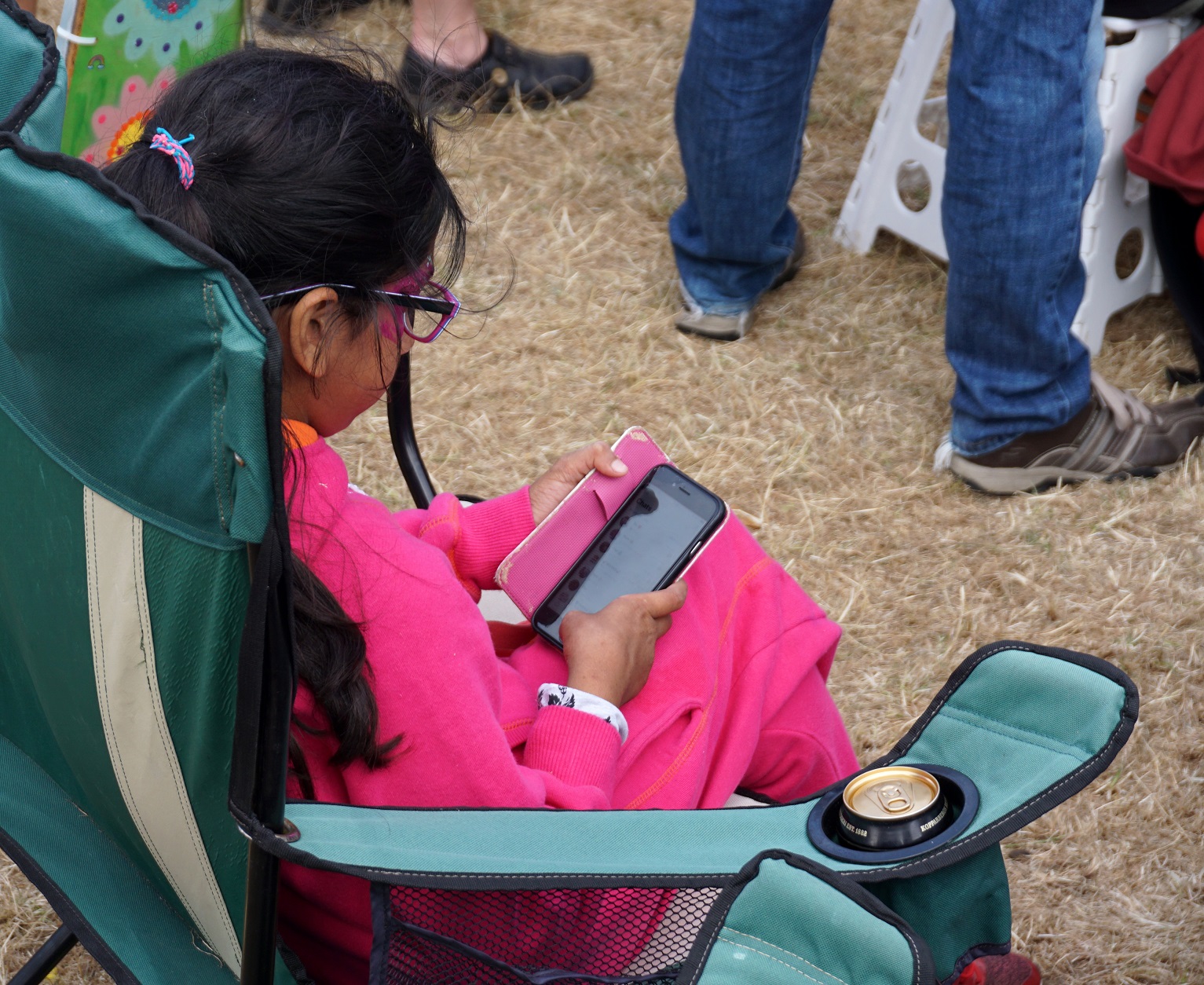 We move the event shelter out onto the brow of the hill, muttering to one another about what arseholes Camp Bestival now attracts, and how this bloke has probably never been to a festival in his life etc etc. About 10 minutes later tempers calm and, feeling sheepish, I decide to make peace with this guy and his family, apologise; let's get off to a better start. I walk over to his encampment but at exactly the same moment, beating me to it, he approaches E and explains how he's had a rough day and he's sorry for being like he was. Hands are shaken, smiles and anecdotes exchanged, everything is forgotten – or at least rendered into comedy - and, of course, it turns out he's worked three entire summers doing every festival going as a bar manager. We remain pals all weekend.
The only reason I mention this is it seems, in microcosm, what the world could do with more of. Festivals bring out this side of people, a sense of community, of it being in our best interests to cooperate with one another. To extend the analogy ad absurdum, most conflicts can be resolved by taking a step back, realising both sides are hardly perfect, and sorting things out by human interaction. Sadly, we live in a time where the alternative path is usually taken, demonising whoever we're "against" and turning everything into an antagonistic dick-waving power game. But enough preachy preachy and on with the show.
FRIDAY 27th JULY
WEATHER: DELICIOUS SUNSHINE
It's today we realise Camp Bestival has made a fantastically welcome change. You can now bring your own booze onto the whole site. That is to say that the main arena, where all the action happens, is no longer a restricted zone, fenced and policed by security, as it has been for the last 10 years (so that you're forced to buy Tuborg lager and cider from the bars - an acquired taste, to put it politely). There's a craft beer bar and various cocktails available around the site, but being able to wander freely with our flagons of scrumpy is a boon.
The site has also had a redesign and looks great. There's even more to do, spread over a slightly greater area. Near where we're camped, for instance, the 1966 World Cup is replayed every half hour, all day, replete with a miniature of Wembley's twin towers, by any 22 youngsters who sign up. The commentary is often wryly funny as is the sight of the kids rushing around in their oversized England and West Germany shirts. Less amusing is that we're also camped near the Utilita Power Tree, an arbour with a DJ booth where phones can be charged for free. Unfortunately, much of the day also sees aerobic classes that feature some of the most hideous music ever invented – "The Macarena", "Cha Cha Slide" and a monstrous Scooter-style version of A-ha's "Take On Me".
The latter feature also brings into focus Camp Bestival's relationship with sponsorship. Utilita is, after all, a gas and electricity supply company. Groovy, right?! Not really. I understand how a festival like this benefits from mixed economics, how they feed some of the money back into the mass of free activities and spectacle, as well as allowing them to support a long list of charities. Promotional space on site is also given over to causes such as Greenpeace, Amnesty International and the Ellen MacArthur Cancer Trust, each with a vibrant active presence (G and R both have silver'n'gold Amnesty "tattoos" done).
However, while a "Dorset Cereals Campsite Takeover" is sweet and inoffensive, the in-yer-face presence of British Airways, Utilita, Hotpoint and others is aesthetically displeasing. I suppose it's a question of where you draw a line in the sand and, for me, an old-school festivaler and raver, 99 percent of corporations are, by their very nature, ugly self-serving entities that exist simply to make money for their investors. Their essence is not benevolent. There's a crux issue here: how are festivals supposed to engage with big business? Can they encourage big business to behave better? Sure, corporates are now forced to pay lip service to environmental causes, which they emphasise at Camp Bestival, but we all know full well that when it comes down to it their heart isn't devoted to such matters. Really they're about making a bunch of golf-playing Tories rich; meanwhile the NHS folds, the education system is "monetised", and we all squeeze our feeble monthly budgets to make ends meet.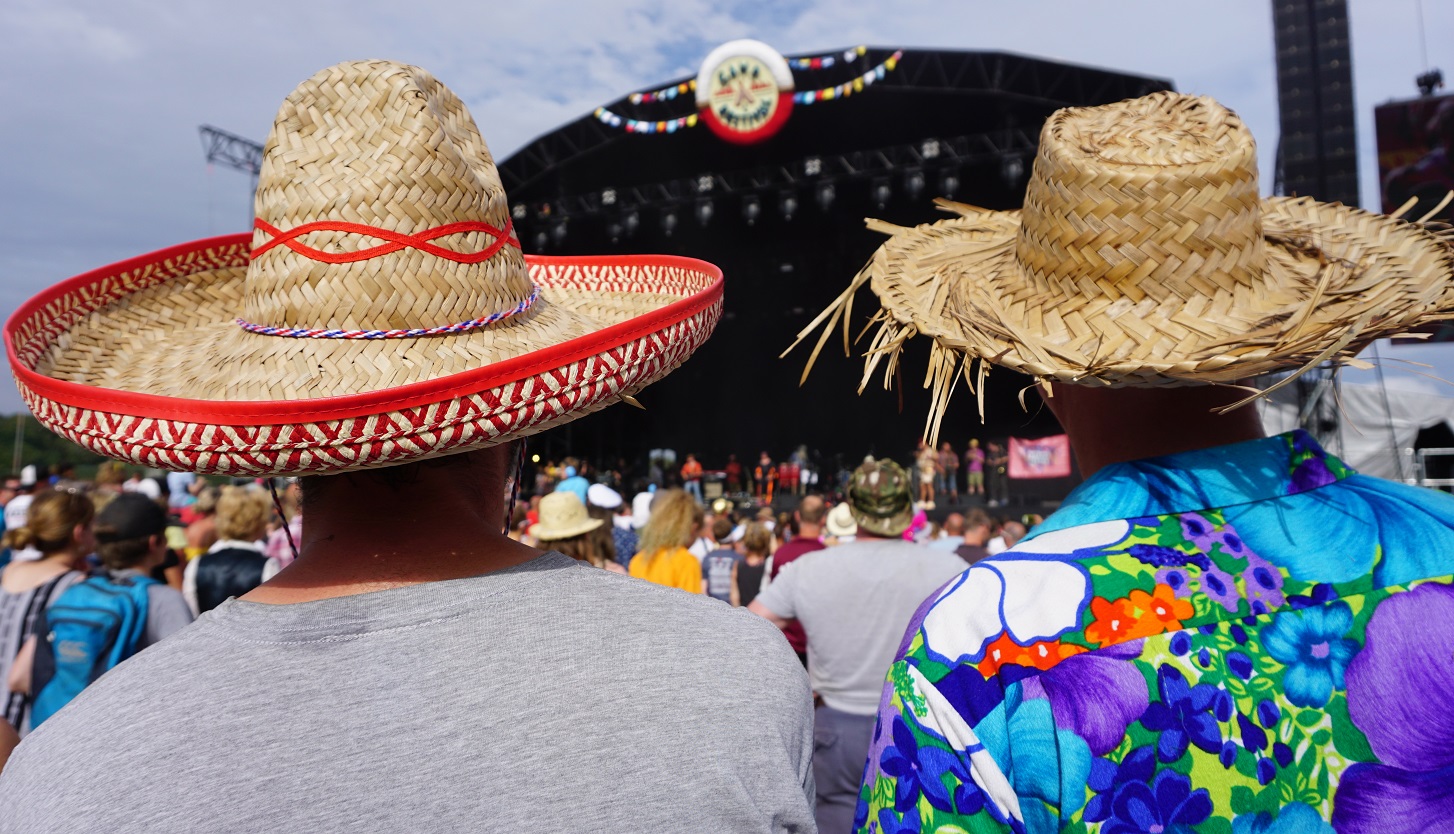 But enough of that, eh! Onwards we walk into the site observing a new area called the HMS Camp Bestival, a ship-themed stage that holds a non-stop family-friendly rave-up each day, and the biggest bouncy castle in the world, which is truly enormous. During a wander around the Feast Collective field where the food is eclectic and more-ish I eat a Thai chicken'n'rice dish that sends my tastebuds into ecstasy, accompanied by a lager top. G and R are making full use of their wristbands and go backstage to grab a selfie with YouTuber pop star Dodie (they will later snaffle shots of Max & Harvey, another YouTube teen sensation, and rising pop-rocker Declan McKenna).
At the main stage we head forward for Pop Will Eat Itself. I'm a fan of old and am enthused to see them. So are around eight other middle-aged men, one wearing the once-obligatory Ned's Atomic Dustbin T-shirt. They're a band who deserve to be remembered better. They had a five-year run of hits around three decades ago, one of the key indie bands to embrace electronics, their sound a revved stew of hip-hop beats, rapping and riffs, seasoned with a tiny dash of rave's ecstatic propulsion. They feature all the original band, minus Clint Mansell (who's now a successful Hollywood soundtrack composer, notably with Darren Aronofsky), but plus younger bassist Davey Bennet, possibly the happiest man in all rock, judging from his contagious perma-grin throughout their set.
They sound formidable and they tear through hits such as "Bulletproof", "Can U Dig It", "Get the Girl! Kill the Baddies!" with real verve, my own favourite moment being "Def Con One" which, as vocalist Mary Byker (once of Gaye Bykers on Acid) observes, is once again pertinent. They end with The Prodigy's mighty "Their Law" on which they guested almost a quarter of a century ago, and don't temper the swearing for innocent ears ("Fuck 'em and their law!"). It's a great set, but only seen by a few.
Next up are the Cuban Brothers (pictured above left and below right), actual stars at any Bestival event, who draw a bigger crowd. The sun is out and, with a full live band, they bring on guests such as Baby Bam of the Jungle Brothers (doing the deathless likes of "Jungle Brother (True Blue)") and Hamish Stuart of the Average White Band who amps everything up with 24-carat soul-funk classics such as "Let's Go Round Again" and "Picking Up the Pieces". On top of this there's all their breakdancing and Mike "Miguel Mantovani" Keat being the funniest, most sleazily charming frontman possible (he is probably the only person who could get away with informing a family festival he's so sweaty that if he rang out his underpants he could bathe at least two small children, but "I mean that in a good way"). They can't fail and they don't.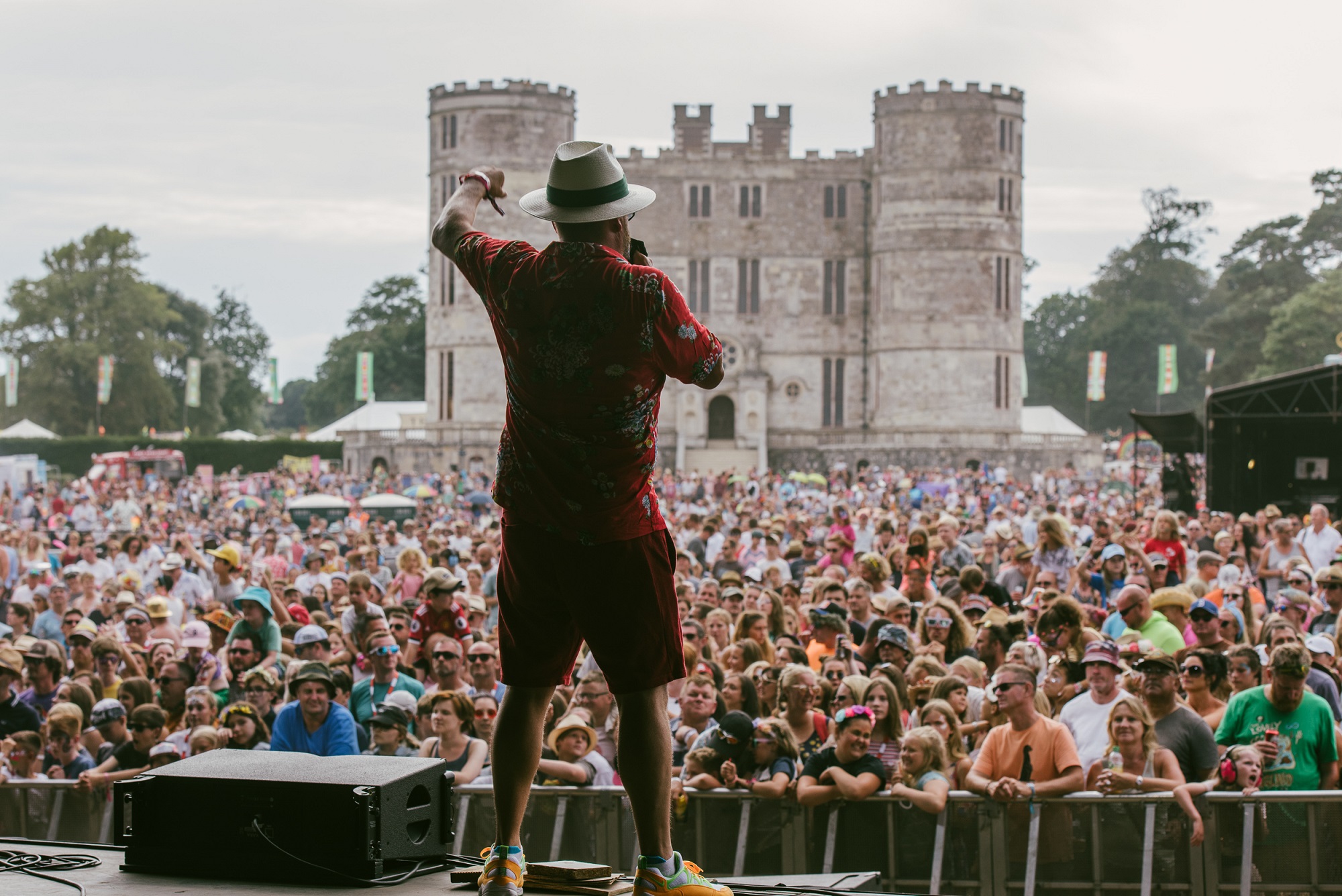 We wander back past the Big Top where rising south coast band Opus Kink are playing their oddball indie-funk stew. They have a decadent, youthful sex appeal, a brass section, and something of old-fashioned "baggy" about them. Ones to watch. The front of the tent is entirely filled by teenage girls, all crammed against the crash barrier (pictured below left). I had no idea Opus Kink had this kind of following. They do not. Turns out the girls are all there waiting for the next act, HRVY, a cheese-tastic 19-year-old YouTuber, children's TV sensation and potential pop star. The sound of shrieking during his set recalls all that old Beatles footage, pure hormonal caterwauling. His music – for what it's worth since no one's there for what he sounds like - is an abomination of auto-tuned asinine baby-feed. But watch out, if you're a teenage girl or the parent of one, he's comin' your way…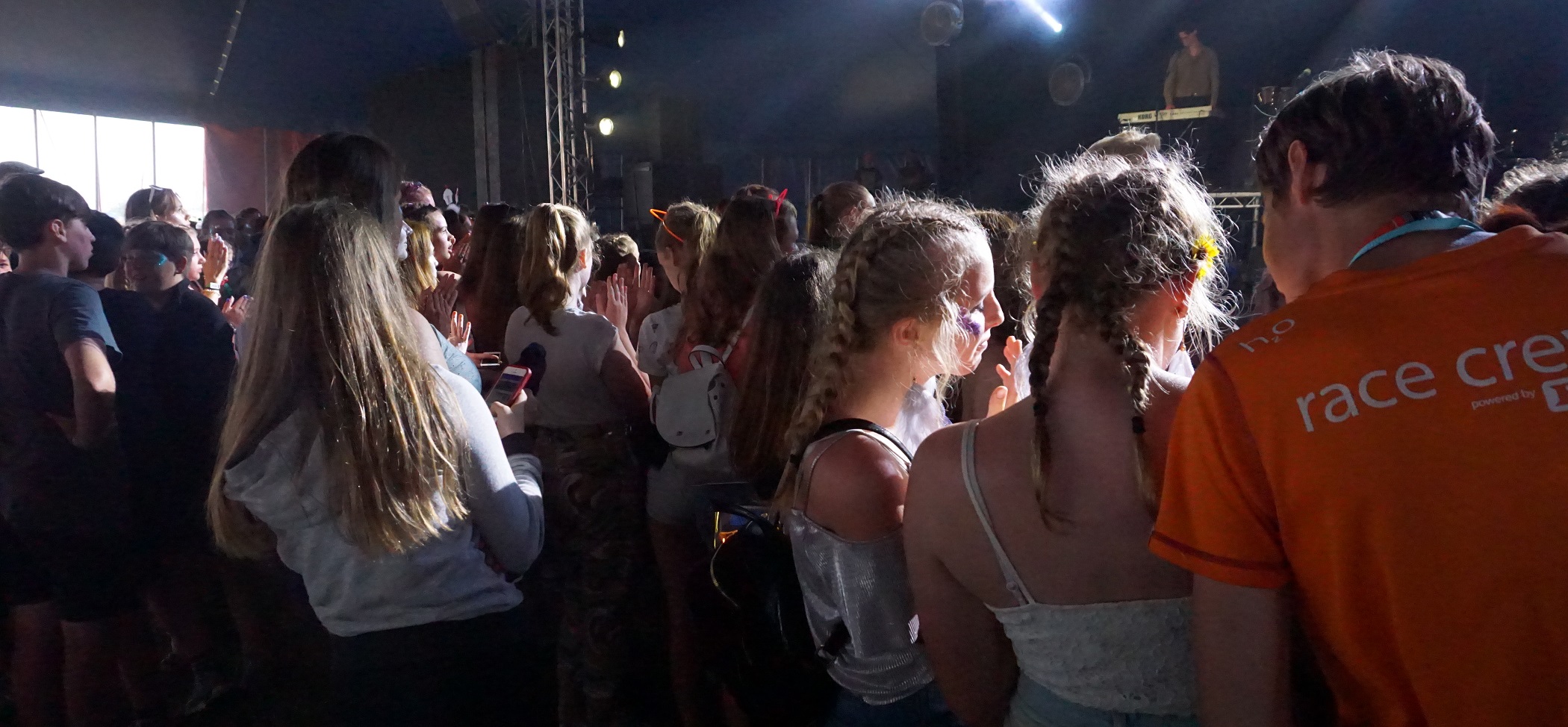 G and R are at HRVY but do not shriek, they claim. In fact, R has already lost her voice shouting along with Pop Will Eat Itself, of all people. And then it's barbecue time round ours. We save mucho money at festivals by bringing an Esky cooler full of food to cook and then treating ourselves to "onsite food" (yippee!) only on Sunday (but the aforementioned gusting meant that we didn't this year – boo!).
Afterwards we head in for the end of Rae Morris, a likeable rising pop star, on the main stage, but what we're really here for is what's next: Rick Astley. I'm interested in seeing him after surprising myself (massively!) by quite enjoying a few songs on his new album. He was, after all, back in the Eighties, a nemesis figure, a hatefully bland cog in Stock, Aitken & Waterman's loathsome empire. Those were polarising days in pop. You were either a tasteless reactionary/teen poppet into Go West and Five Star, or you were a whip-fringed, paisley shambler blasting your brain with Psychocandy, On-U Sound and The Redskins. Guess where my loyalties lay.
Astley's set is fascinating and leaves me conflicted (not so F and E who leave after three songs – G and R meanwhile sneak onto the stageside for the first song before being shooed away). His band look like Ford Mondeo funk session men from Esher and as he opens with the dreadful 1988 hit "Together Forever" a Harvester restaurant vision of pop flows over the arena. Then, however, he plays a newie, "Beautiful Life", a juicy Chic-ish song that I genuinely enjoy. Well, until the weirdest thing imaginable happens. Rick suddenly stops proceedings and asks if we think things would be improved by a second drummer. Suddenly, in one of the most surreal moments I've experienced in over 30 years festivaling, Bake Off octogenarian sensation Mary Berry is wheeled on behind a drum kit on a riser (pictured below right), makes an unpleasing percussive clatter for about 15 seconds, and is then rolled off again. It's hard to believe she was ever there, but, of course, it's designed to jack them both up Google's eternal algorithmic profile race and succeeds, celeb culture eating itself in a PR person's rabid dream-fit of meanlinglessness.
Astley's set interweaves his quite decent new songs among his horrific Eighties material, relentless plasticity of the worst sort. But I write as an older person. I recall when I was a teenager enjoying both The Monkees and Jimi Hendrix. My cousins, who'd been teenagers in the late Sixties, wouldn't countenance the former group, a manufactured Beatles rip-off boy band created for a TV show. I was able to view both bands through the lens of distance, after the surrounding culture had melted away. Thus it must be with teens now hearing post-"Rick-rolling" Astley (although I would still argue until I was blue in the face that Stock, Aitken & Waterman's output was no match for The Monkees' songwriters, nowhere near).
Astley is, however, very personable, a good host, and after a cover of George Ezra's "Shotgun" featuring snippets of Paul Simon's "You Can Call Me Al", he arrives at the inevitable number ("One more song!" the crowd shouts - "Of course I'm going to play it!" says Rick) and turns "Never Gonna Give You Up" into a Funkadelic-style jam-athon, introducing his band and making the whole thing elastic, a ball of entertainment. He has a rich and strong rhythm and blues soul voice and he uses it. In another life, with his affable persona and his own current musical tastes to the fore, it's possible to see Rick Astley in a very different light, but that's an alternative universe so I decide to enjoy this one alongside everyone else, a brief love-that-gorgonzola, Lionel-Richie-at-Glasto moment.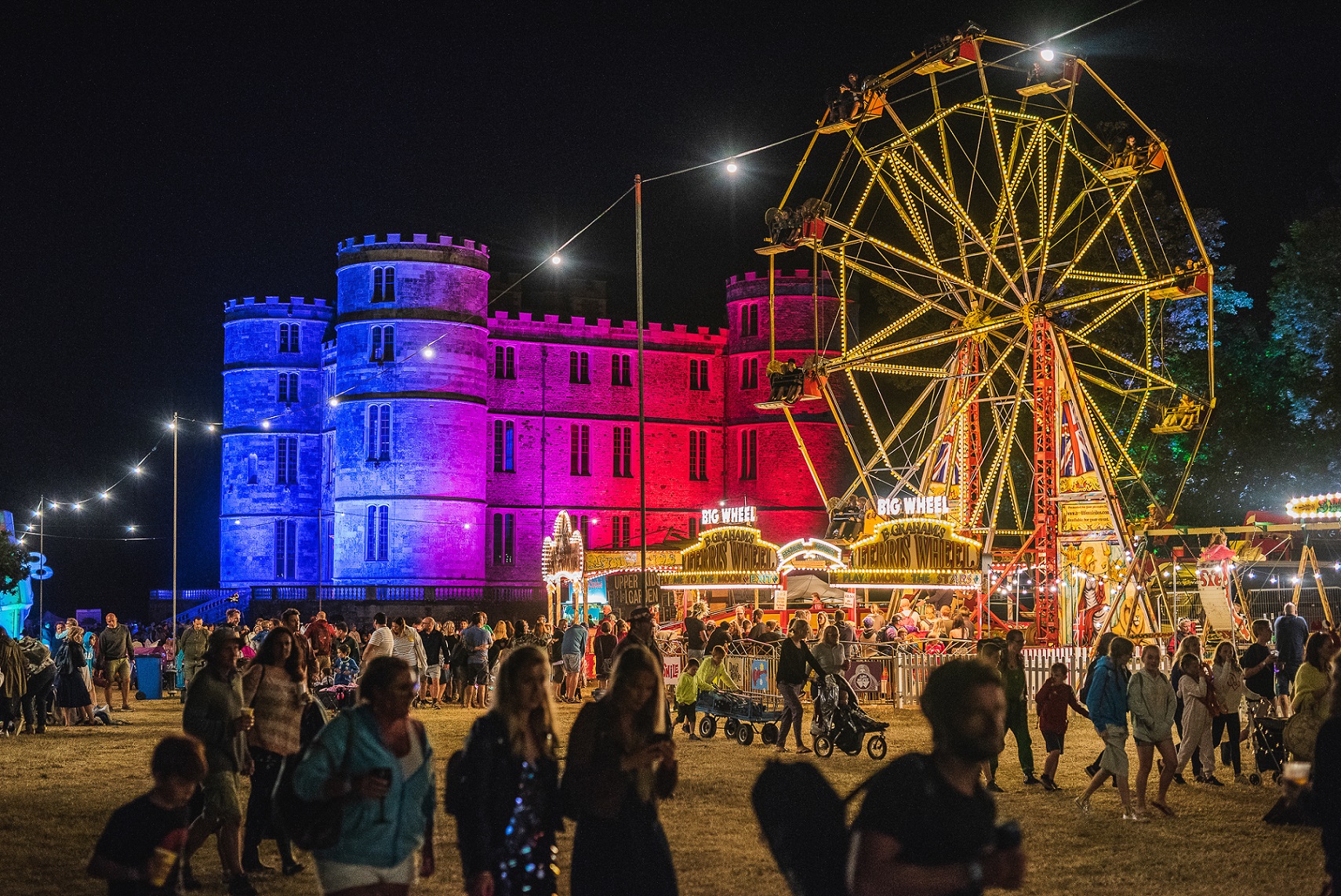 From there it's all about Caravanserai, cider and shots and, after sufficient, F, E and I have a wild dance to the frantic ska of 12-piece Bournemouth outfit Guns of Navarone whose cover-filled manic set – "Woolly Bully", "Gangsters", "Night Boat to Cairo" etc - causes frenetic movement, tent-pole-climbing and a shouty euphoria. It will be the sweatiest and best dance I have all weekend. Then it's back to the tent for nightcaps and to ensure G and R are ensconced in their tents rather than wandering the night. As we eventually settle to our beds, a taste of things-to-come arrives as winds and rain briefly start to pull our tent from its moorings. Amid the bluster and dark, I rearrange guy-ropes to shore it up until morning. Little did I know, this was nothing…
SATURDAY 28th JULY
WEATHER: BLUSTERY WITH SUNNY SPELLS
We awake four hours later to tent-flapping noises and I go outside to sort things out. It's cloudy and the winds are rising. During the course of the day they settle somewhat but never so we can sit still at our campsite for any time without cold setting in. Being foolish Brits, all of us have packed as if the last six weeks' heatwave would continue indefinitely. E, particularly, doesn't have any long trousers or heftier tops. I lend him some of mine. Fortunately, at the last second I packed a Merchant Navy jacket which I reckoned I wouldn't need. I do.
We spend the entire morning and early afternoon, re-guy-roping our tent to ensure it will hold up. It involves a rebuild as the design is somewhat flawed for this weather. Thus we miss Dick & Dom's comic antics and only arrive at the main Castle Stage in time to see Lekiddo - Lord of the Lobsters (pictured right, backstage with Rob B of Stereo MCs). I'd heard good - if bizarre - things about this act. Only the bizarre applied. Interspersed by the catchphrase "Pinchy pinchy kiss kiss" and hands-as-claws sky-nipping, this one-man show rambles through a stream of camp, crustacean-themed non-sequiturs over a very basic backing track. It's akin to a get-fit video made by an affable drag queen overdosing on Salvador Dalí. To be fair, this routine might well work in a small festival side-tent (I've heard it does), with Lekiddo interacting with the crowd, its very oddness and his OTT personality making things memorable. It is, however, no main stage turn.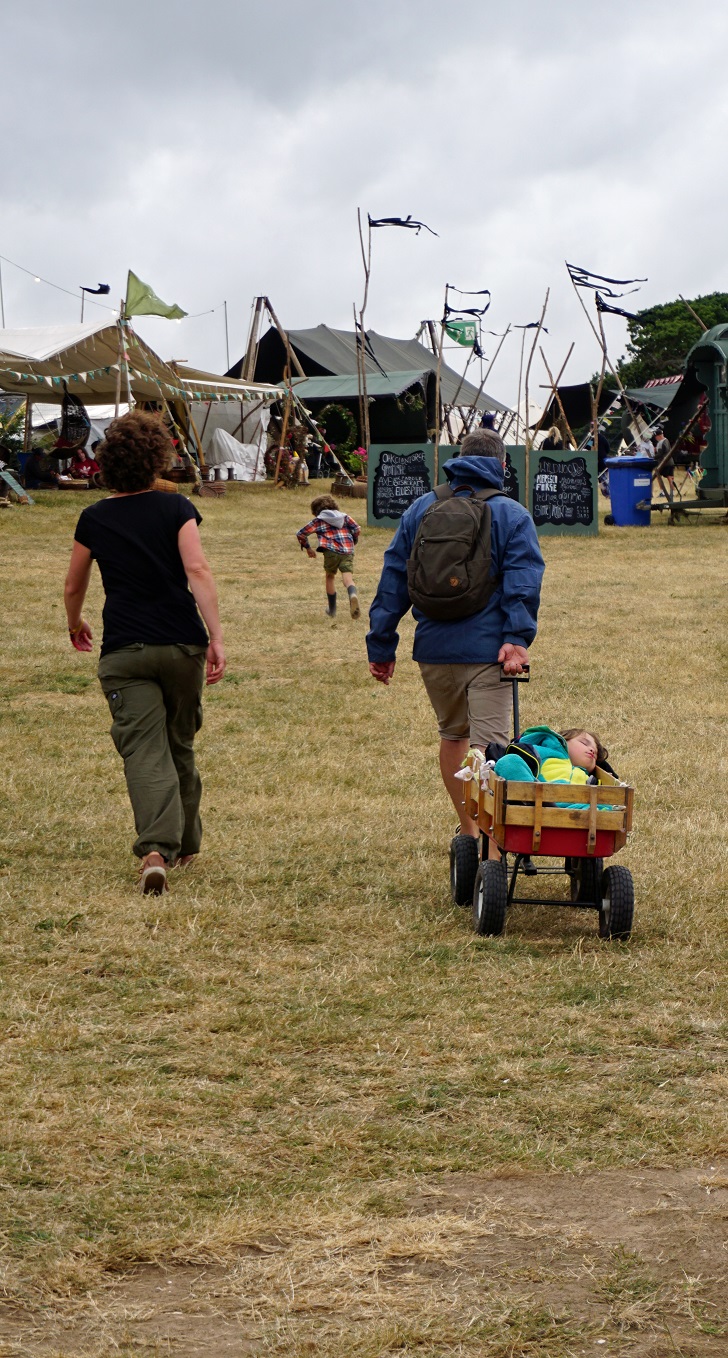 We wander about, amid drizzle, during which we observe Dinosaur World Live being packed down backstage, great grey-green reptilian haunches being stuffed into trailers, something no child should ever see. And there's a whole sperm whale (inflatable rather than beached and dying, happily) which people queue to go inside. We get back just in time for Stereo MCs who prove another highlight.
Their set-up is unique and very effective. Nick "The Head" Hallam mans a turntable/synth unit and Owen If has a stand of bongos and other percussion, while out front, singers Cathy Coffey and Aina Roxx add vocal oomph as well as stage-traversings and sassy semi-choreographed dancing. The latter are a visually arresting pair. Helming the whole thing, Rob B, initially in double-denim, then stripping down to a vest as the performance goes on, is all buzzing, bottled vehemence with an unhinged edge, apparently on an unstoppable mission to take us all higher via music. Between them they turn their catalogue of Nineties hits, as well as equally sound newer material, into an intensely funky, ravin', forward-rolling improv which gradually sweeps the crowd into its sensuous arms.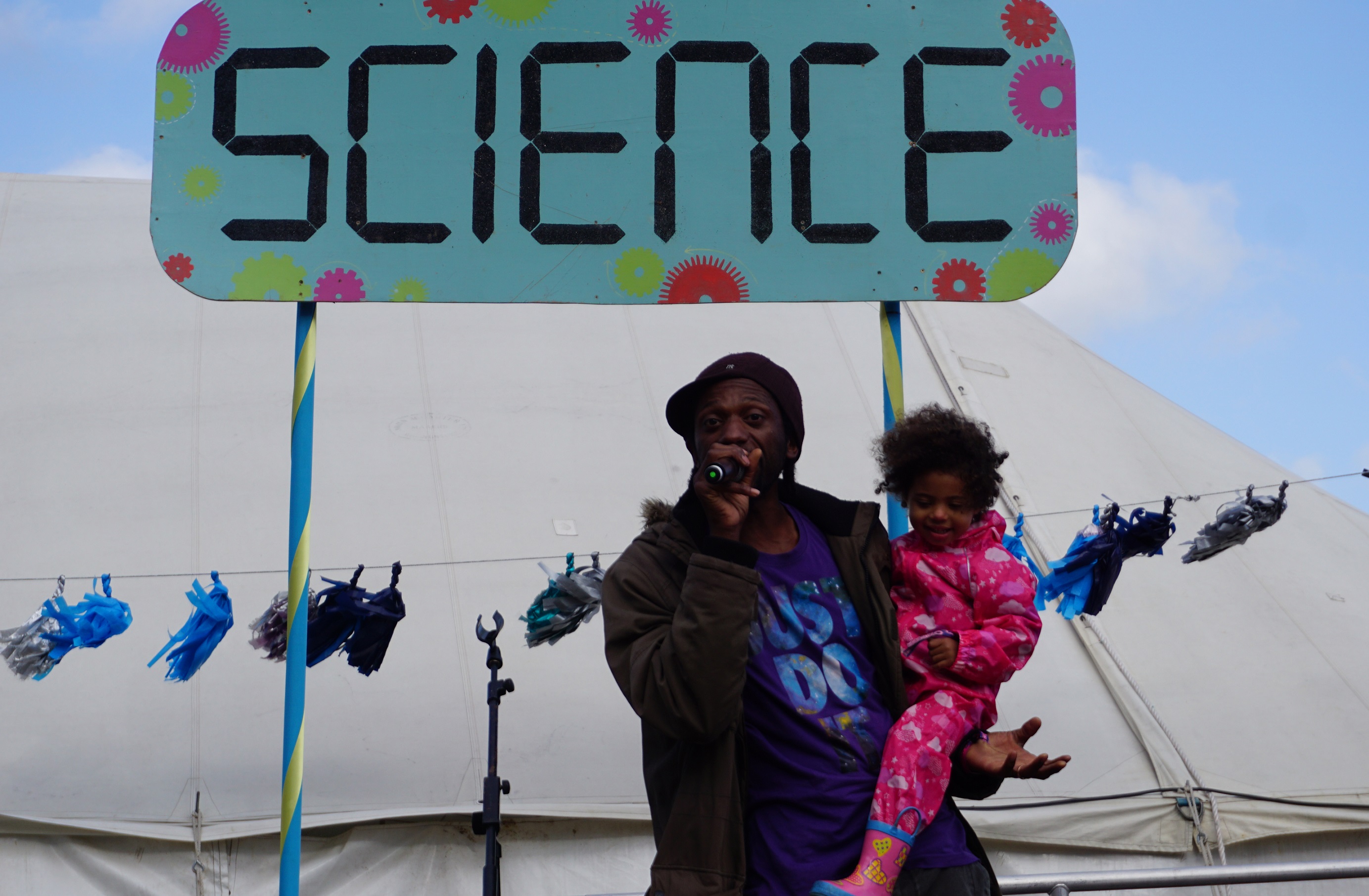 "Black Gold", "Connected", "Step It Up", "On 33", "Creation", and on and on. They sound increasingly fabulous as they progress, assisted by what turns out to be the final blast of sunshine of this weekend. When they leave it's to large applause and we wander over to the Science Tent to see what we make of OK2, the "Science Rapper". Sitting on the grass beside a small gathering of younger children, our whole crew watch him deliver sinuous raps about water precipitation, Doctor Who, the Krebs Cycle (look it up!) and an amazing one about the Periodic Table that involves impressive feats of memory. Even more impressively he does so while constantly besieged by the stage invasions of his very cute daughter (pictured above right). He closes with a rap wherein he includes science-related words and phrases written down by the audience, 48 of them (mine was "quarks", for the record). If you're a teacher, get him to your school ASAP.
After a campsite/barbecue trip we head back in for Clean Bandit, a band who've achieved nine Top 10 hits over the last five years, including four chart-toppers. It's an impressive feat and the last few times I've seen them they've been invigorating (I went as far as to attribute the "Set of Camp Bestival" to them back in 2015). They certainly get the Castle Field as full as it is all weekend and it's great to see four women up front having a blast while the guys just get on at the back. Led by a green glitter-suited Grace Chatto on various wild-looking electric cellos, violinist Stephanie (sister of Nicola) Benedetti and singers Kirsten Joy and Yasmin Green rush about, grin lots, hype the crowd and ram-raid through the hits.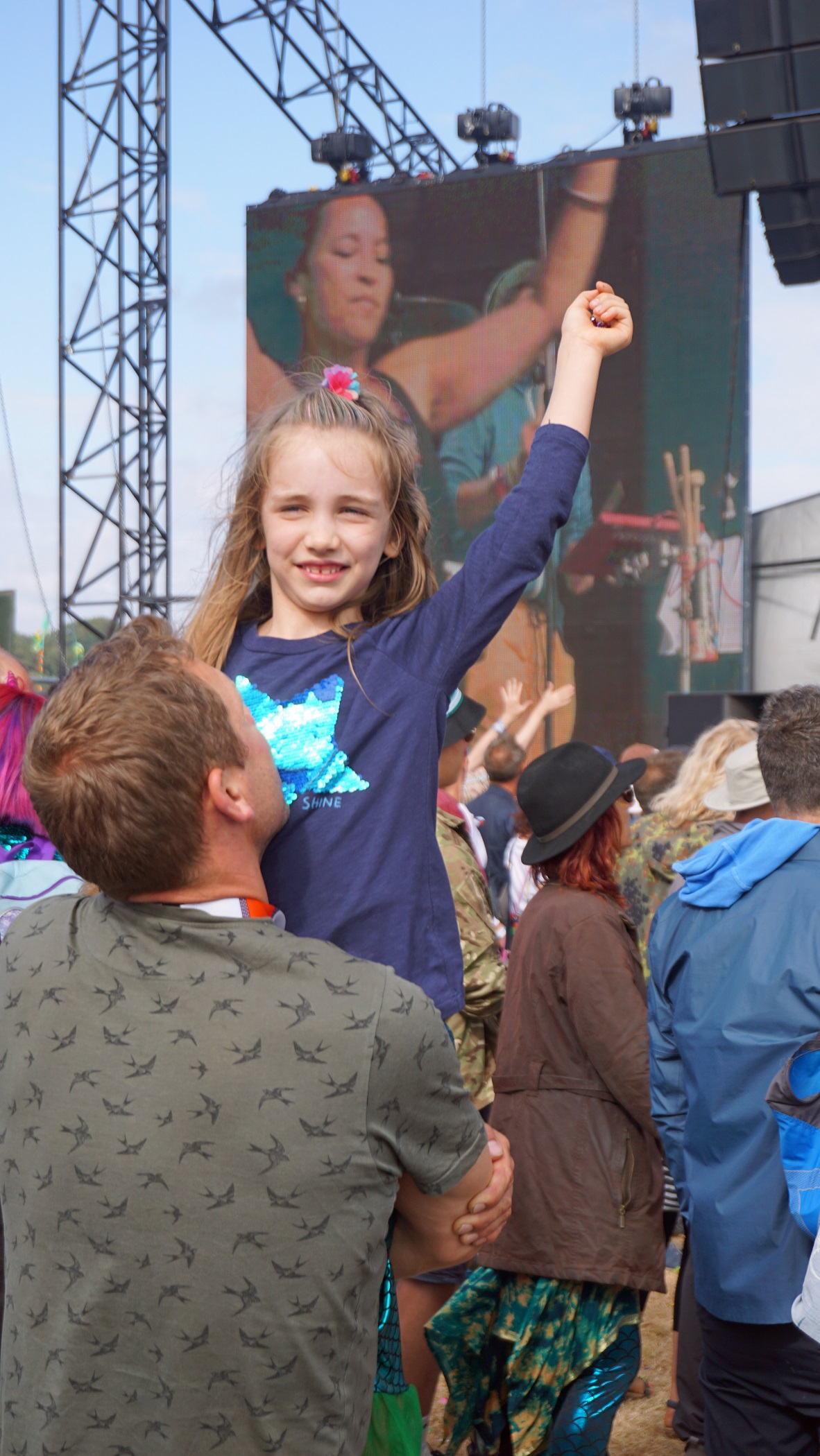 However, Clean Bandit have lost something. The pace and tone never change until the last two songs. Where once they were a housey pop band with a tint of adventurousness, possibly derived from their classical background, which pushed their sound into interesting places, their set this evening is chugging, single-paced, endlessly laced with inanely cheerful trop-house clarinet/panpipe synth sounds. It's redolent of what one might hear behind the chatter on a Saturday night in wine bar in Cheam, Surbiton or Guildford. It doesn't hold the attention. Well, not mine, although the massed ranks of younglings might disagree (for the record, G, who's also seen them twice before, reckoned they weren't as good either - and she was nowhere near me during their set and certainly, like any 15-year-old, is far from influenced by her dad's opinion).
In the end, though, they drop a double whammy of Madonna's "Hung Up", which sounds great, and their own banner song, "Rather Be", but by then F, E and I have retreated to the Dingly Dell trail, Camp Bestival's lovely forested glade, best seen at night, with its beautifully lit pathways, trees, ponds and giant Jurassic rhubarb (not the official scientific term).
After that we briefly stop at the small Pig's Big Ballroom top, slugging bourbon and scrumpy and mojitos, and watch a bit of a band called Vote Pedro doing Latin covers of Depeche Mode, Erasure and the B52s. They have a full and jolly dancefloor before them. We move onto Basement Jaxx DJing in the packed Big Top, keeping it big-room techno with recognisable slivers of this'n'that to keep it fruity, notably a choral version of "Somewhere Over the Rainbow". After that it's Caravanserai until closedown, dancing with everyone fancy-dressed for the Setting Sail theme, from Vikings to bare-topped men half-eaten by sharks. I saw one man who looked "refreshed" dive full body from the foot high dancefloor onto the dust beside it. He was unhurt, thankfully, and continued raving. This is really the best fun and F, E and I eat it right up.
SUNDAY 29th JULY
WEATHER: THE APOCALYPSE
F and I awake at 7.15 with the side of the tent being battered. I step outside and a storm is in full effect. The gusting has begun and it only grows more intense. E's event shelter is ruined, its metal frame torn apart. The two tents next to ours are destroyed, their fibreglass poles shattered. Across the valley I can see tents rendered thrashing scarves of canvas, here and there figures clinging to the side of their temporary homes attempting to hold them fast as the windspeeds rise. Clad in pyjama bottoms and my naval jacket I am in-and-out all morning re-rigging in the howling gale. The sound of screaming children occasionally cuts through it. At one point I hear a hysterical woman, her tone rising, "No, no, no, no, no," because tents are actually being torn apart, blown away. If you had a baby with you, this would actually be frightening. An inflatable mattress flies 30 feet above me and sails cross the site into the distance.
Soaked to the skin, somewhat chilled in the true, old-fashioned sense, I think about the weather gods. I know we've had a golden run. I live by the sea and have had more seaside barbecues and swims than in years. But if you went to Camp Bestival 2018 you know about the weather gods. After weeks of blissful sun they do us like this. Britain's weather gods, like its leaders, are a bunch of unutterable cunts.
The main site is closed and we await news of what's going to happen. R's tent is destroyed and we bring her into ours. G's tries to fly away too but I pin it down. There are spare tent pegs everywhere from all the knackered, deserted tents, and I use them. Even bolstered, our large family tent buckles inwards constantly, the back starts to tear. I spend over two hours simply leaning against the poles on one side, holding it steady, stopping it imploding. I wrap myself in a rug to keep warm. F cooks up tea and hot tinned tomatoes and Spanish omelette. We can't even drink our box of red wine because if they cancel we'll have to drive.
Journalists tend to write too much about bad weather at festivals. They like to appeal to their own and their readership's dull, innate tendency towards comfort, endlessly blah-ing that sitting at home in your living room is better than getting out among it. So they go on about mud the whole time like the bores they are. Last year Camp Bestival was an absolute mudpit but it was also great fun, didn't stop us a jot. However, there are times when the weather really does ruin things for everyone. And, eventually, this is such an occasion. At 1.30 the organisers announce that the rest of the festival is cancelled due to the danger levels brought about by the wind.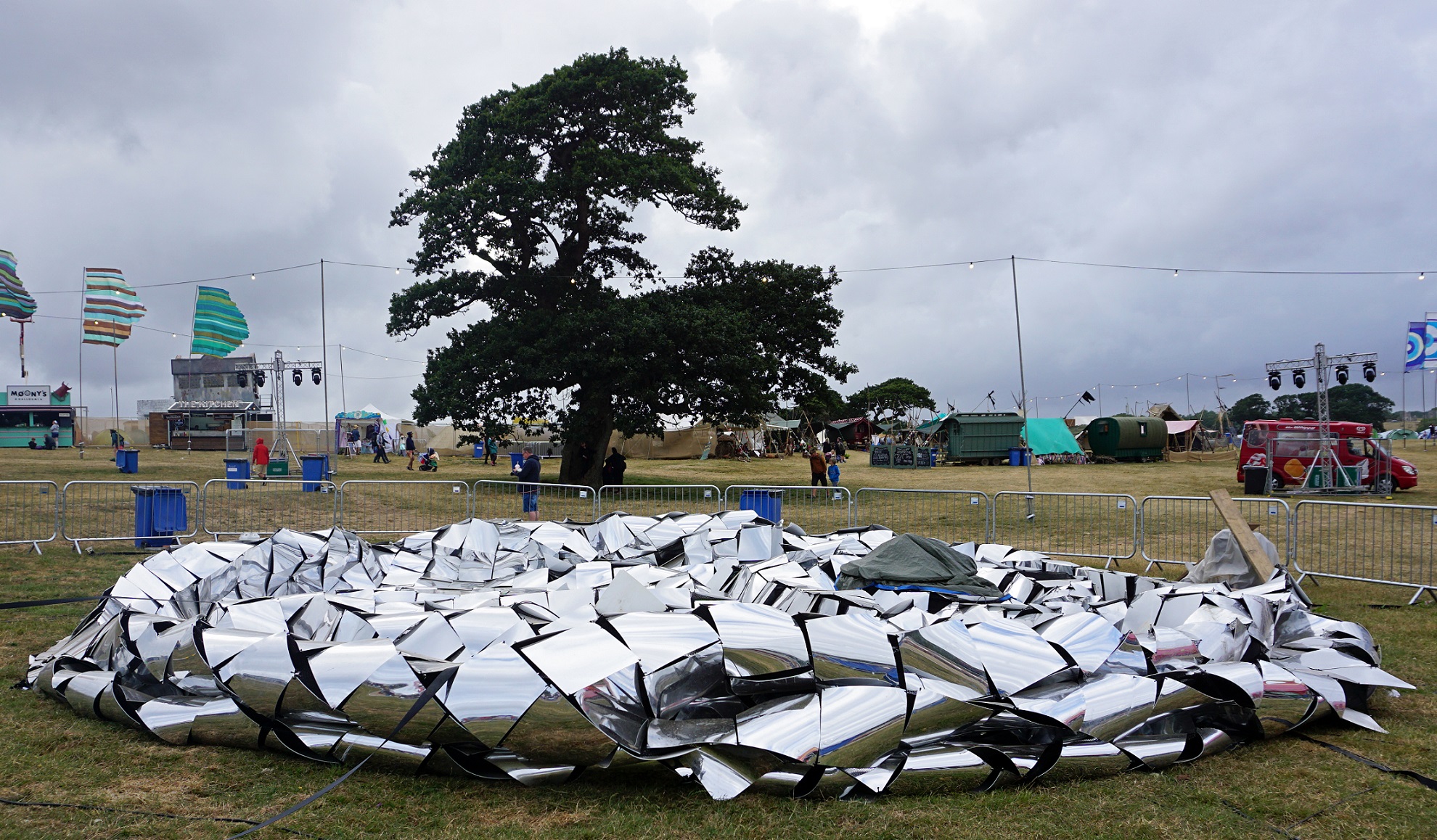 We are gutted. We had been looking forward hugely to Orbital this evening, and the epic fireworks after Simple Minds, and to loads of other bits'n'bobs (Mr Maker and The Shapes!), just eager for another day of carnival behaviour. In our household Camp Bestival 2018 had the least-anticipated trio of main stage headliners since 2013 (Richard Hawley/The Levellers/Labrinth) but that never really matters very much here or at any good festival, and I 100 percent knew that Orbital in the Big Top late tonight, alongside the joys of the final day, would leave us glowing with pleasure. It was not to be.
Given this year's Camp Bestival fancy dress code was "Setting Sail" and that the freezing, sleet-ridden quagmire of Bestival 2008 was based around "30,000 Freaks Under the Sea", let's hope Rob da Bank and co. have now learnt these aquatic themes truly tempt fate. Lashed by rain, everything completely sodden through, we trekked our soggy possessions back to the car park, and headed away. That evening F, E, G and I had hot showers at home, ate a pizza, drank beer and watched Jumanji. It was nice. But "nice" will never beat being out in those summer fields, rainy or not. We'll be back.
Overleaf: watch a video of Sunday's campsite mayhem
After weeks of blissful sun they do us like this
rating
Share this article