Patrick Melrose, Sky Atlantic review - an olympiad of substance abuse |

reviews, news & interviews
Patrick Melrose, Sky Atlantic review - an olympiad of substance abuse
Patrick Melrose, Sky Atlantic review - an olympiad of substance abuse
Edward St Aubyn's drug-addled toff meets the cult of Cumberbatch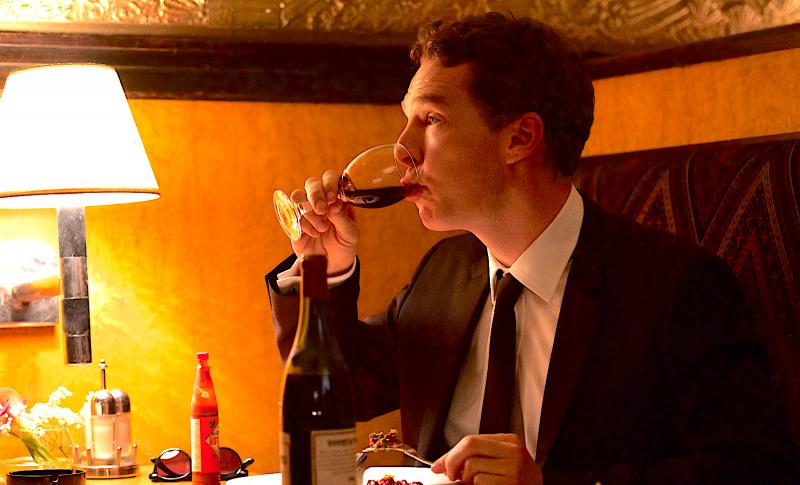 Acting up: Benedict Cumberbatch as Patrick Melrose
Edward St Aubyn's Patrick Melrose novels have been admired for their prose style, scathing wit and pitiless depiction of a rotting aristocracy.
Benedict
Cumberbatch
claims that Hamlet and Melrose were the two roles he was desperate to play, and now (via his own production company SunnyMarch) his portrayal of Melrose lands on Sky Atlantic.
Each of the five-part series will dramatise one of St Aubyn's books. This opener, Bad News (actually the second book in the series) found our drug-addled, psychologically shattered and disdainfully posh anti-hero taking a trip to New York to bring back the ashes of his recently-deceased father. Patrick's ambivalent (to put it mildly) feelings about his father's death were telegraphed straight away. As he heard the news down the phone, he seemed to be struck dumb with grief, but in fact he was merely virtually comatose on heroin and fumbling for a syringe. He did manage a wry smile, though.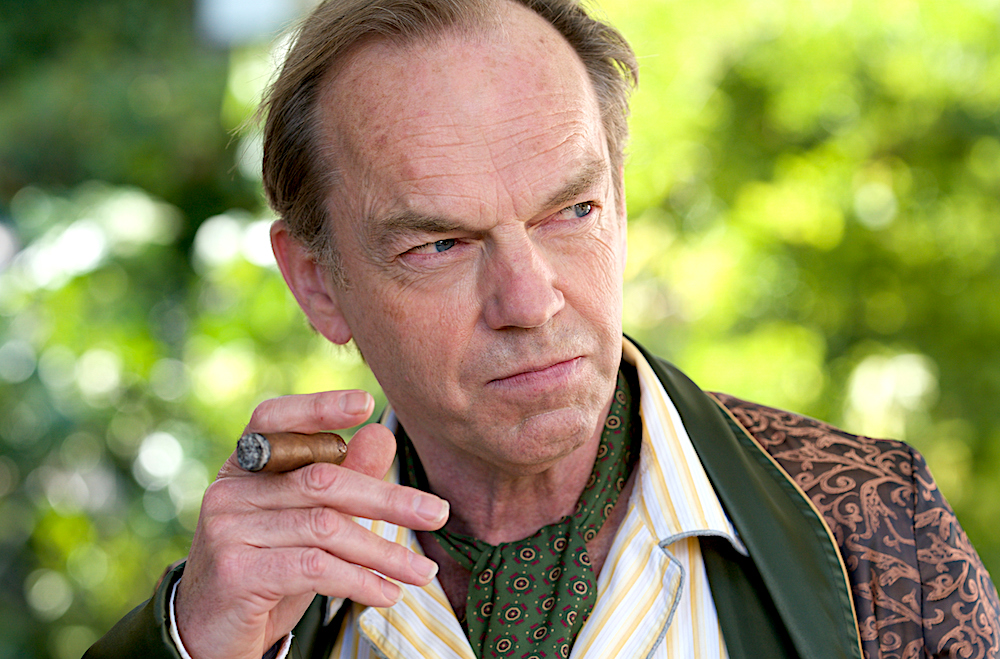 He seized upon the New York trip as a chance to turn a page in his life, kick his many-headed drug habit and start over. He reckoned it would be easy – after all, he'd done it before. One of his girlfriends, Julia (Jessica Raine), wasn't convinced. "Addicts don't give up until they hit rock bottom," she advised sagely, "and you never will."
Inevitably the trip – to a supposedly 1980s New York rather too obviously botched together from generic location shots and studio setups – turned into an olympiad of substance abuse, as Melrose dosed himself up for the ride on Concorde, went cold turkey in a taxi, suffered cramps and paranoia, then tracked down some drug dealers in Central Park to ease his pain with quaaludes and speed. As his agenda progressed, cocaine, heroin and gallons of alcohol were stirred recklessly into the toxic morass of his body, as he almost got knifed and shared dirty needles with some amusing low-life characters.
It's all quite entertaining, but while there's black comedy and plenty of dry asides in Cumberbatch's performance, the character's inner pit of pain and terror gets blotted out by the display of thespian fireworks. There were flashbacks depicting Patrick's childhood in which he was terrorised and traumatised by his father David, who's played with coiled, supercilious sadism by Hugo Weaving (pictured above), but the idea that childhood + abuse = Patrick the junkie was hammered home as though ticking boxes, like a subtext bulletin board.
The biggest snag is that you can't avoid noticing that Cumberbatch is acting for all he's worth and delivering A Performance, though whether he was really the man for the job is a moot point. As he revealed last week in a magazine interview worthy of an Oscar for sycophancy, he's a non-drinking, non-smoking vegan who practises yoga, and while of course an actor worth his salt must be able to step outside his comfort zone, Cumberbatch as junkie is a tough sell. It's as if they cast Jacob Rees-Mogg to play Keith Richards. Cumberbatch is too controlled and self-aware, too sleek and impeccably tailored, and instead of being strung out and stubbly he's smoothly shaved as though he's in a Gillette commercial. The scene where he mimed passing out from tranquillisers in an expensive New York hotel, dragging himself across the floor in slow motion, was more Benny Hill than Hunter S Thompson. When Marianne, another female acquaintaince, described him as "a self-indulgent little shit," she wasn't wrong (pictured above, Cumberbatch with Allison Willams as Marianne).
Other aspects of St Aubyn's saga will doubtless come to the fore in future episodes, especially Patrick's history with his father and his mother Eleanor (Jennifer Jason Leigh, barely glimpsed in this episode). But it brought on disturbing flashbacks of BBC's 2010 adaptation of Martin Amis's Money, a tale of lurid materialistic excess and savage wit reduced to two-dimensional banality. This is better than that, but it could hardly not be.