DVD/Blu-ray: The Touch |

reviews, news & interviews
DVD/Blu-ray: The Touch
DVD/Blu-ray: The Touch
Bergman's typically individual take on a difficult affair has flashes of vintage brilliance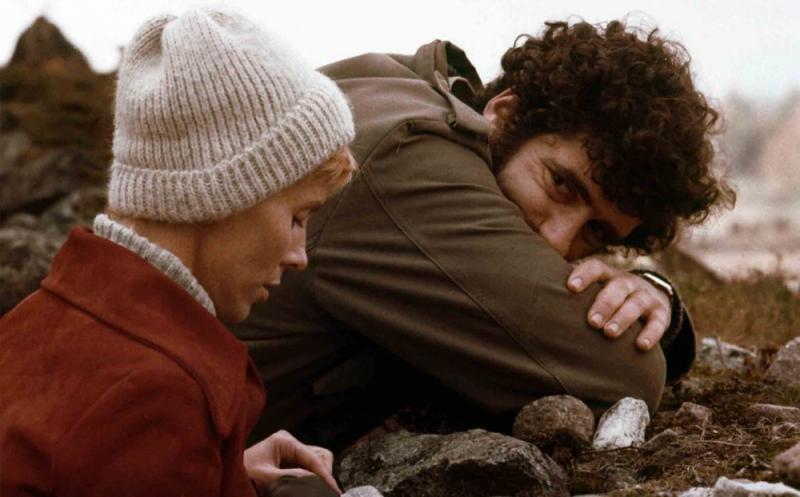 Bibi Andersson and Elliott Gould in 'The Touch'
The touch is not always light here. Swathes of clunking, cliché-ridden English dialogue threaten to make the star-crossed lovers look ridiculous, and one of them (Elliott Gould) can be a wooden actor at times.
But
Ingmar Bergman
's first major film made without the safety net of the
Swedish
film industry in 1970 has enough serious-minded authenticity to mark it out as more than the total failure he tersely labelled it in his memoirs.
Typically, it swerves away from the stereotypical premise: a brisk, chic housewife and hostess in a happy marriage sleepwalks into an affair with a troubled soul, and eventually the husband finds out. What makes this interesting is not Gould's character, archaeologist David, a violent child of the Holocaust who says inappropriate things in public and private, and does inapproriate things which ought to make her walk away to the gentle Karin Vergérus (familiar Bergman names, and photographs of Bergman's own, non-Jewish, mother Karin are passed off as David's).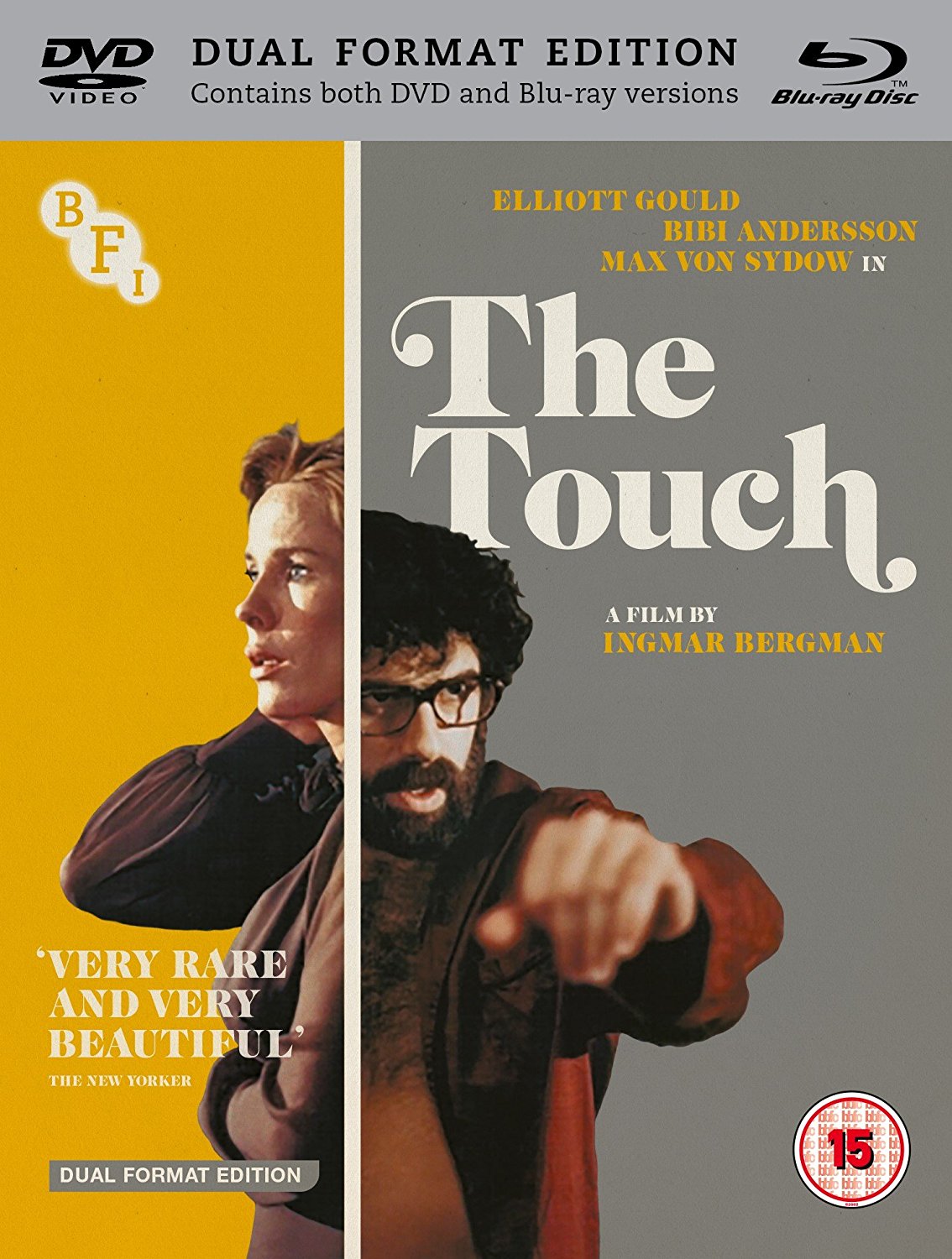 The focus is much more on Bibi Andersson's truthful embodiment of a woman who, as she bleakly puts it halfway through the drama, loses her footing. It's best of all in the scenes without dialogue – the opening sequence, where Karin takes in the hospital room with her dead mother lying on the bed, a montage of mundane but telling and often poignant details, and a later visit to David's abandoned flat where Andersson expresses the "physical pain" Bergman demands of her character superbly. (The circumstances are vividly captured in Stig Björkman's 1971 documentary on Bergman the director, an essential companion-piece extra on this BFI dual-format release.) The final act of the drama is pleasingly oblique and ambiguous.
Bergman's genius of light, Sven Nykvist, captures the beautiful if – it seems to be suggested – oppressive town of Visby on the Swedish island of Gotland in autumn and winter to perfection. There is symbolism, too, in the ancient artworks Nykvist's camera lingers on – the runic serpent on a whitewashed church wall, the wooden madonna hidden behind a wall being eaten from within by insects.
Max von Sydow as the sketchily-drawn but dignified husband and Sheila White in a late appearance as David's sister – discovered in a London flat which, rather mysteriously, has a Swedish stove – atone for Gould. White is immensely vivacious and likeable in a 2018 interview; the third extra is a 72-minute conversation with the ever-articulate Liv Ullmann, also filmed this year. It's certainly worth watching, but how one misses the equal poise Bibi Andersson had until her incapacitating stroke since 2009. I remember her briskly but not cruelly taking over the MC role at a Barbican round table from Philip French along with Ullmann, Harriet Andersson and Gunnel Lindblom. Definitely one of the cinema greats.
The focus is on Bibi Andersson's truthful embodiment of a woman who loses her footing
rating
Share this article