Jonathan Coe: The Broken Mirror review - potent, crystalline, but rather small |

reviews, news & interviews
Jonathan Coe: The Broken Mirror review - potent, crystalline, but rather small
Jonathan Coe: The Broken Mirror review - potent, crystalline, but rather small
Succinct political fable reminds fans of Coe's full-length fiction what they're missing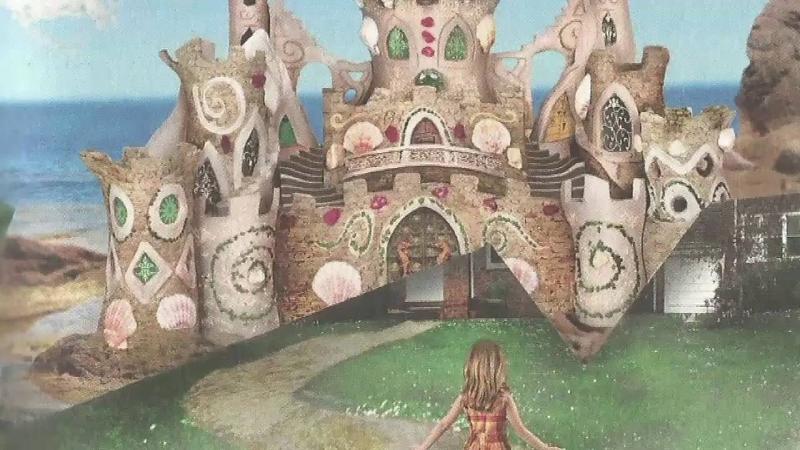 Chiara Coccorese illustrates with luminous intensity - but it's not really a children's book
Novelist Jonathan Coe has, for some time, been assuming the role of an Evelyn Waugh of the left. Brilliant early comedies about education, journalism, and power have made way for longer, deeper, but arguably somewhat lugubrious, almost mystical investigations into lost, neglected people and places.
With
The Broken Mirror
, Coe revisits many of these themes, but in the form of a tiny, poignant, crystalline fable.
One of the most distinctive – and, in my view, valuable – aspects of Coe's novels has always been a willingness to take on specific, practical political issues. In the contemporary (British) novel, such bare-knuckle combat is relatively rare. In The Broken Mirror, housing, immigration, library closures and political corruption are foremost, as they were in The Rotters' Club and What a Carve Up!, still his best-known works. European readers – it has already appeared in several European translations – have a stronger stomach for this kind political fiction, and Coe the political prophet has always been more honoured in mainland Europe. In the week following last year's Brexit vote, an irony he would surely have savoured, Coe was awarded an officership in France's Order of Arts and Letters.
However, at a very succinct 81 pages, ten of which are illustrations, The Broken Mirror doesn't have the space for leisurely exploration of sub-plot and incidental character which gave his full-length comedies such human depth and breathing space. This has advantages and disadvantages. The plotting is very taut, and the main strand of story, following the eight-year-old Claire into adolescence, illustrated by her precocious observations about the unravelling social fabric, is well-paced. Your critic finds his analysis of the state of modern England (an author's note specifies the location, though the setting of Kennoway is in Fife, where Coe's ancestors lived) persuasive. Yet Coe's political angle has no time, in such a short work, to gather a dramatic life of its own, and even a sympathetic reader will find some of the didactic shorthand off-putting.
For example, Claire's Polish friend Aggie lives in a district with "Romanians, Indians, Pakistanis, Afro-Caribbeans and all sorts of other interesting people" which "Claire's parents told her... was a dangerous place". Such simplistic editorialising – multiculturalism really is more than just interesting immigrants and fearful, bigoted natives – gives liberals a bad name. Similarly, the scene in which the villain's "enormous, petrol-guzzling car" drenches a homeless man sitting by a puddle has an unhelpfully leaden, polemical quality. This is not, despite the publisher's claims, a children's book. Given the extreme brevity, understanding the motivation requires a pre-digested Polly Toynbee weltanschauung. Widely distributed as a children's book, it would provoke Tory MPs to write letters of enquiry.
Fortunately, the story about the mirror itself, fragments of which give viewers a glimpse of a better world, is fascinatingly told, although, since the mirrors are all owned by the novel's enlightened characters, Coe is vulnerable to another criticism of political conformity. The ending, however, is especially potent and engaging, and serves as an important counterbalance to the occasional bursts of preaching. The luminous, hyper-real illustrations by Italian artist Chiara Coccorese are both fitting and beautiful, though also seem part of the illusion that this is a children's book.
The Broken Mirror was only ever intended to be a brief work, and has been in gestation for some time. A modest success on its own terms, however, it simply highlights how much readers have been missing the most ambitious longer works. Not only were The Rotters' Club and What a Carve Up! funnier than The Broken Mirror – and the humour balanced the political doggedness – they were formally more adventurous, with fragmented narratives and experimental time structures occasionally (such as the ending of Rotters' Club) verging on the Joycean.
Since then, Coe has seemed to suffer a crisis of confidence, with quieter, more interior novels such as The Rain Before It Falls exploring worthy, humane stories, yet seeming, in comparison, to operate from a shrunken canvas. Though the novel's Donald Crowhurst theme was subtle and convincing, Coe's hapless protagonist in The Terrible Privacy of Maxwell Sim couldn't help but remind me of Private Eye's parody diary of John Major in a kind of wanton drabness. But, cometh the hour, cometh the righteously satirical writer interested in power, conspiracy, delusion, calamity and Englishness, washed down in a draught of ink-black humour. For such a novelist, recent events could hardly have been more accommodating. Your fans can't wait for the Brexit novel, Jonathan.
The Broken Mirror by Jonathan Coe (Unbound, £9.99)
Understanding the motivation requires a pre-digested Polly Toynbee weltanschauung
rating
Share this article