LFF 2017: Good Time review - heist movie with standout performance by Robert Pattinson |

reviews, news & interviews
LFF 2017: Good Time review - heist movie with standout performance by Robert Pattinson
LFF 2017: Good Time review - heist movie with standout performance by Robert Pattinson
The Safdie brothers pay homage to the mean streets of New York
Master of disguise: Robert Pattinson as Connie Nikas
This is not a movie to see in the front row – intrusive close-ups, hand-held camerawork, colour saturated night shots and a relentless synthesiser score all conspire to make Good Time, shown at London Film Festival, a wild ride. An unrecognisable Robert Pattinson plays Connie Nikas, a nervy con artist who enlists his intellectually disabled brother Nick in a bank robbery.
The heist goes horribly wrong and the camera clings to the brothers' and their nightmarish fate over the next 24 hours. Directed by real life brothers Josh and Benny Safdie (the latter also plays Nick),
Good Time
is a homage to early Scorsese, Michael Mann and Abel Ferrara.
There's a touch too of Dog Day Afternoon, particularly in the role of Nick. I'm always wary when able actors "play crip": it's tantamount to blackface and shouldn't be necessary when there are plenty of talented disabled performers. But in this case the amount of violence and degradation that the character of Nick endures would be hard for a director to ask from an actor with intellectual disabilities without accusations of exploitation.
Casting major actors like Pattinson and Jennifer Jason Leigh as his train-wreck girlfriend is a significant step up from the Safdies' previous film Heaven Knows What that featured unknowns playing versions of themselves. Getting big stars on screen and giving them such dark, meaty roles has amply paid off. Pattinson is superbly ambiguous as Connie, an opportunistic sleazebag duping everyone he meets; is he genuinely protective of his brother, or just ruthlessly exploiting him?
There's some very dark humour, particularly in the third act, which plays out in a closed amusement park and ensnares another desperate thug in Connie's machinations. Buddy Duress (in real life, fresh out of prison) plays Ray, so bashed up in a drug deal gone wrong that he looks like a Francis Bacon portrait made flesh. There's a cameo too from Barkhad Abdi that slyly highlights the institutional racism of the NYPD. Watching Good Time is both exhausting and exhilarating.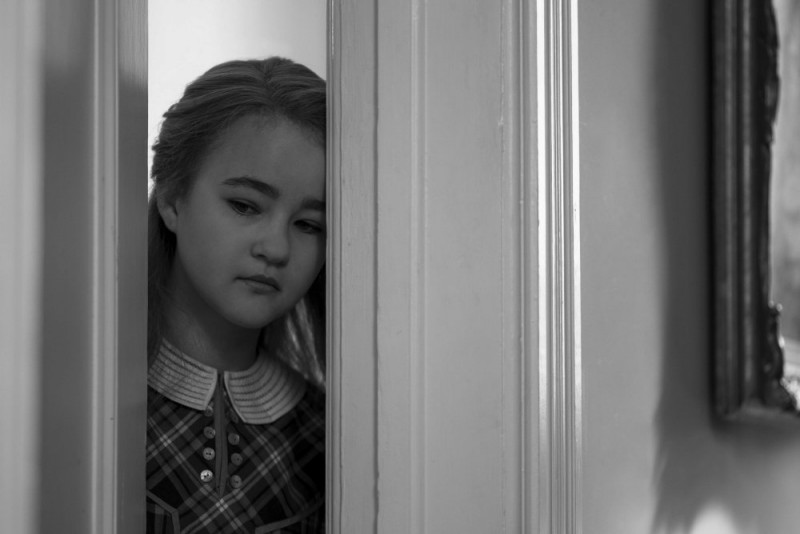 Wonderstruck
What is it about Brian Selznick's ornate illustrated fictions that leads good directors to make their worst films? Turning The Invention of Hugo Cabret into Hugo was a disaster for Scorsese, and now comes Todd Haynes's stifling adaptation of Selznick's novel, Wonderstruck.
Two different narratives intertwine, one set in the '70s, the other in the '20s. Both centre on children battling with hearing loss who embark on a solo quest in New York searching for an absent parent. Eventually their lives overlap, but it takes forever to get there. At one point the Julianne Moore character tells a child "I need you to be patient with this story" but by then it's way, way too late.
The three child actors are not hugely engaging, although Rose (played by deaf actress Millicent Simmonds, above) is at least striking to look at and gives it her all. The two boys are cute moppets but don't have much to do but hide out for days in the American Museum of Natural History dodging adults in a wholly unbelievable way. It's amazing that they didn't stumble into the crew setting up for the Night at … series.
Haynes has put together an expert team of art directors and costumiers. He has the magnificent DP Ed Lachman to evoke both the grungy streets of Manhattan in the '70s in Kodak colour while resorting to lustrous black and white for the '20s. There's real artistry in his homage to D W Griffiths in the film-within-a-film, but you come away with the impression that far more thought has gone into creating impressive tableaux than working on a dynamic narrative. Towards the end, Haynes breaks into charming stop frame animation, but it's not enough to save Wonderstruck; it's simply too mannered for children and too slow for adults. ★
The Meyerowitz Stories
A deliciously bittersweet family comedy from Noah Baumbach, this is very much a talkie from the Woody Allen school. It's an ensemble piece with arguments about favouritism, food and fame. Dustin Hoffman is on excellent form as the patriarch, Harold Meyerowitz. Once acclaimed in the '60s for his abstract art, he's now an old curmudgeon envying his acclaimed peer (Judd Hirsch). No MOMA retrospective for Harold, who has been eking out an existence teaching sculpture.
Everyone's touched by jealousy and regret. Harold's three adult children by his first two wives compete with his third wife for his attention. Emma Thompson is brilliant as Maureen, supposedly sober but prone to outrageous indiscretions about former lovers and lacerating bluntness about the failings of her stepchildren. Adam Sandler is Danny (above left, middle), a has-been musician (cue wry songs by Randy Newman) made redundant from his role as stay-at-home dad. His adored daughter (Grace von Patten) is going off to university to make mock-porno feminist short films, continuing the creative family tradition.
Danny's divorce means he needs a new place; he wants to stay at the former family home and make his peace with Harold, but his half-brother Ben Stiller (above left) has other ideas. He's the "successful" son who moved away to LA and has made a fortune looking after the fortunes of artists, while regretting not being an artist himself. Now he's sorting out the sale of Harold and Maureen's brownstone, complete with a basement full of unwanted sculptures.
The scenes with Stiller and Sandler are very funny, but putting them together on screen for the first time and watching them do their schtick has something of a Godzilla meets Mothra quality; you're watching stars trying to outdo each other. It's a shame that Baumbach doesn't give more screen time to the women's stories, particularly sister Jean – Elizabeth Marvel's childhood revelation is quietly devastating. She gives a genuinely fresh performance, and Thompson is pretty fabulous too. That caveat aside, The Meyerowitz Stories is a real pleasure. ★★★★★