Mae Martin, Soho Theatre review - life is a drug |

reviews, news & interviews
Mae Martin, Soho Theatre review - life is a drug
Mae Martin, Soho Theatre review - life is a drug
Dry storytelling about an obsessional life
Tuesday, 19 September 2017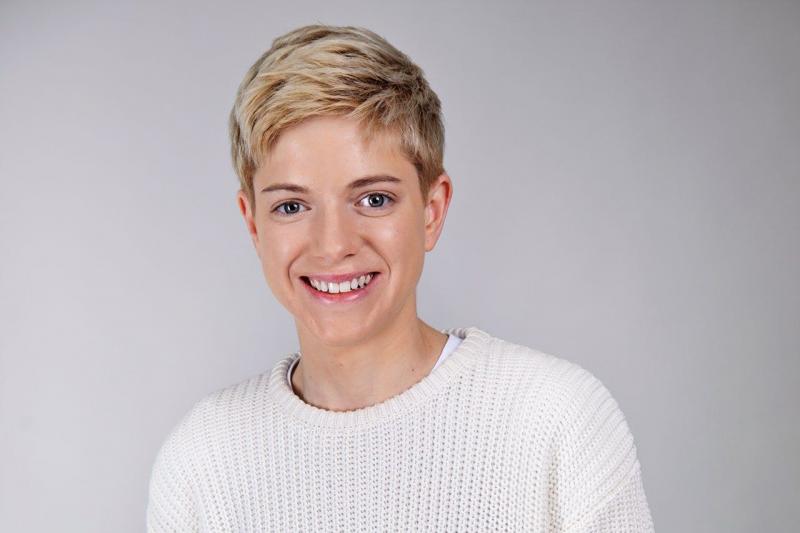 Mae Martin started in comedy in her native Toronto when she was 13 years old
She's only 30, but Mae Martin has been at this comedy lark for a long time.
By her own admission she was a rather strange child; she became obsessed with
stand-up
after her parents took her to a comedy club when she was 11, and she started performing in clubs in her native
Toronto
two years later – when the high from making people laugh took over her life.
The comedy obsession was part of a pattern in her younger years, and in Dope she explores the compulsive behaviour that resulted in a serious drug addiction by the time she was in her mid-teens. She's honest about the reasons why – hanging around in clubs with people much older, she didn't want to admit she hadn't smoked a joint before, then admit she hadn't taken cocaine before, and so on. Comedy, it turns out, was her gateway drug...
Martin delves into science to explain her behaviour
Having made real inroads into comedy – she was a minor sensation in her home city – Martin dropped out of school, took to drugs in earnest, and was thrown out of home.
But this isn't a leaden "my suffering" story, rather a light and laughter-filled examination of an obsessive personality. There were signs early on; from the age of six Martin was consumed by a devotion to Bette Midler, which is a recurring theme in the show and which forms a magnificent pay-off at the end the hour; and she describes her later stalker-ish behaviour about the members of an improv group at her local comedy club.
Martin delves into science to explain her behaviour, particularly about the role that dopamine plays in the human brain, and gives some neat explanations. She needs it more than most, she now knows, and – viewing her childhood behaviour through the prism of time – means that she has an adult's self-awareness to put her youthful behaviour in context.
She's certainly more level-headed at this point in her life, she says in her chatty style, but doesn't know if that's because she's no longer addicted to anything or simply because she's getting old. Like many payoffs, it's dry and almost throwaway – so much so that sometimes the full import of what she has revealed about her life hits you a while later.
The show, which I saw at the Fringe, was deservedly nominated for best show in the Edinburgh Comedy Awards and is a pleasing and thought-provoking hour in the company of a storyteller with a cracking tale to tell
Sometimes the full import of what she has revealed about her life hits you a while later
rating
Explore topics
Share this article