theartsdesk at Førdefestivalen - fado, tango and desert blues among the Norwegian fjords |

reviews, news & interviews
theartsdesk at Førdefestivalen - fado, tango and desert blues among the Norwegian fjords
theartsdesk at Førdefestivalen - fado, tango and desert blues among the Norwegian fjords
Where the north gathers the music of the world around itself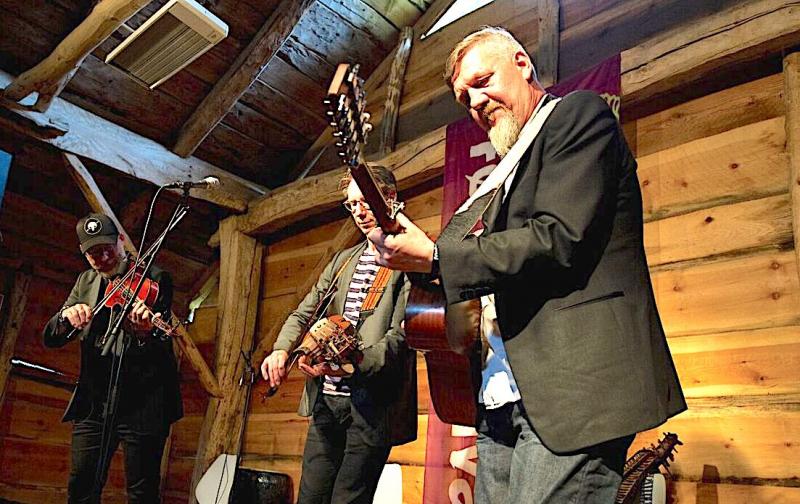 Swedish folk trio Väsen perform at Førdefestivalen
This year's Førdefestivalen was gabled by an opening Nordic Sound Folk Orchestra showcase and a spectacular closing gala, live-streamed and broadcast Europe-wide. It featured a dizzyingly eclectic range of world and Nordic folk bands, as well as the speediest stage turn-arounds I've ever seen.
Førdefestivalen is a unique musical gathering in a small Norwegian town on Norway's west coast, deep in fjord country, the landscape painter Nikolai Astrup's habitat. Skydiving from the nearby Hafstadfjellet mountain (alas, sometimes fatally) is a popular pastime. Jumpers launch themselves from the television mast at the mountain's peak, where Victor Tavares, a Cape Verdean nonagenarian accordion player, and his group Bitori made music one bright, cold Saturday morning in the Nordic midsummer (below, Sigrid Moldestad).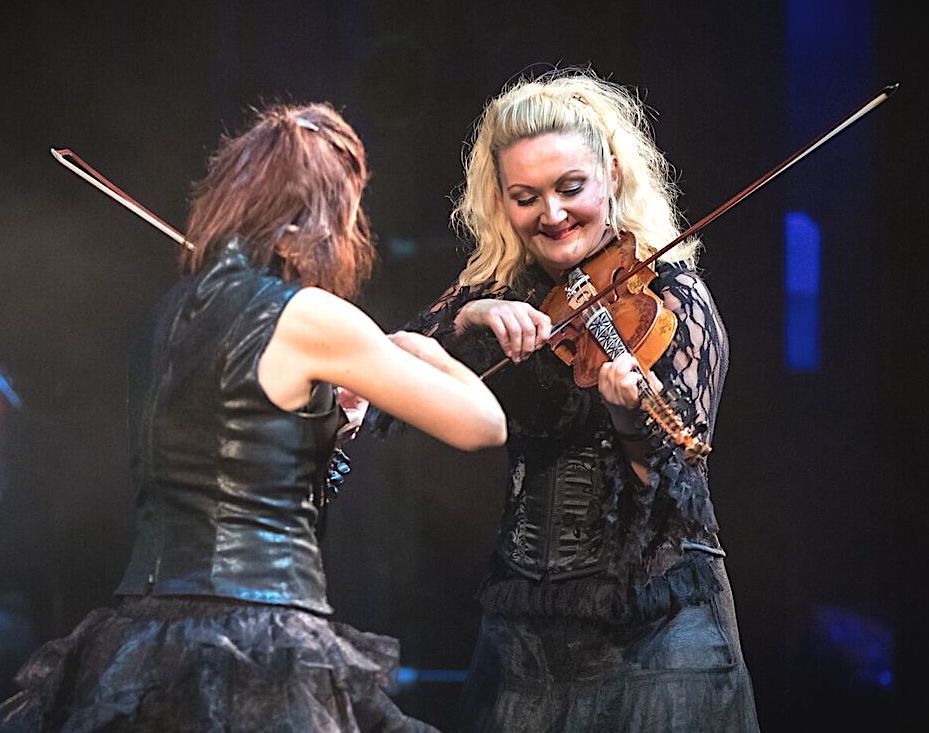 Førde is unkindly known as "Norway's ugliest town", strewn with a 1970s municipal architecture of resolute charmlessness, but such is the scale of its natural surroundings that you don't really notice. There are a few old traditional wooden houses, such as the Yellow House, host to a range of intimate concerts in its front room – listening to Sami singer Ulla Pirttijärvi with Norway's Berit Opheim and Sweden's Lena Willemark there one afternoon was a high-water mark for delving into the world of unaccompanied Nordic song – and there is also the new art museum, a glossy white cube rising to four floors with a roof terrace by the river. But what dominates is the surrounding vastness of the mountains and forests, the extraordinary light and cloudscapes that come after the summer rains, and, for a few days in July, the round-the-clock music and entertainment that is Førdefestivalen.
For a small town in Norway to host a world of music, from Africa, the Americas, Asia and Europe, makes for quite a surreal experience, underlined by the broadly egalitarian nature of the festival, which may be an egalitarianism drawn from the Norwegian character itself. Between the festival hotel and the town's venues, you see all manner of artists passing by, as if in a dream – Azerbaijan's Farghana Qasimova, France's premiere global stringman Titi Robin, Zimbabwe's Makoomba or Cuba's ebullient, crack squad of son singers and players, Asere. It's as if they've stepped from different time zones and places, converging as one upon the good citizens of Førde who, alongside visitors from around the world, sell out almost all the concerts in and around town, as well as those scattered in the surrounding hills and farms (Arresolvet, pictured below).
Among them were rising Fado star Ricardo Ribeiro, Argentine tango troupe La Porteña, Galicia's Mr Tambourine Man, Xabier Díaz, and the desert blues of Tinariwen in the town park, the musicians visibly feeling the chill in what passes for a Nordic summer.Swedish supergroup Väsen in a 16th-century barn by a lake reflecting the surrounding mountains? Check. The otherworldy pull of the Hardanger fiddle's sympathetic strings at the late-night sessions in the hotel? Check. The trance-dance balafon music of Mamadou Diabaté from Burkina Faso? Check. The powerful eye play between the 20 Bulgarian women who comprise Angelite, under the yoke of a bullish conductor blowing on a melodica in Førde church (disturbingly, they all have the same footwear)? Check.
If you want to hear what the north sounds like, make Førde your first call. Pack your wallet – things are expensive here. This year, the festival's emphasis was on the folk music of Norway, Sweden and Denmark – Scandi folk – which meant superb sets from the likes of athletic Danish fiddler Harald Haugaard, Norway's Sigrid Moldestad with an ambitious new multi-media show, the incredibly ebullient Folk All-In Band (think Bellowhead with a frontline of glamorous fiddlers in lamé dresses) and Baltic Crossing, purveyors of the party spirit through the long light festival nights.
As impressive as the opening concert and closing galas were, it was the more intimate gigs that left the most lasting impressions. Chief among them was Arvessolvet, a performance set in an art installation at the new museum, an exploration of Norway's past employing its folk music archives and featuring four young musicians fusing folk tunes and more avant-garde, dissonant musical ideas to create an extraordinary tapestry of sound. The location evokes the pre-modern world from which Norway's incredibly vigorous folk culture continually reviews itself, and from which Førdefestivalen draws its waters, mixing them with music from around the world in settings that make the world feel like a smaller, warmer and more peaceable place (the festival's opening concert, pictured above).
One final, lingering image – the great Swedish folk trio Väsen – guitar, fiddle, nyckelharpa – performing in a 16th-century barn that's as old as the nyckelharpa itself, performing a tune from Abba Arrival, and pointing out how the Swedish pop legends draw on Scandi folk for their own immortal chart-toppers. It's the sound of Førdefestivalen gathering the music of the world around itself.
For a small town in Norway to host a world of music from Africa, the Americas, Asia and Europe makes for a surreal experience
Explore topics
Share this article