Injustice 2 review - the even better sequel |

reviews, news & interviews
Injustice 2 review - the even better sequel
Injustice 2 review - the even better sequel
A superhero soap opera with more twists and turns than a Netflix 12-parter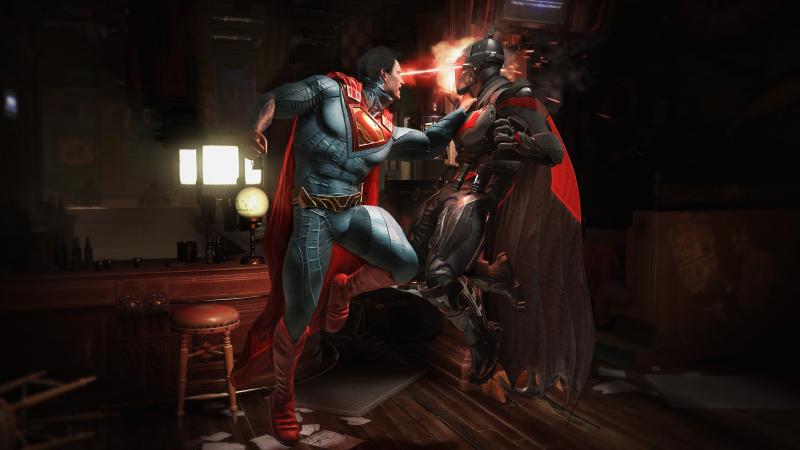 'Injustice 2': Look into my eyes..
In 2013, NetherRealm Studios, the creative force behind the multi-million-selling Mortal Kombat franchise, got their hands on the DC Comics character roster and created a highly polished game where superheroes were at war with each other.
Lois Lane lay dead amongst the ruins of a post-nuclear Metropolis, where broken city streets hosted pitched battles between a tyrannical Superman administration and a Batman-led insurgency.
Injustice: Gods Among Us
was born; the jaw-dropping visuals combined with intuitive controls and surprising gameplay depth made it a big hit with both hardcore and casual fight fans alike.
As sure as night follows day a sequel was on its way. And here we are, four years later, with the imaginatively titled Injustice 2, that bucks the under-performing sequel trend and delivers an even better game than its predecessor.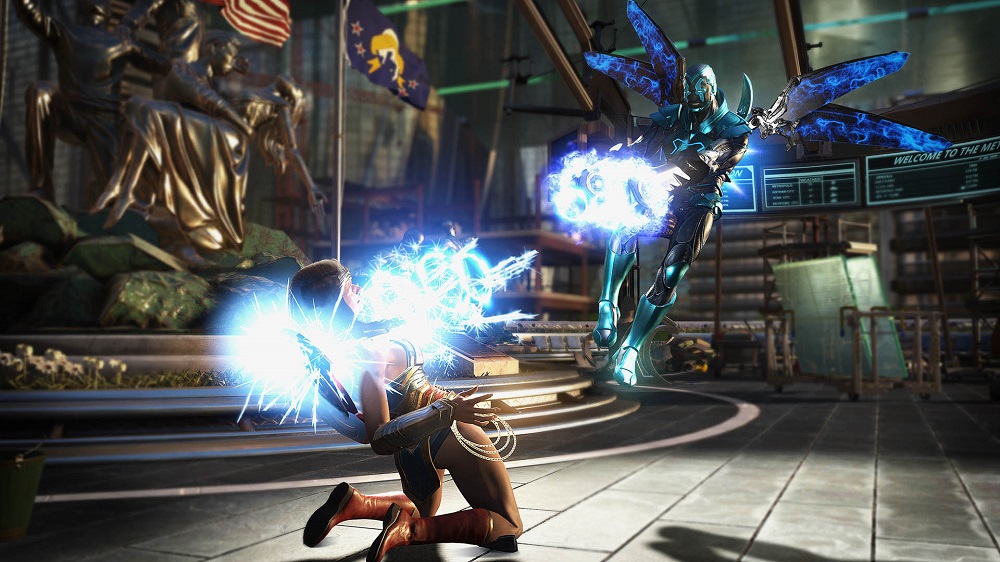 The action opens with a young Supergirl escaping her home planet of Krypton, in the process of being destroyed by Brainiac, and arriving on Earth into the closing narrative of the first title. Superman's regime is no more, Batman's group is in the ascendency but a few of his allies switch sides and treachery lurks at every turn, resulting in more toe to toe action than a national boxing tournament.
The story is, frankly, bobbins. But the production values and attention to presentation are so on point you just get carried away with it all, happy to sit back and watch the OTT narrative unfold. The single player campaign, so often the diluted "soup for one" compared to rich multiplayer action, is a cracking bit of superhero drama with top-notch visuals, great voiceovers and more twists and turns than a Netflix 12-parter.
But what about the fighting? Well, beneath the shiny facial polygons and interactive scenery lies the beating, bloody heart of a hardcore brawler. There are 28 characters to put through their paces, a significant increase on the score from the first bout, ranging from the household names of Wonder Woman and Batman to the more obscure, namely, Black Canary and the lumbering Gorilla Grood. Each fighter comes complete with their own special moves, power-ups and combos.
While the combat is rhythmic and fluid, benefitting from an easy-to-use, intuitive control set-up, it's each character's special moves that are the real showstoppers. Outrageous setpieces ranging from Superman punching an opponent into the stratosphere, or Flash travelling so fast that he takes his adversary back through different historical periods, beating him as he goes, mean you'll never get tired of triggering a spectacular super-move.
Another incentive to keep on fighting is the ability to earn loot with each fight, which you can then use to customise your character – although why the likes of Superman would ever need armour remains a mystery. Alongside the online arena that includes ranked unranked king of the hill style tournaments, this title contains an awful lot of bang for any fight fan's buck.