CD: Take That - Wonderland |

reviews, news & interviews
CD: Take That - Wonderland
CD: Take That - Wonderland
As middle age really kicks in, can pop's great survivors still cut it?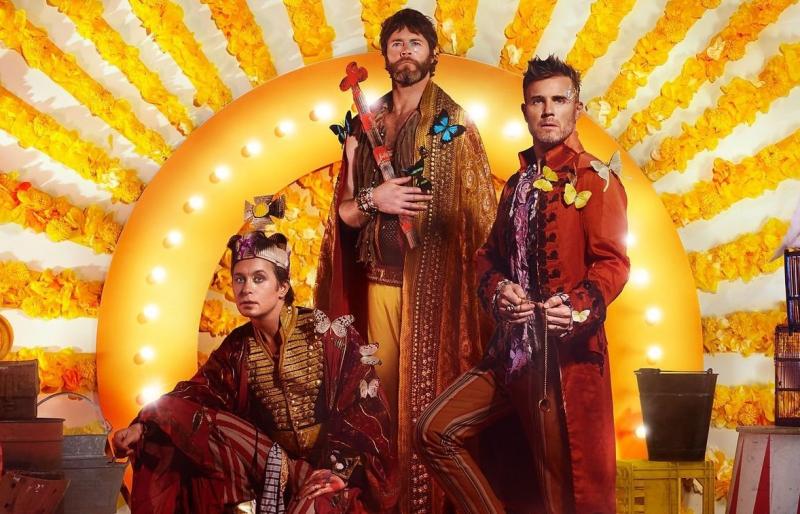 'That finale really drags it down the gurgler'
One tries not to conflate the man and the music too much. Getting overly tangled up in questions of authenticity is a fool's errand, songs are ultimately public property, and in general, short of Gary Glitter-level crimes, dislike of a pop star's demeanour or attitudes shouldn't stand in the way of enjoyment of a good piece of music.
All that said, snide, smirking, condescending, tax-avoiding Gary Barlow makes it very, very hard to enjoy his work.
Not that there's a huge amount to enjoy here. It's a shame, because after being a good to excellent boyband, Take That upset every standard pop narrative by coming back as an equally good "man band". Schmalzy and supermarket advert-friendly their schtick may have been, but they delivered some killer songs – peaking with the still-great "Rule the World" – and even survived the temporary rejoining of jaded, gurning baboon Robbie Williams and delivered some pleasingly doolally moments thanks to both him and the oddly apocalyptically-obsessed elf-child Mark Owen.
Even if one were feeling forgiving, 'Wonderland' is really not a good record
All of that, though was predicated on big ballads and chugging midtempo tunes, laden with Beatles-via-ELO harmony choruses, all of which suited their pop elder statesmen status. This time around, reduced now to a trio, they've done the unforgivable mid-life-crisis thing and tried to get funky. Bringing in Madonna producer Stuart Price, they've filled the album with bad funk-pop and millennial woah-woahs that variously tries to emulate younger upstarts One Direction and The 1975.
Even the typically dark Little Mark Owen track "Superstar" is rendered uninteresting by this awkward attempt to get a groove on. But the real salt in the wound comes at the end, when there's finally a Barlow-written "grown-up Take That track", in the mould of their most lovable songs. "It's All for You" has all the swelling choruses that you could want, and faux-nostalgic calls to all join together and be a friendly community just like in the old days.
And therein lies the problem. Your mileage may vary, but it's very, very difficult to hear that without a little bile rising, and the urge to yell "YOU WANT A SENSE OF COMMUNITY? PAY YOUR SODDING TAXES THEN!" Even if one were feeling forgiving, Wonderland is really not a good record, but given the reality of Gary Barlow, wow, that finale really drags it down the gurgler. Rubbish.
Even the typically dark Little Mark Owen track 'Superstar' is rendered uninteresting
rating
Share this article