Who Do You Think You Are? - Ian McKellen, BBC One |

reviews, news & interviews
Who Do You Think You Are? - Ian McKellen, BBC One
Who Do You Think You Are? - Ian McKellen, BBC One
Wizard! Gandalf finds an actor and an activist on his family tree
Thursday, 26 January 2017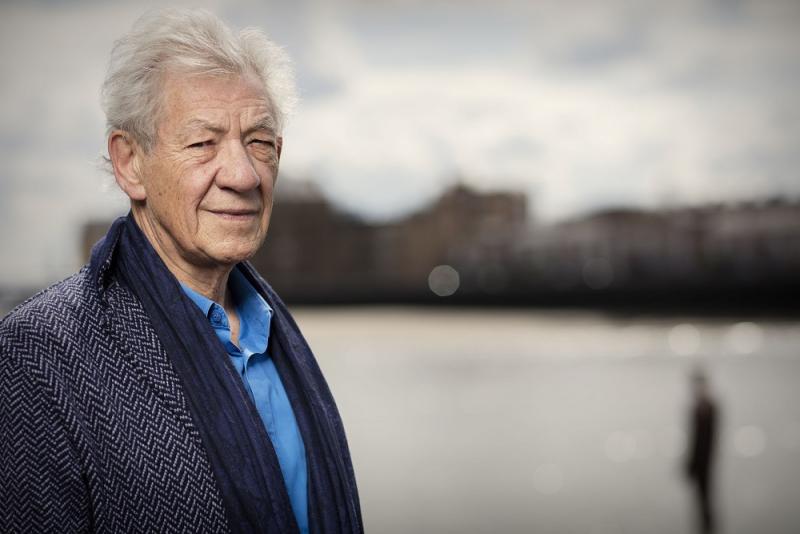 Who does Sir Ian McKellen think he is?
Science has yet to determine whether thespians are the product of genetic predetermination. We all know about the Foxes and Redgraves, myriad self-spawning dynasties of actors bred of actors wed to actors, while there are plenty of others who go about their fathers' and mothers' business. But we also know that there will never be another McKellen.
Sir Ian
is the last in the line, while he has always supposed that he was also the first in the family to act. Then he was persuaded to hop aboard
BBC One
's
Who Do You Think You Are?
The programme is a two-trick pony. One trick is to show a celebrity in a wholly new light. The other actor featured in this series was Danny Dyer, who challenged the researchers to unearth some posh roots for him and they connected him to royalty. With Ian McKellen they went looking for evidence that the person he became had his future encoded in his DNA. And they found it.
Mother Mac, the grandmother he never met but who was often spoken of, was picked from many potential candidates to sing a solo to an audience of 10,000 at a gathering of nonconformists in 1902. And then there was his great great uncle Frank Lowes, an actor whose stage name was Lowe and who was in regular work throughout the 1870s. McKellen purred at Lowe's rave review in a tatty old melodrama as if it were his own. "Mr Frank Lowe deserves the laurels. He looks and acts the character to the life."
But most actors don't end up with knighthoods. The trail led from Manchester via Bolton to Liverpool, where performing in music hall at the Paddington Palace of Varieties was a pitstop on the way to the workhouse, where he died at 47 of tuberculosis "and exhaustion". McKellen inspected the documentary evidence of Lowe's demise and discerned the faintest silver lining: "He would have been pleased, I suppose, that he was defined by that occupation: actor." He might have been more pleased to survive.
But the real star among McKellen's forebears was his great great grandfather Robert Lowes, an activist before the word was invented. His social campaigning had just as much impact as anything achieved by Stonewall. Lowes was a lowly clerk toiling in Manchester at the start of the Industrial Revolution who contrived to improve his education in the rare free time afforded to clerks. At 27 he led a campaign to persuade industry leaders to give clerks and warehousemen half a day off on Saturdays, and later another for the rights of needlewomen working long hours in appalling conditions.
One of the usual impressive array of historians told McKellen that his forebear was, therefore, the grandfather of the weekend. McKellen was mainly good at looking amazed and/or lachrymose when called upon, though slightly let the side down by grumbling that actors have to work at the weekend.
You always wonder why the celebrities agree to participate. McKellen was no doubt seduced by the chance to tour old haunts in the north of England and fetch up in the Lake District, which his great great great grandfather James Lowes captured in late 18th-century engravings. The History of Cumberland features his handsome illustrations of Bassenthwaite and Castlerigg stone circle, which was once haunted by the druidic colleagues of Gandalf and now visited by Gandalf himself in a raffish turquoise fedora. If McKellen's forebears had endured little but misery with nothing to show for it, their descendant may have decided to stay at home.