Who Do You Think You Are? - Celia Imrie, BBC One |

reviews, news & interviews
Who Do You Think You Are? - Celia Imrie, BBC One
Who Do You Think You Are? - Celia Imrie, BBC One
Actress's family tree turns up two aristocratic victims of the law in Stuart England
Thursday, 11 October 2012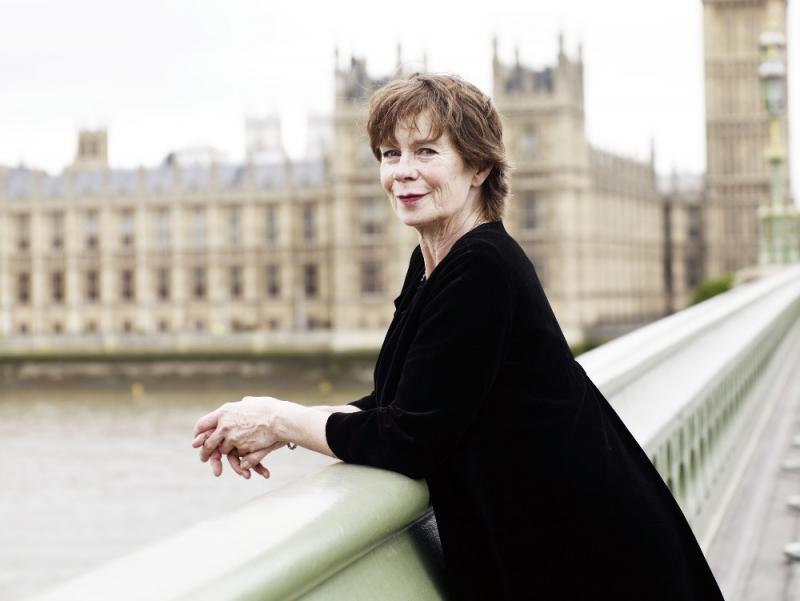 'This is the best drama I've come across for yonks': Celia Imrie looks up her roots
Isn't the title a misnomer? Who Do You Think You Are? is the genealogical branch of the celebrity industry. It's not really about who the subjects think they are: it's who we think they are that counts. Inspecting the family trees of slebz is another way of confirming they are just like us. It's the same as gawping at stars' big bums in bikinis lovingly featured in the online Daily Mail's sidebar of shame. Only nicer.
The programme's stock narrative reliably turns up a character or two, usually scrubbers and thugs, charlatans and chancers. For Celia Imrie's turn rummaging among the archives, one was looking for a loftier class of forebear. "My mother was quite a toff," she advised up front. "She couldn't understand why I was trying to squirm out of it." Not that her colourful ma was quite posh enough for her grandfather, who expected her to marry an aristocrat rather than a Glaswegian medic. "Trade," sniffed Imrie's country cousin, a cutglass dowager type who clipped vowels and verbs out of her speech as if deadheading roses. "Cardinal sin."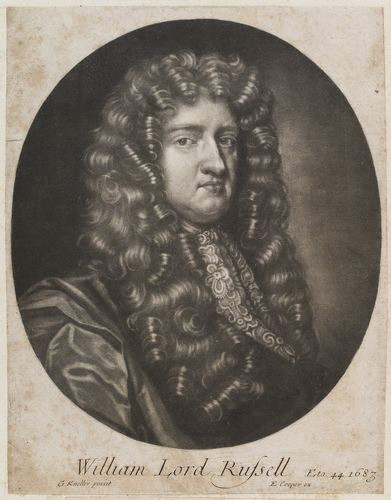 Imrie rather feared that her blueish bloodline would consist of "loads of people having cups of tea all over the place". Spool back 300 plus years and it mostly consisted of loads of people getting sentenced to death. Her great grandfather x 8 was William, Lord Russell, the Protestant Whig (pictured right) who took against the idea of Charles II's Catholic younger brother ascending the throne and attempted to pass an Exclusion Bill. He was found guilty of high treason and sentenced to hang, then taken down from the noose before he had quite expired so that his "entrails and privy members" might be severed. Imrie found this hard to visualise. "For him to have ... [delicate pause] ... himself cut off all over the place and then to have to look at it..." Well, quite.
There's no getting past the fact that with Who Do You Think You Are? there's an awful lot of parchment to be pored over, much of it in the company of quite papery historians. But thanks to Imrie's eminent forebears we also knocked on the doors of some very desirable addresses - the Palace of Westminster, Woburn Abbey and Lincoln's Inn, Lambeth Palace and the Tower of London, whither Lord Russell's even more unfortunate grandmother was sent for execution.
Frances Howard (pictured below left) was married to the Earl of Essex at 14. Imprisoned in a marriage of convenience she seems to have chastely looked for companionship elsewhere. That didn't stop a libellous rumour circulating that she was a bit of a, you know ... well, just read the poem: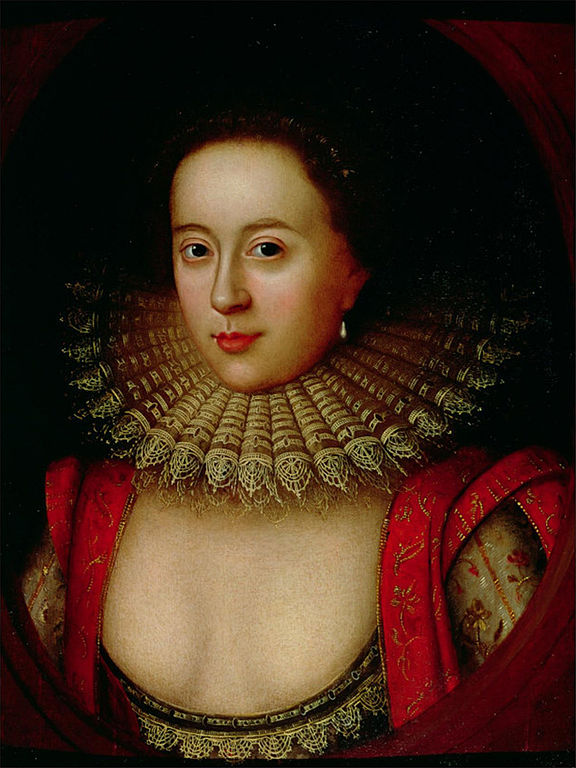 Essex bird hath flown her cage,
And gone to court to lie with a page.
She was a lady fine of late,
She could not be entered she was so straight,
But now with use she is so wide
A car may enter on every side.
"Blimey, phwoar," suggested Celia, whom we were told has never married and looked jolly relieved. To get out of her unconsummated marriage, her great grandmother x 10 had to prove she was a virgin and that her husband was impotent. He counterclaimed that he was able "to have carnal copulation with other women" and waved, to keep things strictly euphemistic, "the sufficiency of his matter" in some friendly faces to prove it. The divorce eventually came through but she and her next husband soon got involved in conspiracy to murder a political rival and fetched up in the Tower, where she gave birth to Imrie's great grandmother x 9. Phew.
"This is the best drama I've come across for yonks," said Celia, who laughed and grimaced and cried as if watching it all from the front row. Go on, someone make the film. Imrie can walk on as a queen or a duchess.