Apple Tree Yard, BBC One |

reviews, news & interviews
Apple Tree Yard, BBC One
Apple Tree Yard, BBC One
Dr Yvonne Carmichael discovers the cost of careless rapture in finely-drawn thriller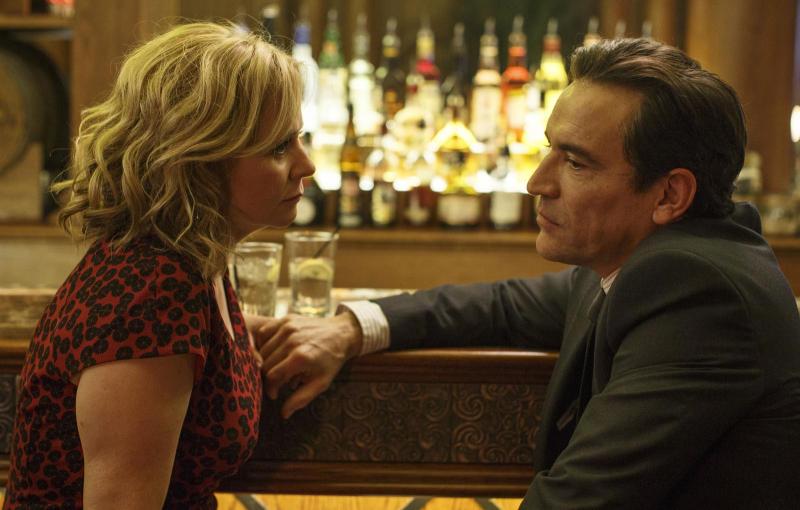 Yvonne (Emily Watson) conducts a dangerous liaison with 'Stranger' (Ben Chaplin)
Only the final 60 seconds of this first episode of Apple Tree Yard could have been described as a psychological thriller. We know Dr Yvonne Carmichael is in the dock – the genetic scientist was shown handcuffed in a prison van right at the start – but we don't know what she is supposed to have done.
The remaining 55 minutes comprised a familiar tale of middle-class adultery and low-lit longing. Seen from the viewpoint of the female protagonist (who provides the voiceover) this is very much "one for the ladies".
Dr Carmichael (Emily Watson) has just finished addressing a Select Committee at the Palace of Westminster when she encounters a dapper chap in pinstripes (Ben Chaplin). He takes her to the (locked) Chapel in the Crypt – a "Royal Peculiar" under the control of HM – and the closet where suffragette Emily Wilding Davison hid before the 1911 Census so she could give her address as the House of Commons. Sexual congress ensues.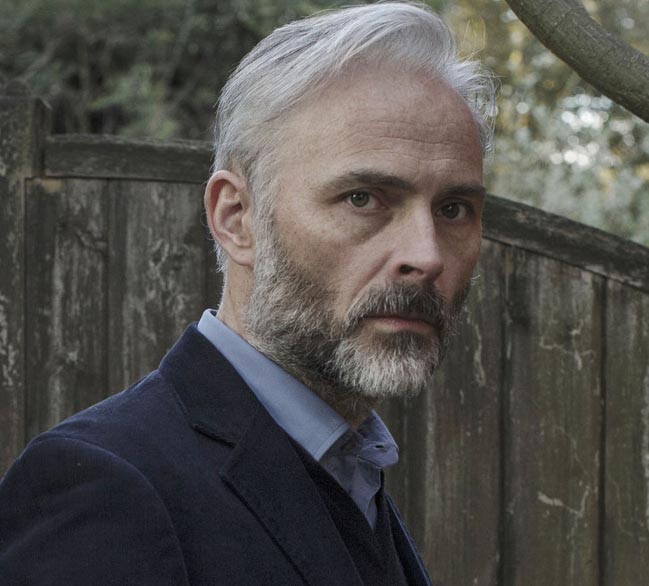 As bunk-ups in broom cupboards go this was a pretty classy affair but, as the good doctor soon realises, the long afterglow just a memory, she doesn't even know the gentleman's name. Instead of just putting it down to (a pleasant) experience – after all, too many people could get hurt – she meets him again and again. The woman dubbed Captain Sensible by her best mate Susannah (Susan Lynch) is soon taking her panties off in restaurants and enjoying public clinches.
Her husband Gary (Mark Bonnar, above – one of the gays who hope to adopt in the current series of Unforgotten; DI Perez's brother-in-law in Shetland) is being stalked by one of his female research assistants. Once more the phrase "nothing happened" means the opposite. Yvonne smells a rat so, having called the whole thing off out of guilt, she rekindles her dalliance with "Stranger".
Meanwhile, their daughter Carrie (Olivia Vinall, pictured below), a PhD student, has announced at lunch that she and her boyfriend Sathnam (Assad Zaman) are pregnant. She is five years older than Yvonne when she had her but Yvonne isn't happy. Her absent son, Adam, a musician in Manchester, makes her unhappy too. Does this excuse her playing away?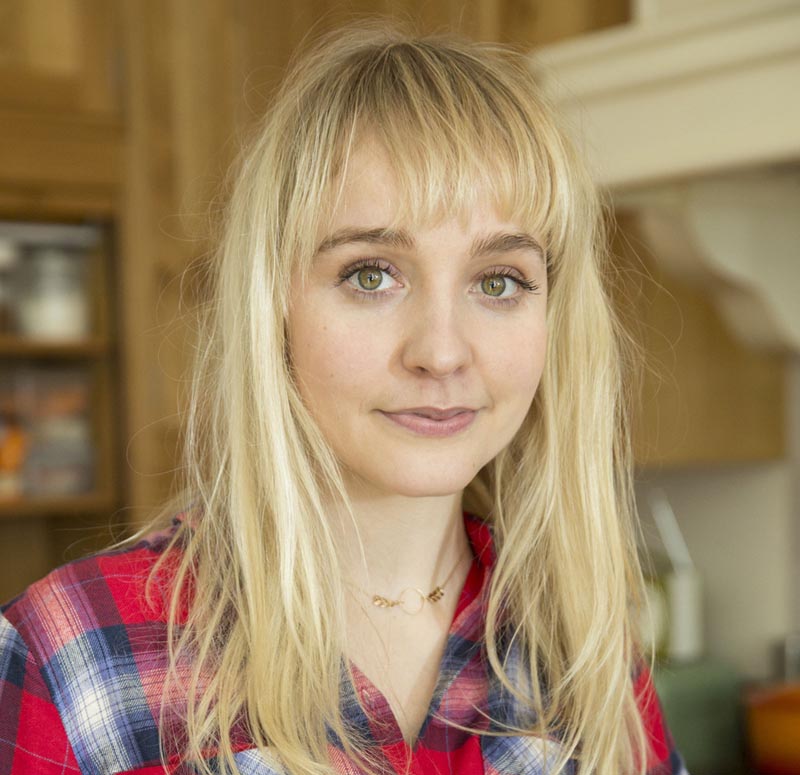 Of course not. It is a staple of such drama that each moment of careless rapture must be paid for in spades. Yvonne might be be said to have got what's coming to her when, blooming with secret satisfaction (and drunk), she was raped by someone she knew at a party. The scene, especially after the decorous misbehaving that had come before, was genuinely shocking and left you reeling. One can only hope she gets her own back, possibly with the help of "Stranger", who may well be a spook.
Jessica Hobbs directs this adaptation (by Amanda Coe) of Louise Doughty's chick-lit with a fine eye for architectural lines. Houses are about to be blown down… London's skyline and back alleys (including Apple Tree Yard SW1) have rarely looked so romantic. What makes it worth watching though are the performances of the two leads. Watson, both vulnerable and wanton, makes you swallow such lines as "fear makes animals of us all" and Chaplin, sexy and sinister, his voice more gravelly than ever, is both "irresistible" and utterly untrustworthy: a fatal combination.