Humans, Series 2, Channel 4 |

reviews, news & interviews
Humans, Series 2, Channel 4
Humans, Series 2, Channel 4
Sci-fi drama about robots developing feelings is short of humanity
'When did you know you liked women?': 'Humans' goes LGBT
Humans is of course not about humans. Or not mainly. But if Channel 4 had called it Synths, which is what/who it is mainly about, maybe fewer would have signed up to watch, presuming it to be an eight-part series about Eighties pop. Synths, if you missed series one, are a species of robotic service provider with a humanoid appearance who perform menial tasks like scrubbing, babysitting and issuing parking fines. Inevitably a few of them got ideas above their station and started thinking like humans. Series two promises the same only more so.
The first episode moved the scene on to Berlin where Niska (Emily Berrington), the attractive blonde synth (they don't seem to manufacture ugly ones) on the run for murder, now has red hair. She is picked up in a nightclub by a hot-to-trot young woman who grooves to her "kind of unfriendly and rude" vibe and naturally assumes she's British. Soon they're in bed. "Are you sure you want this?" the German girl asks. "You'll know when I don't," says Niska and, lo, by the end of the episode she's dumped her new friend, gone blonde. returned to Blighty where she's planning to assert her human rights by standing trial for murder.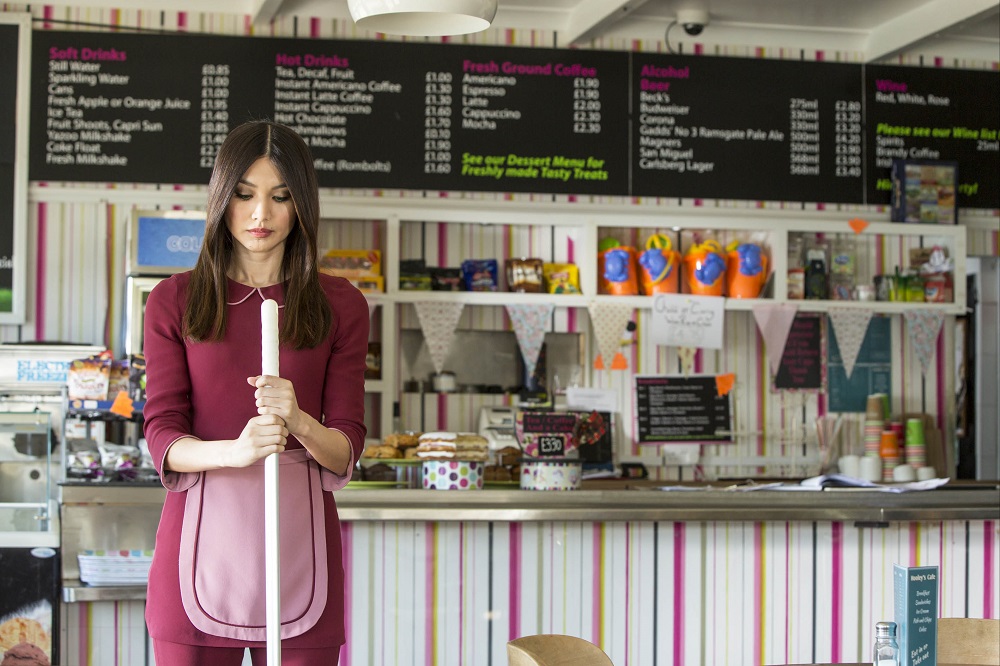 We know synths can be programmed to do sex because in series one Anita AKA Mia the brunette synth (Gemma Chan) shagged her employer Joe Hawkins (Tom Goodman-Hill), causing a rift in his marriage to Laura (Katherine Parkinson). The Hawkinses (pictured below) are now in couples therapy with, you've guessed it, a synth counsellor (an amusing turn from Josie Lawrence). Anita/Mia is now being a helpful accountant to her boss, who runs a seaside café, while exploring her human side by communing with nature. "I want to know who I am," she says. "Not what I was made for but who I might become." Bless.
Meanwhile back in Berlin, Niska has released a contraband piece of code into the synth network to trigger a series of awakenings. Sure enough, synths start downing tools in factories and mines all over the planet and joining the resistance in the woods led by Leo (Colin Morgan) who is only part-synth and therefore, unlike other actors playing synths, able to deploy his facial muscles in the furtherance of his character's story arc.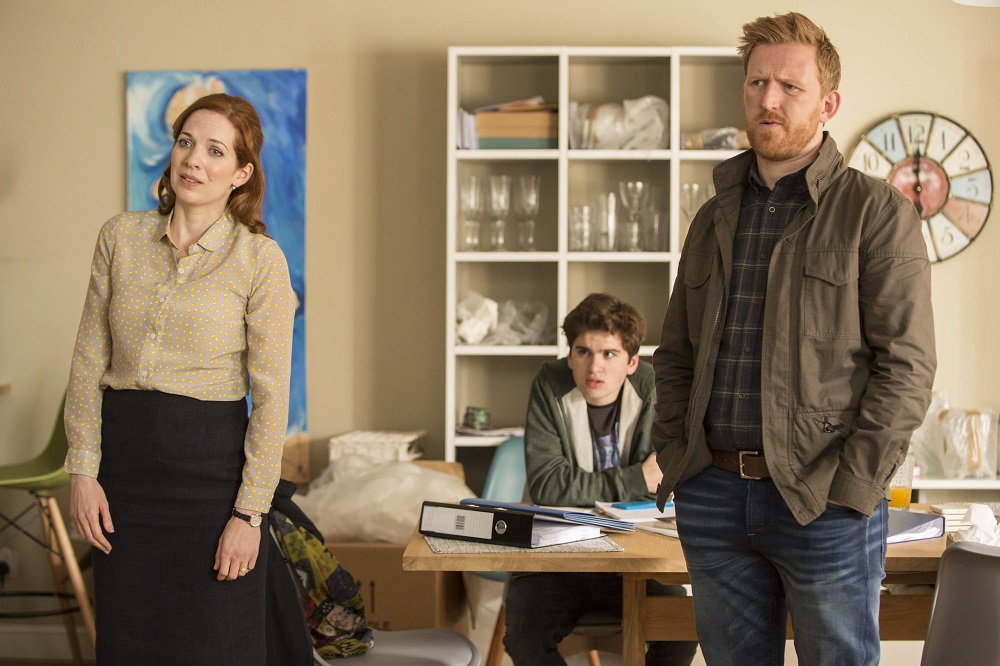 And then there's a promising international reboot for the show in San Francisco. Meet Dr Athena Morrow (Carrie-Anne Moss), in whose very name the wisdom of the future is enshrined. She's the world's greatest expert in AI, but soon recruited by corporate interests to investigate the mysterious development of capability which allows a synth to paint landscapes and, in his word, to feel. "How do you feel right now?" Dr Morrow asked. "Alone." This is described by another synth as "catastrophic malfunction".
That's enough plot for now. It's not quite clear whether Humans should be simply read as a form of futuristic realism telling the story of the mechanised takeover to come. In this episode Joe lost his job to a smug-looking synth, which is a fate perhaps awaiting us all. On another level it feels like a drama about difference: the synths are analogous to any minority fighting for rights. The problem is that it's hard to root for them with their sparkly contact lenses and Botoxed facial muscles. How do you feel for characters who cannot themselves feel? One for the philosophers. The wit – the humanity – is mainly supplied by the eponymous humans, but there's not quite enough of them to go round. No wonder your average synth wants to be one of us.