Black Mirror, Series Two, Channel 4 |

reviews, news & interviews
Black Mirror, Series Two, Channel 4
Black Mirror, Series Two, Channel 4
Charlie Brooker updates Swift in a tale of the unexpected about the grieving process
Tuesday, 12 February 2013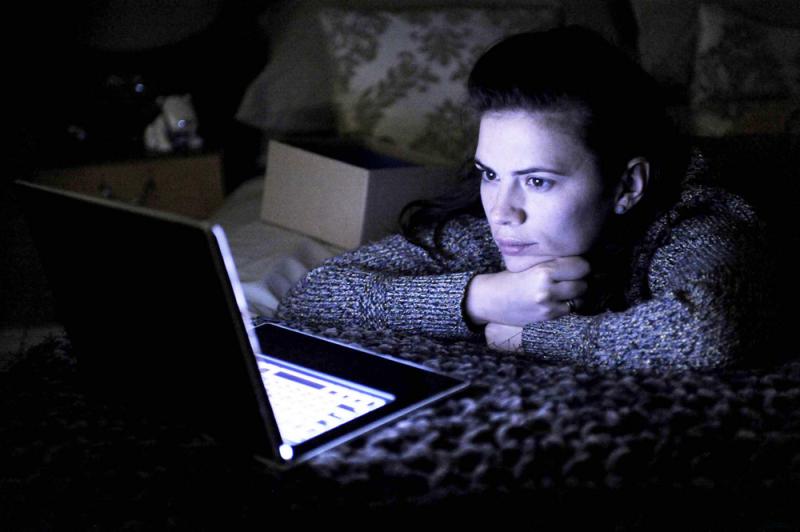 Good grief? Hayley Atwell in 'Black Mirror'
Is Charlie Brooker a bit of a soppy old traditionalist at heart? In Black Mirror, our tuned-in, switched-on, networked-up society sits for its portrait. It's never a pretty sight. Brooker's vision of the near future, or the alternative present, is Swiftian in its modest savagery. There was a surprise in last night's second-series opener - with Brooker, there always is – and on this occasion it was to do with the nature of the comedy. There wasn't any.
Its place was taken by the dead hollow of real grief.
In Be Right Back a young couple - Ash and Martha - were moving to the country home of his recently deceased mother. Martha (Hayley Atwell) would work from home as a graphic designer on her swanky blackboard curved laptop thingy (Brooker gives good gizmo). And Ash (Domhnall Gleeson, pictured below) would ... actually we never found out because Ash was promptly killed, presumably in a car crash, presumably when driving while hooked into social media to which he was so addicted that Martha would make him stick his smartphone in the glove compartment so he'd not treat her like an inaudible hologram. Martha was duly stricken at the Ash-shaped hole which no amount of painting and decorating could fill. And then she discovered she was up the duff – a smiley pregnancy kit confirmed it.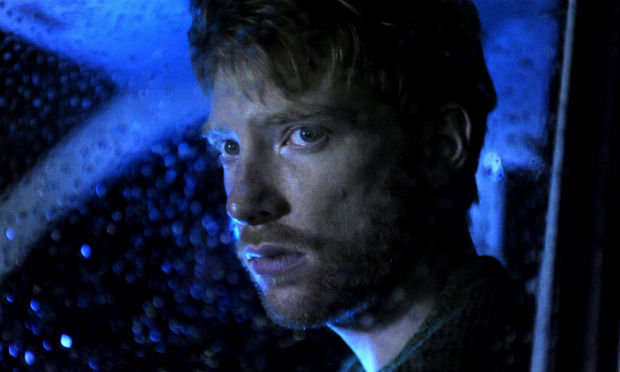 At the funeral a widowed friend had whispered sulphurously about a new form of social technology in which you could talk to an online facsimile of the departed created from their digital footprint – emails, tweets, voicemails, video etc. Suddenly Ash's addiction to his phone had an upside. Martha was swiftly chatting to a programmed ghost with all the right inflections. "That's just the sort of thing he would say," she said. "That's why I said it," he riposted.
The fun ground to a halt with the delivery of a box containing a shrinkwrapped Ash robot. This freaky, fleshy simulacrum came without any of the real thing's flaws. He could turn his hard-on on at will - which was nice - but something was missing: the ability to argue, fight, cry, feel tempted by the swell of Martha's breasts – those spontaneities of the self not deposited in his online DNA. Brooker's tale of the unexpected gave Martha a choice about what to do with her now unwanted companion.
The ending hinged on Ash's sudden ability to access feeling, which didn't quite stick to the story's internal logic. All the same, served by two beautifully thought-through performances, this was a booming sermon about living in the room rather than the ether. And the Victorian traditionalist in Brooker also had something vital to say about the natural process of grieving. When anyone dies nowadays, they leave their digital remains behind. That it's not the real thing barely needs saying, but the notion of a virtual afterlife proposed here feels horribly close at hand. Basically, beware.