Loudon Wainwright III, London Palladium |

reviews, news & interviews
Loudon Wainwright III, London Palladium
Loudon Wainwright III, London Palladium
The singer-songwriter joyfully hymns five generations of his family (and trashes Trump)
Saturday, 22 October 2016
Loudon Wainwright III: We're too old to die young, but we can dream, can't we?'
Loudon Wainwright III, a going concern as a singer-songwriter since the start of the Seventies, has long since been occluded by the commercial success of his brood, Martha and Rufus. Their old man is still enough of a draw to pack out the Palladium with just a guitar, a banjo and a back catalogue of cranky songs only he could have composed.
For subject matter Wainwright has tended to commute, he cheerfully conceded, along a well-trodden path between "shitty relationships" and "death and decay". There was a bit of both here – a compulsory outing for "Unhappy Anniversary" and his medical comedy song "The Doctor". Both themes mordantly combined in "The Morgue" from his most recent release Haven't Got the Blues (Yet). The song gleefully pictures the deceased on the slab, slain by "a guilty conscience and a broken heart". How we laughed.
But most of this set was a loving and epic paean to family spanning five generations from grandparents to grandchildren. In winks and glances, it even told the story of the North American century. In "Half Fist", reflecting on the grandfather he never met, Wainwright rhymed "Loudon" with "World War One" and "shotgun". There was a lovely story about the tour of Alaska recently undertaken by a bunch of Wainwrights, segueing into "The Wainwright Family Adventure" in which Rufus's switch in sexual preference was scrunched into a couplet: "once was a tit man/Now checks pecs out at the gym". "What family isn't insane?" crooned the clan patriarch in "All in the Family", reflecting on parental failures.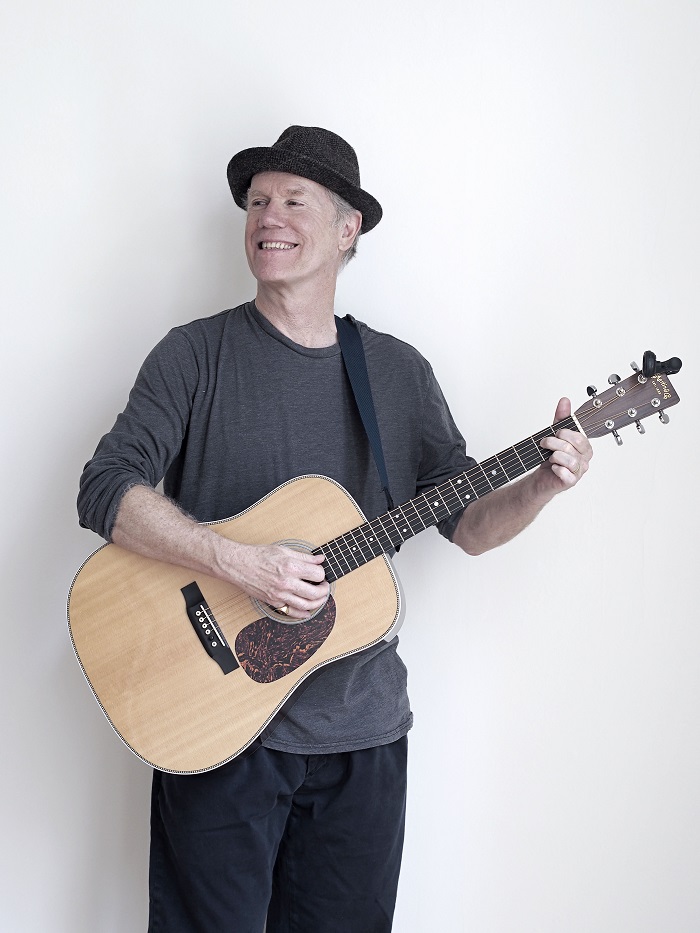 The figure who loomed over the evening was Wainwright's father, who in his time was an eminence at Life magazine. His fame was "kind of a drag", grumbled his son, whose patricidal instincts have mutated into fond respect for a master craftsman. Three times the singing stopped as Loudon Wainwright III allowed Loudon Wainwright Jr to step forward and speak again through him via long stretches of his Life column "The View from Here". The first was about birth – the singer's own in hospital on the same night as a much older expectant father heard that his own first child was stillborn. The last was an immensely touching paean to the family pooch.
With his face an ever-changing canvas of writhing grimaces and wacko tongue wags, Wainwright's instinct is to make his audience chortle like coyotes. "Election Song" was a typically surreal assault on Donald Trump, who in a nightmare vision makes "My Ding-a-Ling" the national anthem and carpet-bombs Montreal (where Wainwright's kids were brought up by their mother Kate McGarrigle). But he can also conjure up melancholy without his old man's help. "I'm Back in Your Town" opened the set and established an undertow of sorrow beneath the jaunty veneer. There was a lovely elegy to an old Carolina troubadour in "Charlie's Last Song" and a thoughtful memorial to Hank Williams in "Hank and Fred".
As for the music, Wainwright made light of his touch. "Don't know what I'm worried about," he said as he tuned his guitar. "You can't tell." His Grammy for best traditional record he modestly dismissed as "category 57 behind best poker record". But he picked and strummed folk tunes of bracing originality, mingling blues swoops and country licks and, when his hilarious long-term sidekick Chaim Tennenbaum sauntered on, sprinkles of bluegrass banjo plus gorgeous close harmonies.
This was a lovely memoir in song and spoken word. In his dotage, is the old man growing sentimental? "We're too old to die young," he said, "but we can dream, can't we?" May he dream on and on.
With his face an ever-changing canvas of writhing grimaces and wacko tongue wags, Wainwright's instinct is to make his audience chortle like coyotes
rating
Explore topics
Share this article