Mafia III |

reviews, news & interviews
Mafia III
Mafia III
An offer you can refuse
'Mafia III': Bullets and bar brawls
Mafia III starts strong, really strong. You find yourself in the blood-stained boots of Lincoln Clay, a Vietnam veteran, returning to his Deep South homestead after a last tour of duty. It's 1968, racism is rife and New Bordeaux, a faux New Orleans, isn't a pleasant place for an African American to reside.
Clay lives in the poor part of town; his old crew have got themselves mixed up with mob heavyweight Sal Marcano, who double crosses the gang, leaving the soldier's homecoming drenched in the blood of his fallen friends, a reminder of what he left behind in 'Nam.
The narrative isn't presented in the standard tutorial style. Instead, we're treated – and it is a treat, to a documentary format with a roll call of characters talking to camera about the rise of Clay as a gang boss on the road to revenge, determined to avenge his friends and rid the city of the mob. It's a highly effective narrative device that punctuates the plot perfectly.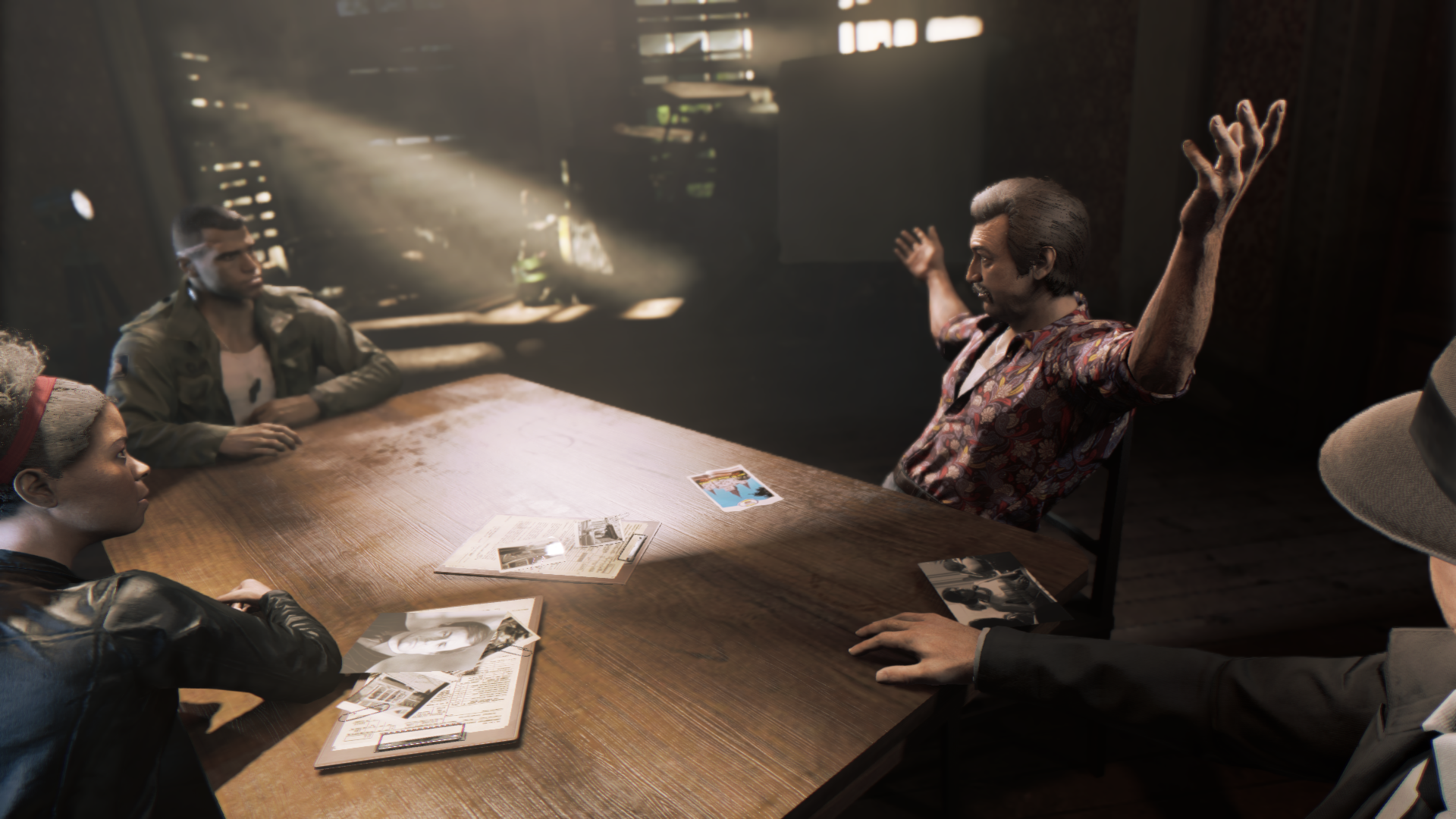 But from strong starts we drift to a mediocre middling. It becomes quickly evident that the gameplay is very much from the Grand Theft Auto open-world, run, drive and gun through missions and objectives. Which is no bad thing, but this version is a repetitive grind where all the good groundwork laid by an interesting story, characterisation and great acting is undermined by a lack of mission variety and a scant number of side quests.
The goal is to take over the ten districts of New Bordeaux, picking off Marcano's lieutenants and capos before reaching the head honcho himself. Securing new areas unlocks new abilities, like bribing cops, summoning reinforcements or dialing up a getaway car.
It sounds interesting, and at first, it is. But the desire to earn more cash to buy more weapons is matched by brain-dead AI and overpowered stealth, turning combat into a cakewalk. The stealth system is broken and the enemy intelligence is a heady cocktail of two parts incompetence mixed with a shot of suicidal tendencies. You can hide behind a corner, whistle for their attention and the bad guys will almost form an orderly queue to be dispatched.
There are whole areas of this ambitious game that feel underdeveloped: the lack of mission variety, the missed opportunity to have more control over district management, even the oversight to not have a fast travel option, forcing you to drive through vast swathes of the gameworld to cross town. It wouldn't be so bad if there was much to do along the way – but there isn't. Thus, another cog turns in the big machine of grind.
These elements of underachieving gameplay grow to become major frustrations, because at its heart, Mafia III could have been a real contender. Much of the hard work has been executed with great skill. New Bordeaux emits an authentic atmosphere, the visuals and especially the grisly death animations are fun and the soundtrack – anchored to the era and playable through the in-car radios is spot on. Add interesting characters, considered storytelling, great acting and an entertaining plot and you've got all the ingredients of an open world gem. It's just a shame that someone missed the memo about avoiding repetitive gameplay and lemming-like mobsters.