Stan Lee's Lucky Man, Sky1 |

reviews, news & interviews
Stan Lee's Lucky Man, Sky1
Stan Lee's Lucky Man, Sky1
Stan Lee got lucky, but maybe not the viewers
Saturday, 23 January 2016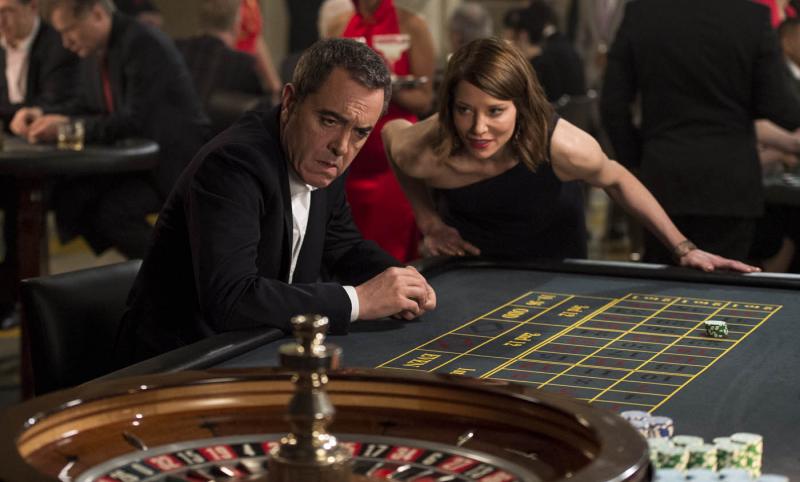 Luck be a lady: Harry (James Nesbitt) comes under the influence of the mysterious Eve (Sienna Guillory)
Sky are making a big deal about the fact that this new fantasy-drama is based on an idea by Marvel Comics superhero Stan Lee, but the "lucky man" is surely the 93-year-old Lee himself. "They [Sky's production team] went back to England to do the work," said the LA-based Stan. "I stayed here to take the credit."
Stan's concept was to base a show around a character blessed with phenomenal, outrageous luck. It turns out this chosen one is London detective Harry Clayton (James Nesbitt), though for the opening minutes of this debut episode his luck was very much out. We homed in on Harry as he spent yet another fruitless night at the gambling tables of Freddy Lau's Green Dragon casino, getting trashed at blackjack. Although earning a mere policeman's salary, habitual loser Harry had somehow managed to pile up debts of 150 grand.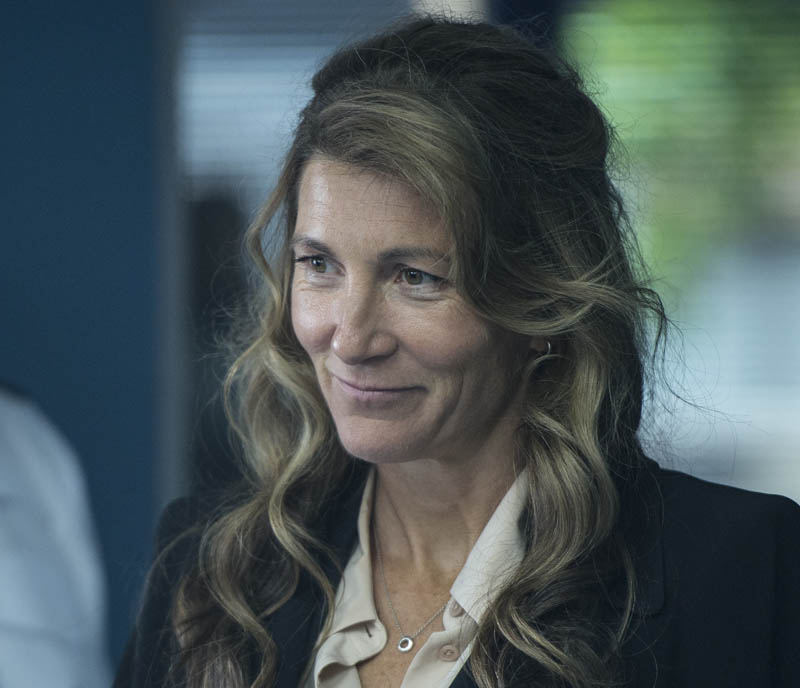 Things had got bad, and then they got worse. Freddy Lau shocked Harry by announcing he'd decided to call in his gaming debt. Get me the money in three days, warned Freddy, or there'd be big trouble in Little China. Then Harry's luck began to change. The mysterious and seductive Eve (Sienna Guillory) sashayed up to Harry's elbow while he was trying his hand at roulette, and helpfully steered him to a sequence of huge wins. This wasn't all. Not only did she then go to bed with him, but left him with a mysterious bracelet clamped around his wrist.
The bracelet, it seems, is the supernatural bringer of luck, though judging by the show's pre-credit sequence, in which a wealthy businessman wearing said bracelet jumped off a skyscraper, its influence may not always be wholly benign. Indeed, before Episode One was out, Eve warned Harry that though she'd chosen him to be the bearer of the bracelet, it should really have gone to somebody else, so he'd better watch out.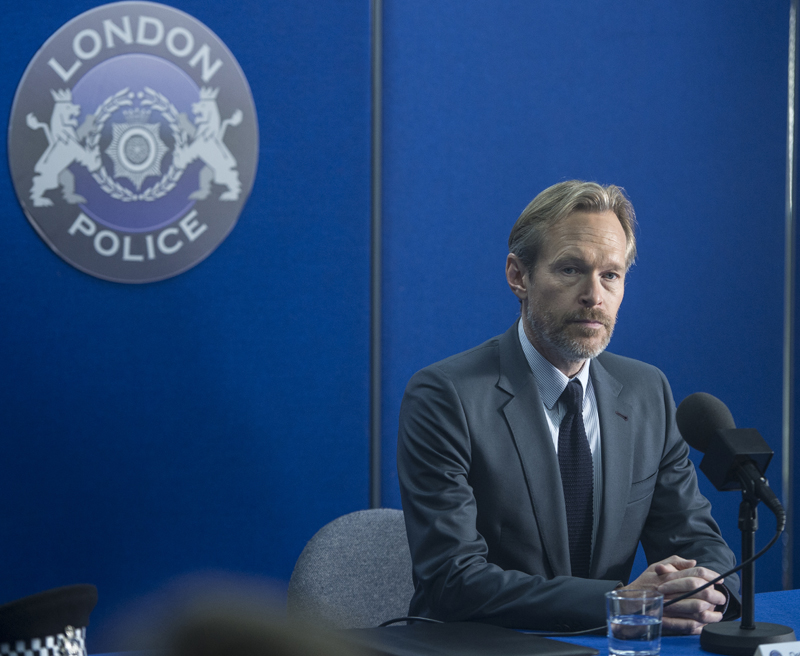 Still, it's been quite helpful to him so far, since Freddy Lau has been found dead and Harry therefore has no need to hand over all his winnings. It remains to be seen whether Harry's new-found luck will help him fix his failing marriage to barrister Anna (Eve Best, pictured above), or enable him to outsmart his boss, DS Winter (a malevolent Steven Mackintosh, left), who has a chequered past with Harry and would be happy to stitch him up. Harry's proximity to the Lau murder could be the perfect opportunity.
Does Lucky Man have the legs to stretch over its 10 episodes? I wouldn't bet on it. The concept is moderately intriguing, but nothing about it feels quite right. The police station where Harry and his fellow cops (who belong to something called "London Police") are based looks like the gleaming showpiece headquarters of a prosperous corporate PR company. The "Chinatown" in which the Green Dragon is situated curiously seems to have transplanted itself to Smithfield, instead of Soho. A speedboat chase through Docklands and the Thames Barrier looked like a promotional film funded by the Mayor's office rather than an integral part of the drama. Maybe it should be called F for Fake.