I'm Not in Love: The Story of 10cc, BBC Four |

reviews, news & interviews
I'm Not in Love: The Story of 10cc, BBC Four
I'm Not in Love: The Story of 10cc, BBC Four
The Mancunian quartet remembers a fleeting golden age of pure pop invention
Saturday, 05 December 2015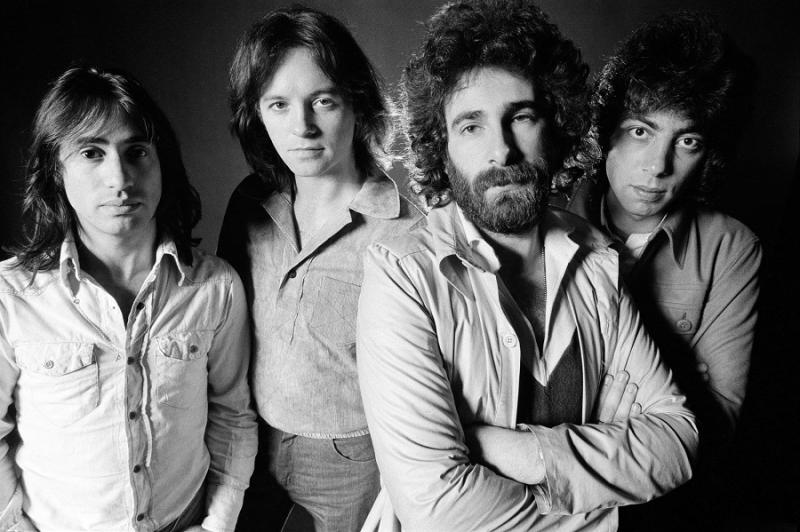 They're not in love: pop democracy 10cc (Lol Creme, Eric Stewart, Kevin Godley, Graham Gouldman
10cc were the closest the Seventies came to a Fab Four. They were multi-talented vocalists and instrumentalists, came from Lancashire, were technologically ahead of the curve, wrote classy, inventive pop songs in a bewildering array of styles, suffered from dodgy management, were lucky to find one another and calamitously split up far too soon. Since when they've cast a very long shadow indeed.
Lol Creme was the John of the operation, a livewire art-school prankster. Eric Stewart was the equivalent of Paul, a souful pretty-boy lyricist. The parallel slightly breaks down with the rhythm section, as Graham Gouldman entered as a Sixties songwriter of sizeable renown while Kevin Godley may have looked like a big lump of a drummer but he was Creme's crazy coeval in the likes of "Life Is a Minestrone" and "Rubber Bullets" (a song which unimprovably refers to "having a teargas of a time"). He also sang better than Ringo.
The split caused a lasting fallout which no one wanted to go into
The ingredients that the four brought to Strawberry Studios, which Stewart had opened in Manchester in 1970, blended in a bizarre stew that proved accidentally perfect. Conflict was creative rather than ego-driven. Competing tastes produced songs like "The Dean and I", a Godley/Creme pastiche of musical theatre which Stewart loathed, so he laced it with zinging blues guitar. No idea was rejected, however outlandish. The only time anyone said no was whenever a new song was written: every member would have to audition to be lead singer. This was a pop democracy with equality of opportunity for all.
The band shouldn't have worked or probably even existed. There was no frontman, they didn't trash hotels or make much effort to dress with the times. So why did it? For Godley it was "doing as opposed to thinking. What came out was pure us." His and Creme's impatient energy sometimes got on the wick of the pedigree pop traditionalist Gouldman. "They'd do one brilliant part and never repeat it. It would drive me mad."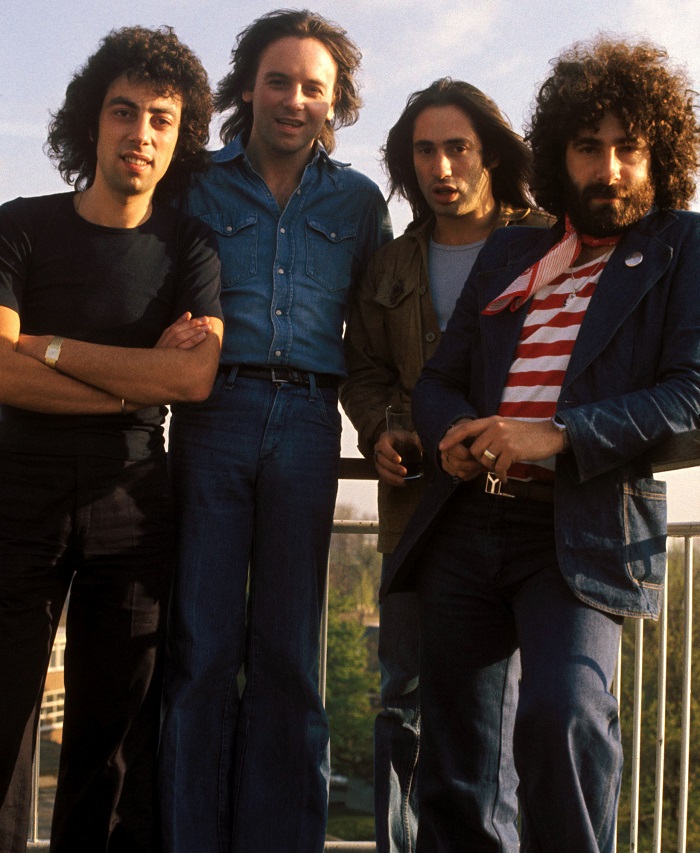 This documentary told the story from before the beginning to after the end. And while a few of the usual suspects chipped in – P. Gambaccini, Sir T. Rice etc. – the pleasure was in seeing all four pool their memories. When Stewart talked yet again of the three-week labour of overdubbing that was "I'm Not in Love", the rest filled out the story. So did the studio secretary Kathy Redfern who – at the quirky suggestion of Godley and Creme – supplied the whispered "Be quiet – big boys don't cry". The things you do for Lol, eh? (She didn't say if she got a royalty.) For Creme, it was "the best track that I have ever had the pleasure of being involved with. You look up to the gods and say, 'Thank you'."
Inevitably, the fizzing atoms turned centrifugal. They had only four years – four years! – before Godley and Creme went off to fiddle with their gizmotron and invent the pop video while Stewart and Gouldman persevered. "Without them I felt it was suddenly easier," said Stewart. But 10cc were really only 5cc without the bonkers half of the band.
Almost like Abba, two were linked by marriage: Mrs Stewart and Mrs Creme were sisters. The split caused a lasting fallout which no one wanted to go into and from which Gouldman, for one, said he still hasn't recovered. None of the four appeared on screen together and no one was asked if anyone still talks to anyone else. They all looked slightly haunted by what was lost 40 years ago. A cheerful, melancholy hour. Which is very 10cc.