Ed Byrne, Theatre Royal, Winchester |

reviews, news & interviews
Ed Byrne, Theatre Royal, Winchester
Ed Byrne, Theatre Royal, Winchester
Observational comic with a cutting edge
Wednesday, 25 November 2015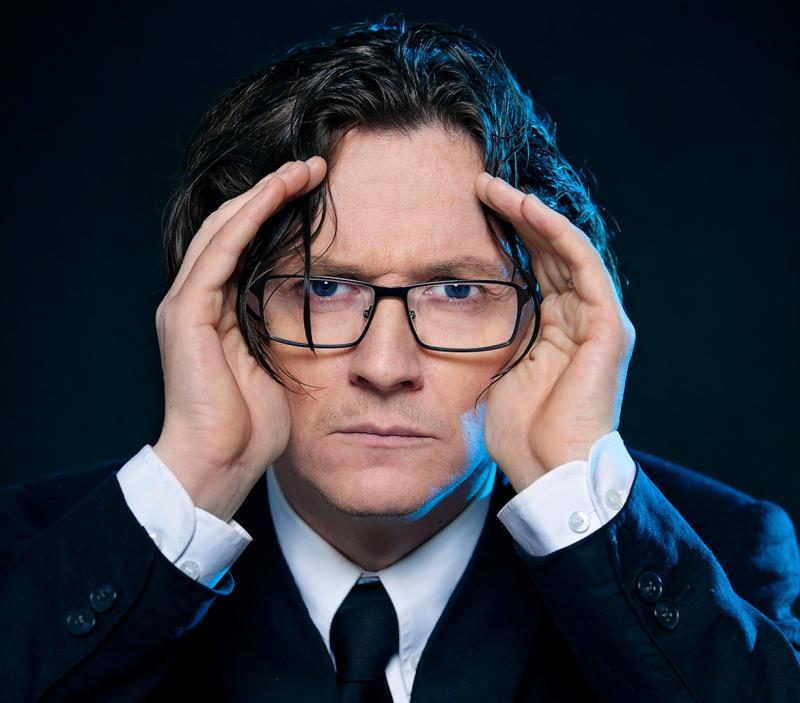 Ed Byrne's new show is 75 minutes of artfully crafted comedy
The show's title, Outside, Looking In, might suggest we're in for some philosophising from Ed Byrne – but then, after 22 years in the business, the Irish observational comic has earned the right. And indeed, he covers subjects such as feminism, slut-shaming and gender imbalance, but in the mix there is also some material about the perils of dating and a graphic description of food poisoning.
Even the cleverest comics – and Byrne is assuredly one of those – can't resist the occasional lavatorial gag.
And while he has some serious points to make, the political stuff is never preachy and there's always a spiky payoff to follow; briefly mentioning the current debate on trans people and gender identity, Byrne tells us he's not going there because: "It's the thorniest issue since Jesus was measured for a hat."
On parenting, Byrne has some terrific material
He brings an acute eye to relationships, too; his description of how he met his wife and when he knew she was "the one" is funny and touching, but it then broadens out into an examination of the inequalities between the genders where casual sex is concerned. Men who have lots of casual sex are considered stags, Byrne says, but some people (men included) still demonise women who behave similarly as slags.
He breaks down this slut-shaming into its component parts – part envy, part moralising, part hypocrisy – and skilfully argues why all the guys in the audience should celebrate those women who enjoy sex as much as they do, and hilariously vents his rage at those "self-defeating, treacherous arseholes" who convinced women that having sex on a first date was wrong because it stymied him on several occasions when he was younger.
On parenting, Byrne has some terrific material about how, after parents do everything by the book for the first-born, there's a massive drop-off in how much cosseting the second child receives, the etiquette of bringing toddlers into coffee shops, and the horrors of other people's children.
There's the occasional awkward segue into a joke that feels dropped in rather than part of a broader narrative – such as why Byrne wasn't asked to be the new Top Gear presenter – but when most of the 75-minute show is so artfully crafted, that's a mere caveat.
Outside, Looking In started life at the Edinburgh Fringe and Byrne has reordered parts of it, and the show benefits greatly from the adjustments. The finale – a tale about one of his young sons and a pair of trainers – starts as a heartfelt rant against closed minds but turns neatly into an "ah!" moment to send us home happy.
He brings an acute eye to relationships
rating
Explore topics
Share this article