BCMG, Knussen, CBSO Centre Birmingham |

reviews, news & interviews
BCMG, Knussen, CBSO Centre Birmingham
BCMG, Knussen, CBSO Centre Birmingham
Personal tributes, farmyard fun and a jazz-inspired world premiere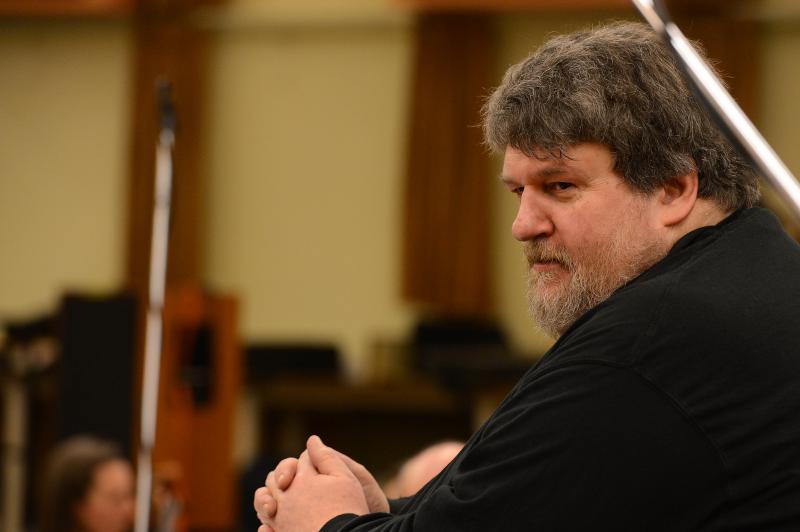 Oliver Knussen: undemonstrative but inspiring
"The first section, following a short introduction, places a rhythmic sequence on its retrograde. The two layers are transposed independently (one going up, the other down) as the music progresses, and points of symmetry are highlighted when they occur". No, me neither. Apparently Patrick Brennan's Polly Roe also features a brief rhythmic quotation from Birtwistle's Carmen Arcadiae Mechanicae Perpetuum. More erudite ears may have been able to detect it.
What anyone could hear, however, was that this fantastic little moto perpetuo is something special, beginning in shadowy half-tones to the thrumming of a harp, and whirring, spinning and glinting its way to a deft and perfectly-timed conclusion. Premiered in November 2014 for a celebration of Birtwistle's 80th birthday, it's that rarest of things: a homage to another composer that reveals its own composer's fully achieved voice – and yet another instance of a piece of new music where it's best to ignore the programme notes and let the music speak.
To be fair, no-one understands that better than the Birmingham Contemporary Music Group and their conductor last night, Oliver Knussen. Knussen's beat is plain and clear, his manner undemonstrative. He gives his musicians what they need and then lets them play, in what's effectively large-scale, intensely complex chamber music (some of the BCMG players pictured below by Clive Barda). The result, in Julian Anderson's 2009 ballet The Comedy of Change was a performance of exuberant, freewheeling virtuosity, drenched in great splashes of colour.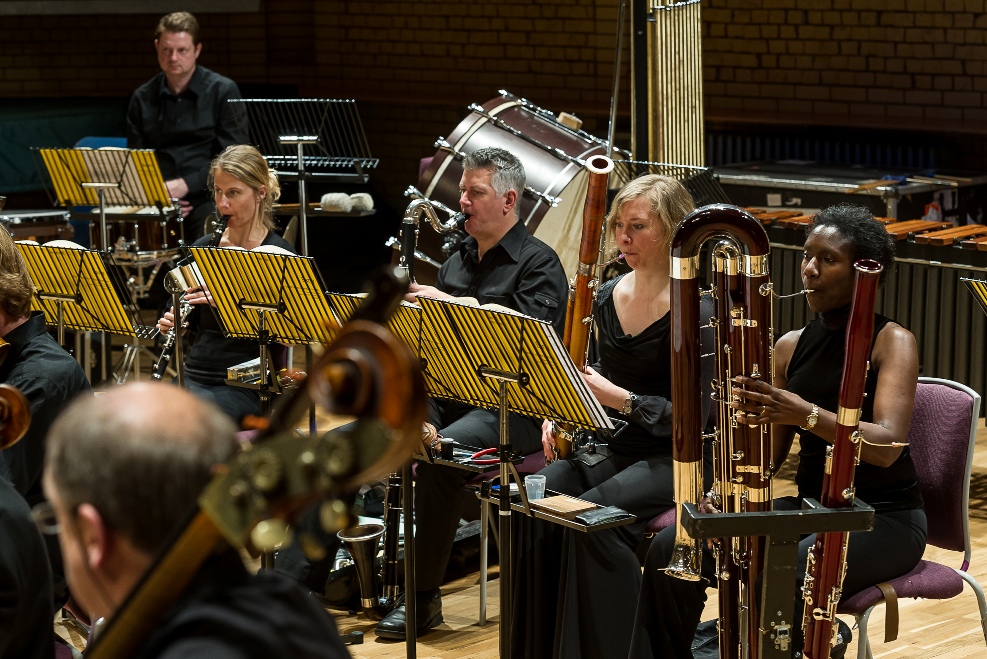 Each of Anderson's seven short movements crams a musical picture of evolution into a few teeming minutes. He's almost too generous with his ideas, though as Mark O'Brien's clarinet shrilled above a wheeling mass of sound, or the whole ensemble chanted a melody in iridescent close-harmony, Anderson's debt to Messiaen can rarely have been repaid with such plentiful interest.
The evening had begun with Gunther Schuller's Games, programmed as Knussen's homage to his late mentor, and conducted with a transparency and verve that allowed every stratospheric violin-slide and barely-there Mahler reference to fall easily and elegantly into place. The flutter-tongued flute and quietly-chiming celesta of Hans Abrahamsen's impressionistic rendering of four of Schoenberg's Piano Pieces Op.19 delighted Knussen so much that he repeated them there and then.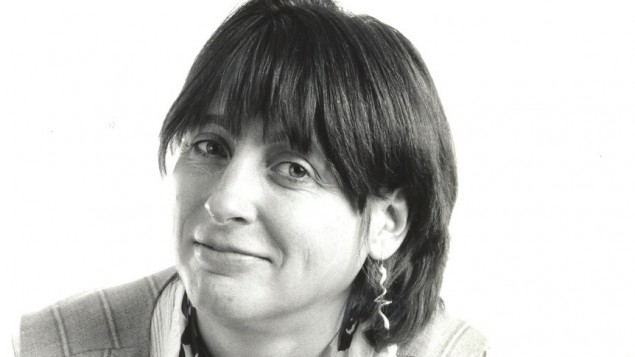 But a BCMG concert without a premiere is unthinkable, and Knussen made surely the best possible case for Melinda Maxwell's Fractures: Monk Unpacked (Maxwell pictured right by Brian Voce). The title alludes to Thelonious Monk and the healing of broken bone. Beginning with a plangent, angular bass solo – eloquently played by John Tattersdill – the end of the piece finds that same theme encased in a cool woodwind chorale. In between, deep blues-inflected chords and low lying marimba figures are intercut with percussion outbursts, horn solos both songful and stentorian, and earnest contrapuntal dialogue between clarinet and oboe.
Maxwell herself was the oboist, rising from the ensemble at the end of the performance to acknowledge the applause. And she returned to the platform for Stravinsky's Renard and the encore, Ragtime. Having dedicated the performance to the memory of Robert Craft, Knussen ripped through the opening March, detonating explosive drumrolls and taking his four singers – Colin Campbell (with a nice line in nasal falsetto), Charles Gibbs, Andrew Mackenzie-Wicks and Tom Raskin – to the limits of what's possible with Stravinsky's tongue-twisting libretto. Chris Bradley's cimbalom gave everything a suitably pungent farmyard tang, and Knussen went at the final sequence with a raw energy that hammered home what Stravinsky grasped better than any other composer in tonight's concert – the elemental power of rhythm. The old fox still sounds bracingly new.
Knussen gives his musicians what they need and then lets them play
rating
Share this article