Reissue CDs Weekly: Laraaji |

reviews, news & interviews
Reissue CDs Weekly: Laraaji
Reissue CDs Weekly: Laraaji
Whether ambient, New Age or neither, 1980's 'Day of Radiance' sounds beautiful
Laraaji at New York's Central Park, circa 1980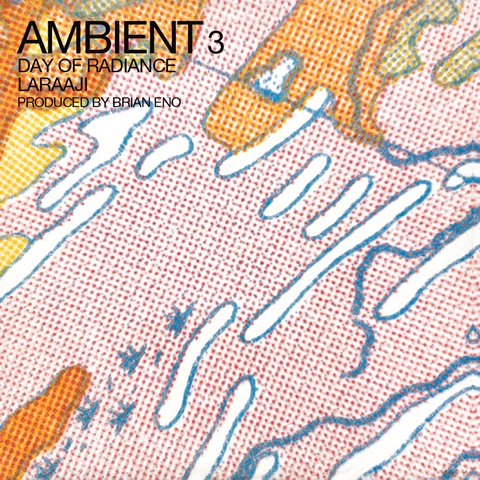 Laraaji: Ambient 3 – Day of Radiance
"If you are OK with this as being an 'ambient' record, then I am OK with it too," says Laraaji in the booklet accompanying this new reissue of his first album, 1980's Day of Radiance. He goes on to explain that back then he described his music as "'beautiful' or 'ethereal' or 'celestial'." As for being defined as New Age, he declares: "I have always accepted it. It was a term that was very alive at the time I began exploring this direction." Minimalism is another genre which Day of Radiance could slot into quite comfortably. Pinning down exactly what Laraaji had done is still problematic.
If the album had been released without the word ambient prefixing its title and minus the sleeve credit "Produced by Brian Eno", Ambient 3 – Day of Radiance would probably now be thought of as a New Age curio and rarity, to be filed beside albums by, say, Steven Halpern. Instead, it came between 1980's Ambient 2 (Harold Budd and Brian Eno's The Plateaux of Mirror) and 1982's Ambient 3 (Eno's On Land). The first of the series was Eno's Ambient 1 – Music for Airports, released in 1978. Ambient it was then for Laraaji.
Day of Radiance was the only Eno-related album made by Laraaji. He has gone on to make around 29 more. Most are self-released and around a quarter are collaborations. He is still active and might not have been so prolific without the Eno connection. In the interview, he offers a simple "Yes" in response to the comment "Eno really helped put you on the map." Eno may have been claiming or labelling ambient as a genre, but after he moved on, Laraaji continued his pursuit of a music that was as beautiful, celestial or ethereal as possible.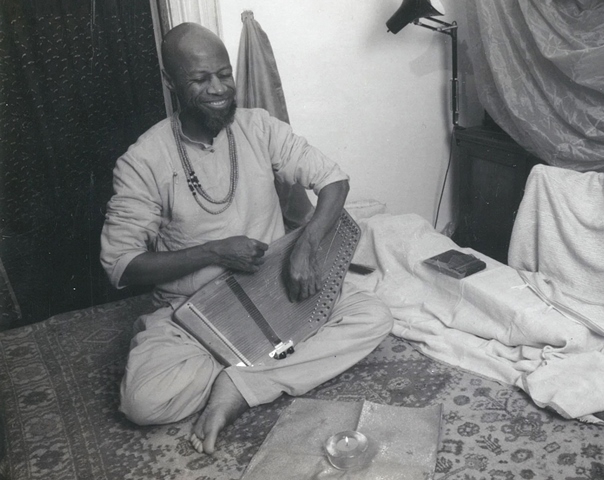 The first adjective is the operative with Day of Radiance. It truly is beautiful. There are five tracks: "The Dance", which was split into three parts on side one of the original album; and "Mediation", which was split into two on side two. Laraaji's instrument is the zither. The un-damped strings are stuck with hammers, so individual tonal chimes bleed into one another, creating an ever-shimmering cloud of sound. There is a kinship with, as Laraaji notes, Balinese and Javanese gamelan as well Irish-Celtic hammered dulcimer music. There are also clear resonances of the Finnish kantele, the Estonian kanele and related instruments like Japan's koto, as well as the circular compositions of Philip Glass. The gorgeous Day of Radiance actually could be the aural equivalent to the music of the spheres.
Laraaji himself has more Earth-bound origins. He was born Edward Larry Gordon in 1943 (Larry G leads to Laraaji), grew up in New Jersey and studied music at Washington DC's Howard University in the early Sixties. His main instrument was piano. In 1966, he began working as a stand-up comedian in New York's Greenwich Village. There, he came across bluegrass musicians playing the autoharp. His interest in it led him to reverse engineer the instrument by removing the chord dampers to make it into a zither. Finding out about hammered dulcimer player Dorothy Carter inspired him to try the same playing technique with both his modified autoharp and the zither.
While playing New York's Washington Square Park, he recalls being told his music sounded like Fripp & Eno, whose 1975 album Evening Star has a familial relationship with Laraaji's sound world. Yet he had heard of neither, and had evolved his path on his own. Then, coincidentally and in the same place, a passing Eno left a note saying: "Kindly excuse this impromptu piece of message, I was wondering if you would be interested in talking about participating in a recording project I am doing?" Larajji had not seen anyone leaving it, as he plays with his eyes closed.
The result was Day of Radiance. Disappointingly, this inspiring album is listed on Amazon with the artist credit as Brian Eno. Despite this regrettable blunder, Laraaji's dazzling creation has to be heard.
Next week: the previously unreleased second album by Levitation
Individual tonal chimes bleed into one another, creating an ever-shimmering cloud of sound
Share this article