Edinburgh Fringe 2015: Tom Allen/ Sarah Callaghan/ BEASTS |

reviews, news & interviews
Edinburgh Fringe 2015: Tom Allen/ Sarah Callaghan/ BEASTS
Edinburgh Fringe 2015: Tom Allen/ Sarah Callaghan/ BEASTS
The world's biggest and best arts festival continues...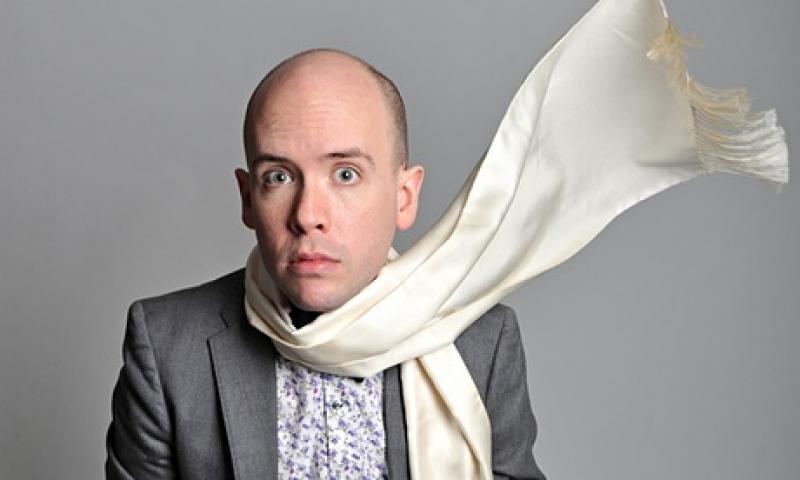 Tom Allen talks about his foibles and neuroses
Tom Allen, The Stand ★★★★
Tom Allen tells us Both Worlds is about being gay, watching daytime TV, doing the gardening and his "crushing sense of wasting his life". But this is no misery comedy, far from it, as Allen gives us an hour of sparkling wit, much of it aimed at himself, while slinging a few piercing arrows at deserving targets.
He addresses his neuroses, recounting the time as a child he stood on the edge of the swimming pool but didn't dare dive in – a good metaphor for a life lived as an observer rather than participant. He didn't fit in at his south London school, he says, and in an emo moment imagined himself as Cathy on the moors, but in actuality he was just "Tom on a bus to Orpington". Now, finding himself single, he's tired of friends saying there is "the one" out there for all of us, but who would put up with him and all his foibles – he doesn't want to end up with an idiot after all.
The X Factor is an easy subject to spoof but Allen has some decent jokes about the predictability of its contestants' sob stories, while Question Time is a rare beast in a comedy set. He neatly makes fun of comics who appear on it, alongside real clowns such as Nigel Farage.
Allen ends by pulling together the many threads of the show, and with a little homily. The political points are subtly made, and this is a thoroughly enjoyable hour.
Until 30 August
Sarah Callaghan, Pleasance Courtyard ★★★
London newcomer Sarah Callaghan spends a lot of time in her bedroom, she tells us. Just three metres by five and lying under the Heathrow flight path in Uxbridge, it's hardly glamorous – even less so considering the broken curtain rail that adorns it.
She is recreating that room on stage so she can tell us about her life, and she draws a vivid picture; at 24 she's one of the few who's not married or has a baby, and she happily mocks their limited ambitions – but then, she's the one with the broken curtain rail...
Callaghan has some neat one-liners (as well as groaningly good puns) but the construct of this debut hour is often too obvious in a show entitled Elephant (as in, elephant in the room). That said, she has great stage presence and we'll be seeing a lot more of her in the future.
Until 30 August
BEASTS, Pleasance Courtyard ★★★★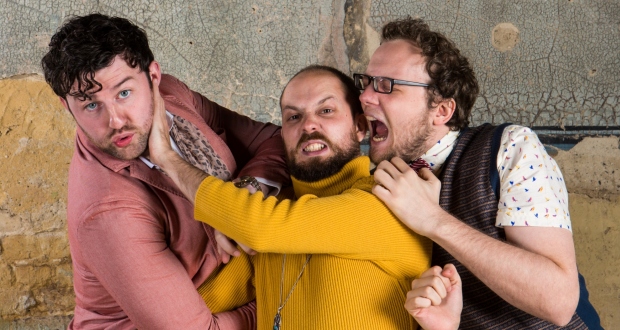 The sketch trio – Ciarán Dowd, James McNicholas and Owen Roberts – are making a DVD for the Hollywood producer who has failed to come along for the show, and of course things go horribly wrong. These three play nicely off each other, with Roberts imagining himself in control of the anarchic McNicholas and the man-child Dowd.
Kung-fu with baguettes, naked chefs and gay pirates are involved in a series of sketches that form a (sort of) narrative whole. I particularly enjoyed their restaurant sketches, which involved taking an everyday phrase and turning it into a piece of performance art, and a superlative Last Supper joke in which Judas is on a detox.
The threesome diagree about how to give the show a big finish, and somehow what transpires is a hilarious mash-up of Les Misérables, Moby Dick and Free Willy. Directed by Tom Parry of sketch troupe Pappy's, this is good-natured, sweaty and manic fun.
Until 31 August
In an emo moment Allen imagined himself as Cathy on the moors
Explore topics
Share this article