Reissue CDs Weekly: Dust on the Nettles |

reviews, news & interviews
Reissue CDs Weekly: Dust on the Nettles
Reissue CDs Weekly: Dust on the Nettles
Splendid box set documenting the nexus of British folk and psychedelia
Comus: reliably and terrifyingly pagan on 'Dust on the Nettles'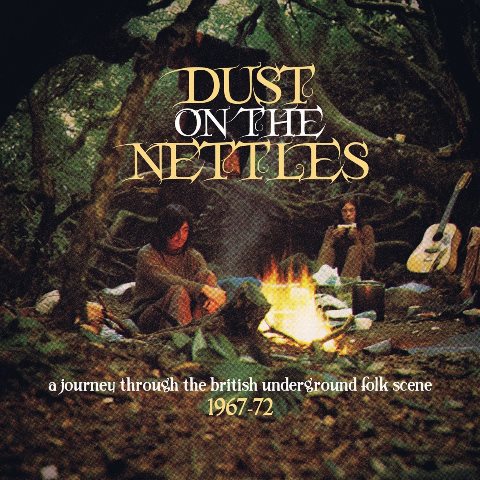 Various Artists: Dust on the Nettles – A Journey Through the British Underground Folk Scene 1967–72
It's one of the most significant musical rediscoveries of recent years and, on its own, makes Dust on the Nettles indispensible. "The Seagulls Scream" by Christine Quayle is track 10 on the first disc of this box set of psychedelically inclined British folk or folk-inspired music. Quayle intones desolately of "a human in bed [who] is singing his prayers in his head, his mind is dead." Eleswhere in the disconsolate lyric, a child asks his mother for love but "beneath his skin, his body is fighting to win but hope is thin". Her only accompaniments are a distant, echoey, barely strummed acoustic guitar, the sounds of waves on a beach and seagulls crying.
As an intense musical evocation of despair, "The Seagulls Scream" is on the same level as the most desiccated moments of Ed Askew's debut album from 1968, Sibylle Baier's early Seventies recordings, Big Star's "Holocaust" and Joy Division's "Decades".
Until now, "The Seagulls Scream" was deeply obscure. Surprisingly, the track has barely any internet presence. Quayle, 17 when she recorded it, had been brought to a studio to tape a contribution for the 1970 compilation album Sounds Like West Cornwall. Though the song became her only solo recording, she was busy and precocious.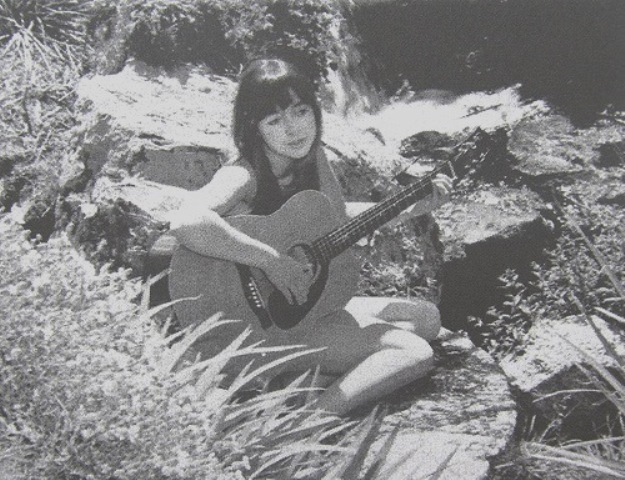 Living with her family in Zennor, Cornwall, Quayle ran the local Mermaid Folk Club – described in its flyers as a "Way Out Club" – in 1968. For some of her solo live shows, she played as Chrissie, though Sounds Like West Cornwall credited her as Christine Quayle. She turned up as Chrissy Quayle in the Cornish, but London-based, folk rock band Daylight, who made one album, issued in 1971. Earlier, she was briefly in the unrecorded Temple Creatures alongside former Incredible String Band co-founder Clive Palmer. She also contributed vocals to the Spirit of Love album by another of Palmer's bands, C.O.B. After Daylight folded, she returned to Cornwall, worked in theatre and with a rock 'n' roll revival band, but later attracted some attention in the late Seventies/early Eighties with Metro Glider. Nowadays, she lives in Andalucía and plays with Celtic-Latin duo Masque. The picture of her here (left) is the only one known from the period of recording "The Seagulls Scream".
Although everything collected on Dust on the Nettles is top drawer, Quayle's existential masterpiece is the standout. The three-disc clamshell box set is a companion piece to last year's Love, Poetry and Revolution, which billed itself as "A Journey Through the British Psychedelic and Underground Scenes". Dust on the Nettles, billed as "A Journey Through the British Underground Folk Scene 1967–72", is similarly no frills, with each disc in a card sleeve. There is a very tightly designed CD-sized booklet, with pithy track-by-track annotation in tiny print. In close to four hours, 63 tracks are heard.
The stated mission is to demonstrate and soundtrack folk taking on psychedelia and, in turn, show how musical voyagers drew from folk. In essence, this new release goes further into what was introduced on discs three and four of the pioneering 2005 box set Anthems in Eden (there are track duplications). A few tracks sit uncomfortably with the whole (baroque singer-songwriter Duncan Browne, the blues-based Kevin Coyne and the rocky Gerald Moore), but this diligently represents the many, disparate facets of folk in its turned-on state, what passed for folk or drew from folk, and is a more even listen overall than Love, Poetry and Revolution.
Naturally, The Incredible String Band feature, as do Fairport Convention (both with alternate versions of familiar songs that were issued in the Sixties). Some Fairport offshoots like Steeleye Span and the fantastic Trader Horne (pictured above right, with ex-Fairport Convention singer Judy Dyble on the left) are also collected. The set opens with The Pentangle. Among the better known names are Joan Armatrading (with the spine-tingling "Visionary Mountains"), Anne Briggs, Vashti Bunyan, Shelagh McDonald, Bill Fay, Principal Edwards Magic Theatre, Bridget St. John, Mick Softly, Trees and Tyrannosaurus Rex
Of the lesser-knowns, cults and barely knowns, Comus, with the rare single-only track "Winter is a Coloured Bird", are reliably and terrifyingly pagan. Country Sun's "The Colour is Blue", originally issued on John Peel's Dandelion label, is shimmeringly beautiful. "Wizard Shop", by The Sun Also Rises, sounds exactly and uncannily like The Incredible String Band. From Plymouth, Frozen Tear's "You Know What Has to be", from a 99-edition 1969 single, is the otherworldly definition of psychedelic folk.
At £20, Dust on the Nettles – A Journey Through the British Underground Folk Scene 1967–72 is a steal. Don't think twice, just get it.
'The Seagulls Scream' by Christine Quayle is one of the most significant musical rediscoveries of recent years
Explore topics
Share this article