Fatoumata Diawara and Roberto Fonseca, Barbican |

reviews, news & interviews
Fatoumata Diawara and Roberto Fonseca, Barbican
Fatoumata Diawara and Roberto Fonseca, Barbican
The musical traditions of Cuba and Mali leave a capacity crowd in raptures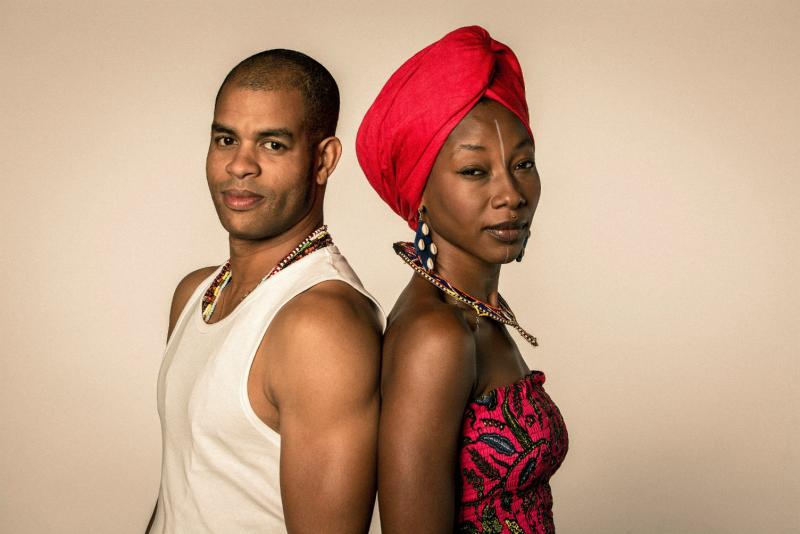 Fonseca and Diawara: inseparable
Though they're separated by thousands of miles, Cuba and Mali share a common musical connection. Right at the heart of Cuban music lie rhythms from sub-saharan African and last night the two traditions were united once again when Havana-born piano virtuoso Roberto Fonseca (of Buena Vista Social Club fame) took the stage with Fatoumata Diawara, a Malian singer and guitarist who is fast becoming a giant of the world music scene.
The pair first met when Fonseca invited Diawara to feature on his 2012 release Yo, in which he explored his own African roots. Since then they seem to have been inseparable, touring extensively, shaking up Womad festival and appearing at Jazz in Marciac, where their debut, At Home, was recorded.
It's a strong release but, as last night's set proved, it's nothing on seeing them live. Theirs was a set full of passion and charisma, a blend of fibrous Malian melodies and intoxicating Afro-Cuban grooves in which astonishing feats of musicianship were commonplace.
The dancing rhythms of "Yemaya" set the tone, as Fonseca's piano raced away and Diawara squared up to the audience, finger wagging, her voice rough-edged and stern. Next came "Sowa", ushered in by a "Superstition" synth groove, and "Connection", which saw Fonseca pounding out octaves, his hand a blur, and launching solos for the rest of the band with bursts of swaggering montuno and muscular, cross-handed piano slides that made the keyboard ripple.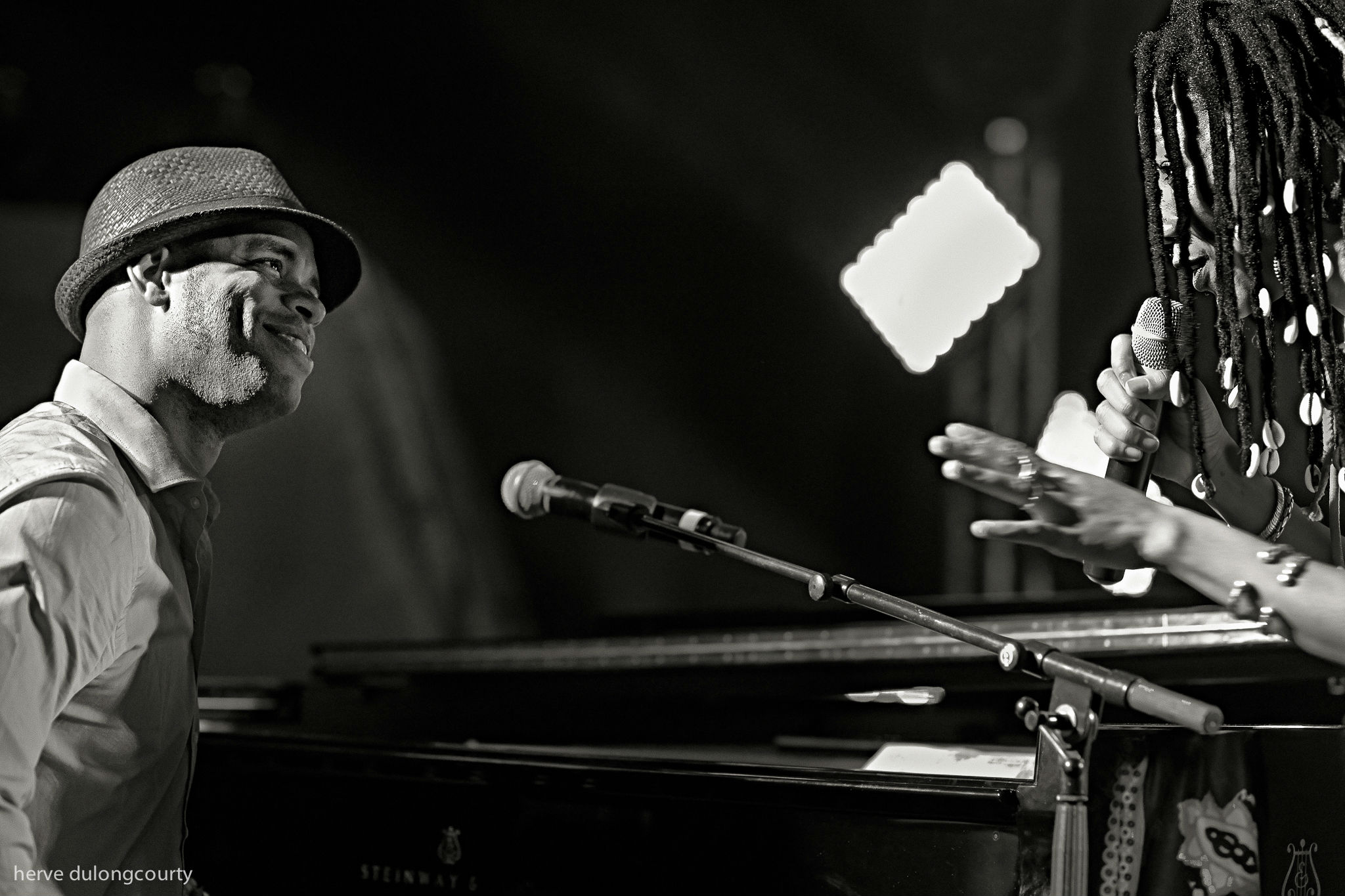 "Clandestin" changed the pace, with the pianist taking a backseat in favour of Drissa Sidibé's kamalen n'goni, a west African lute that sounds like water running over stones. Here and on "Real Family", a duet with Fonseca, Diawara's richly-textured voice was the star. It's a voice full of gravel and grit, that cracks like parched earth as it opens in great yawning stretches, and as the two musicians embraced at the end of the song it had the Barbican crowd cheering themselves hoarse.
So too did "San Miguel", a rhythmically astonishing game of cat and mouse performed by Fonseca and the band's Cuban contingent. Bassist Yandi Martínez and drummer Ramsés Rodríguez played like only Habaneros can, spinning out grooves that were at once impossibly together and light years apart and leaving Fonseca's piano to soar over the top.
The party continued with "Mandela" and "United", as Diawara unwound her headdress, hitching up her skirts and dancing across the stage with a click of shell-adorned braids. Solos from guitarist Sekou Bah and the rest of the band whipped up the crowd still further and the response was one the biggest Barbican receptions I've heard in years. With the whole place on its feet, it took two encores, "Nedbufo" and "Bibisa", the Fonseca track that first brought these musicians together, before the roars subsided.
There was a sense of theatre about an opening set from French-Israeli singer Yaël Naim and her trio too – a new discovery for me but a voice I won't forget. Soft and husky one minute, with a shade of an accent that added to the mystique, and soulful the next, her vocal lines arced through the space like something from The Dark Side of the Moon.
"Dream In My Head", the first tune that saw her really let rip, and "Coward", with it's Bach-y piano lines, sighing cadences and unexpected turns, were both superb. The bubble burst when she departed from her own material and launched a melodramatic rendition of Britney Spears's "Toxic", but for the most part she had the audience transfixed.
As we filed out though, all of the talk was about Fonseca and Diawara and you can understand why. If they keep this up we may well be talking about them for years to come.
Diawara's richly-textured voice was the star, full of gravel and grit, with cracks like parched earth as it opens in great yawning stretches
rating
Explore topics
Share this article