CD: Marc Almond - The Velvet Trail |

reviews, news & interviews
CD: Marc Almond - The Velvet Trail
CD: Marc Almond - The Velvet Trail
Marc Almond and LA songsmith very nearly create gold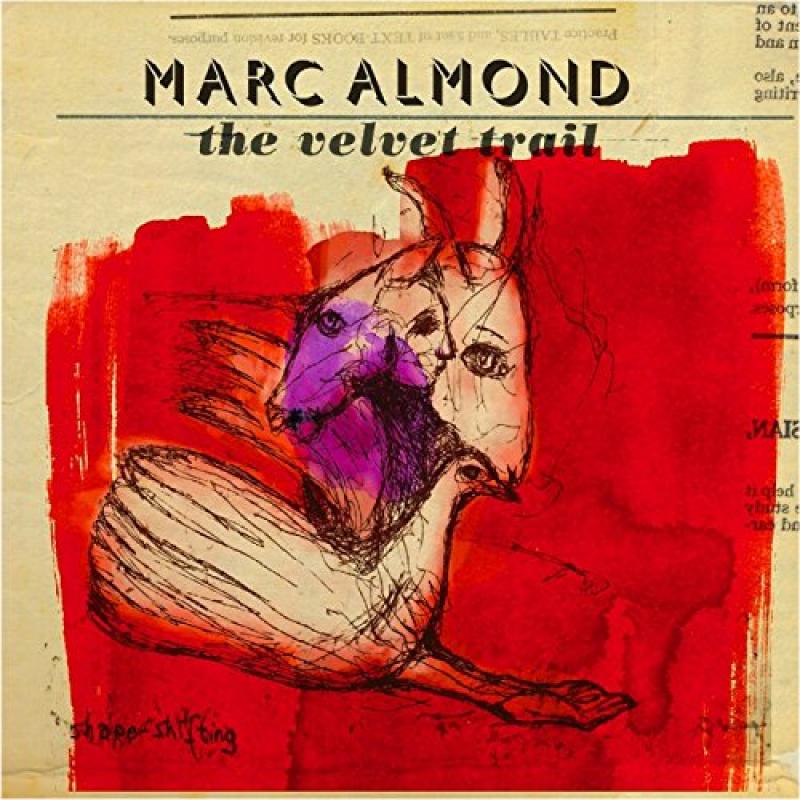 A painterly imagination colours the Velvet Trail
Chris Braide is at the heart of the LA songwriting machine, knocking up tungsten-plated radio candy with Britney, Beyoncé, Sia and the like. A Cheshire lad transported to Hollywood (he also wrote the music for Baz Luhrmann's The Great Gatsby), he's long been a fan of Marc Almond. The Velvet Trail is built on that.
Almond, is, of course, the iconic torch singer whose career with Soft Cell gave us some of the most marvellously on-point pop ever, and whose solo career has careened from a chart-topping hit with Gene Pitney in the late Eighties to an exploration of Russian folk songs. In 2010, he hinted he'd be releasing no more original, personally penned material, so Braide's involvement is ostensibly a boon.
The pair work well together. Apparently, they didn't meet until the project was completed, but Braide would send arrangements which Almond would compose to. The results showcase Almond in fine voice and lyrical form, whether, as ever, eulogising the hedonic lifestyle on "Pleasure's Wherever You Are" ("With dragon boys and geisha girls in twilight zones or secret worlds") or drawing delicious allegorical drama from the legends of the Minotaur and of Icarus. It's clear the duo are having a ball.
The problem is that, while the songs really do have legs, the production is horrible. In places it's anaemic and under-produced, as if designed for ear buds rather than opulent systems, while in others it just has an unlikeable plasticity that speaks badly of the hands-off, transatlantic songwriting method. There are exceptions – "Scar" uses an M.O.R. setting effectively – but most of their good ideas have somehow floundered on a lack of human warmth. There's an absence of ballsy production or, indeed, any consistently displayed ability to take advantage of their winning formula. Even a duet with Beth Orton which, again, has real chops on paper, flops into ersatz cheesiness.
It's easy to hear the quality and potential of these songs.This could have been a fine addition to the Almond canon. Perhaps the songs will blossom in the live environment, from the heady balladic title track to the catchy "Demon Lover". But on record they're stifled by production that's midway between FM radio slick and android clinical.
Overleaf: listen to "Scar"
Most of their good ideas have somehow floundered on a lack of human warmth
rating
Share this article