Reissue CDs Weekly: Tav Falco |

reviews, news & interviews
Reissue CDs Weekly: Tav Falco
Reissue CDs Weekly: Tav Falco
Four decades of fun from the king of wreckabilly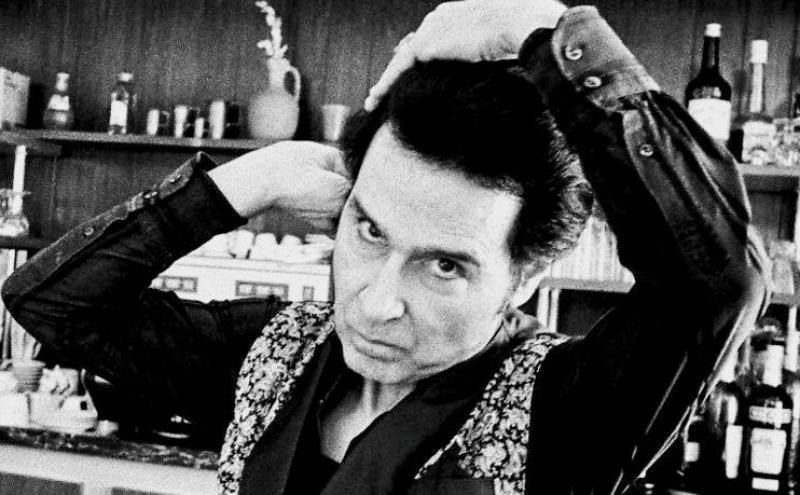 Not Steven Van Zandt but great American maverick Tav Falco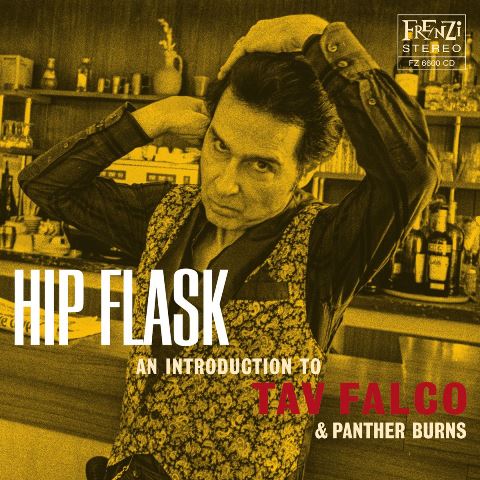 Tav Falco & Panther Burns: Hip Flask – An Introduction to Tav Falco & Panther Burns
Start with track three. "Bourgeois Blues" is a one-take, six-minute grind through the Leadbelly song, which also draws on Johnny Burnette and the Rock 'n' Roll Trio's "The Train Kept-a-Rollin'". The words of Allen Ginsberg's Howl are underpinned by base-level rockabilly. When a guitar solo comes, it's as unhinged as that of The Velvet Underground's "I Heard Her Call my Name". Aptly, Tav Falco dubbed his music "wreckabilly".
"Bourgeois Blues" was first heard on Behind the Magnolia Curtain, 1981's classic Panther Burns album – the first chance record buyers had to consider Falco's particular take on America, its music and culture. Since that debut release, Falco has never stopped. His most recent album, Command Performance, was issued last year.
Hip Flask – An Introduction to Tav Falco & Panther Burns is a handy 19-track overview tracing Falco's four-decade path through the America's artistic nether regions. Beyond rockabilly, his fascinations include his home-town Memphis, carnivals and their sideshows, Latin-American influences on America, the French side of New Orleans, blues and surf music, and their iconography. And sex. On "Ditch Digging", he proposes a dance craze involving shovels and excavation. "You got to stay loose now, so you can dig all night," he sings. "We're going to dig so deep we dig a hole in the floor".
Fellow travellers in the ever-changing cast of Panther Burns have included the eccentric ex-Big Star member Alex Chilton, nutty Memphis producer Jim Dickinson and future Nick Cave associate Jim Sclavunos. Early on, Panther Burns were billed alongside The Cramps and The Gun Club, two contemporary bands with similarly kaleidoscopic takes on America's music. The suave Falco was not aiming at the mainstream.
Falco and his Panther Burns began as something more art project than band though. In his entertaining liner notes, Falco recalls his first appearance on stage. As support to Dickinson's band in 1979, he decided a symbolic gesture was needed. An on-stage TV relayed live imagery filmed in black and white video by the nine-year-old son of photographer William Eggleston. After "Bourgeois Blues", in front of this ghostly vision of himself, Falco began blowing on a police whistle and took a chainsaw to his guitar.
No album could have the impact of that debut, but Hip Flask is packed with treasures. From the affecting "Ballad of the Rue de la Lune" to the Stax-inflected strut of "My Mind Was Messed up at the Time", the compilation does what was no doubt intended: it paints Falco as a great American maverick whose body of work stands proud against that of both his contemporaries and others – including The Fall – who subsequently mined these particular seams.
But what screams loudest is a sense of fun. Tav Falco obviously takes what he does seriously, but he is no po-faced merchant of pomposity. May he have many more decades at the coalface of cultural mutation.