Best of 2014: Gigs |

reviews, news & interviews
Best of 2014: Gigs
Best of 2014: Gigs
Tour veterans, comebacks and stars on the rise: we share the year's musical highs
Kate Bush 2014: time to get that light from under the bushel
From the clubs of Berlin to the pubs of Birmingham, via Somerset and New York, our new music writers select their most memorable gigs of 2014.
Drenge, Hare & Hounds, Birmingham, February
In February, teenage drum and guitar two-piece Drenge were basking in the unexpected media glare caused by Tom Watson MP. They were also touring their self-titled debut album of high-octane rock 'n' roll, and those curious enough to see them in a room above a pub in South Birmingham were treated to a spectacle of raw music and snotty attitude. Fiery tunes like "Gun Crazy", "I Wanna Break You In Half" and "Dogmeat" immediately had the younger elements in audience throwing themselves around. The politicos meanwhile nervously shuffled towards the back of the room. In short, it was that kind of gig that you always hope that young men with guitars can pull-off – loud, lairy and full of spirit. Guy Oddy
Watch Drenge playing "Bloodsports" on Later.. with Jools Holland
The Men They Couldn't Hang, Shepherds Bush Empire, April
The Men They Couldn't Hang celebrated their 30th anniversary with a raucous party at the Shepherds Bush Empire. The old songs, sung by the gravel-voiced Stefan Cush and the more minstrelly Phil "Swill" Odgers, rang out loud and true, topped and tailed by Paul Simmonds' skirling mandolin. Loyal fans turned up to cheer, chant and remember (and, for the braver ones, mosh), while sundry old band members cameoed on a heaving stage. The energy and fire undiminished by time and a cruel lack of lucky breaks, they followed up with The Defiant, a spirited new album in the best tradition of their work as younger Men. Jasper Rees
Supersonic Festival, Birmingham, May
The Supersonic Festival is Birmingham's annual celebration of all things noisy and non-mainstream. In 2014, this meant plenty of doomy, sludge rock, electronic strangeness, weird and wonderful films and Bill Drummond recreating his "the17" art happening. Musical highlights included turns from Evil Blizzard, Agathe Max, Matmos, Sly and the Family Drone and Sleaford Mods. However, it was headliners Swans who really raised the roof. Not everything went to plan and they managed to blow all the fuses in the venue just a few minutes into their set. But the band took this in their stride though and once everything was back on track, feral blues and pagan trance music built up into frenzied cacophonies fuelled by raw power, sonic battery and band leader Michael Gira stalking the stage like a demented preacher. It was a monumental and magical experience that demanded and got a palpable response from the audience. Guy Oddy
Watch The Swans' performance at Le Guess Who Festival, Utrecht
Robert Plant / Kasabian, Glastonbury, June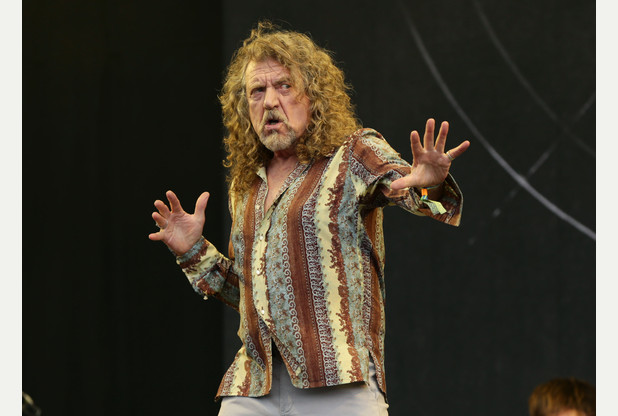 Summer was a wonderful haze of festivals, some more memorable for their hedonism and conviviality than their music, while spring and autumnal gigs also came thick and fast. They made me pleased I do this job. Once I force my lazy arse off the sofa and into the night, it's always a pleasure. 2014 wasn't a benchmark year but there was still, as ever, much fun to be had. Mine ran the gamut from stadium extravaganzas by Beyoncé and Lady Gaga to a riveting night with The Strypes back in February, from a spectacular prog-electronic explosion courtesy of the Radiophonic Workshop at Chichester University to the intimate loveliness of Nick Mulvey's performances. And then there was Robert Plant's extraordinary turn at Glastonbury (pictured above), Led Zep and global roots jammed together hard as deluge turned to sunshine on a Saturday afternoon. This was my joint top gig of the year. The other, both at Glastonbury and in the Brighton Centre, was Kasabian. I've been known to support this lot through wilful obtuseness, because London media hipsters hate them, but my current endorsement is simply down to the way they muster a brilliant show every time, combining inclusive, spirited communality with rock, rave, memorable songs and sheer, dynamic contagiousness. Thomas H Green
Vahdat Sisters, WOMAD, July
I vividly recall traipsing through the picnic blankets and tripping over toddlers in the bright sunshine, rushing to reach the BBC Radio 3 tent at WOMAD to see the Vahdat sisters. Having never heard of them before it was intuition and a burst of female solidarity that urged me to see these two extraordinary women, banned from performing in their home country but rebelliously continuing to do so. Their voices still ring in my head if I seek them for confirmation that the deepest beauty is still alive and audible. Within moments of their performance my heart and bones seemed to be softer. When a voice manages to express emotions that have no descriptor tears are the only option for the listener and mine were continuous. Marjan and Mahsan accompanied their compositions with light beats of the Daf (Middle Eastern Drum), as they sat side by side in black, singing texts by Hafez and other mystic poets; songs of freedom and justice. It took a few hours to recover full speech. Heidi Goldsmith
Kate Bush, Hammersmith Apollo, August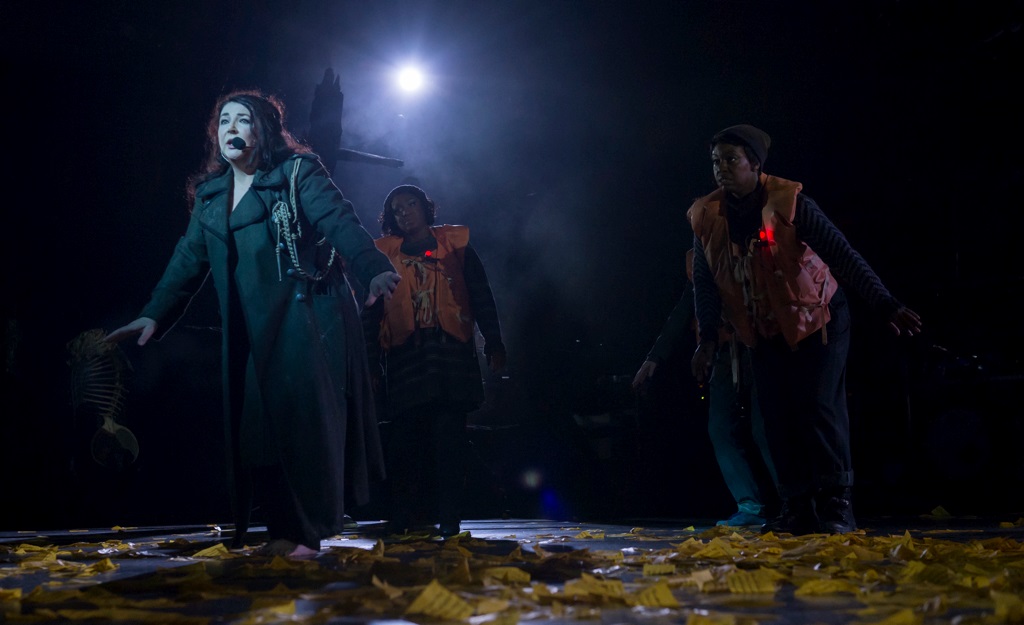 Remember how the opening night of Kate Bush's comeback concerts was received like the Second Coming in some quarters? After all that hype, when I went on the first Friday my mood was sceptical. A few songs in, though, and all became clear. Bush had wisely chosen not to compete with the helium-voiced, wide-eyed girl who'd sung "Wuthering Heights" all those years ago. Indeed she hardly played any hits at all; offering instead three hours of progressive rock and musical theatre that went far beyond mere nostalgia. These may not have been quite concerts of the decade, but that night was certainly my most memorable gig of the year. Russ Coffey
Mulatu Astatke, Royal Festival Hall, September
Mulatu did the slightly sinister lounge-lizard music led by his vibraphone and percussion-playing that he is best known for, but the show was much more, with disciplined, great improvising brass and piano sidemen, and lots of original material. This was "jazz from another planet" with some classical(ish) arrangements, then raw African drums, with a couple of rap guest slots from the likes of Afrikan Boy to shake up the dynamic. The veteran Ethiopian star only gets better with age and the band was funkier than a giraffe on ketamine. Peter Culshaw
Watch Mulatu Astake and band play "Azmari"


Foo Fighters at the Invictus Games, Olympic Park, September
The ceremony closing this year's Invictus Games, celebrating soldiers wounded in action, was addressed by Prince Harry; and then there was the rock royalty, Dave Grohl and the Foo Fighters. Their set was a classic Grohl blast of energy and humour, but what made the atmosphere special was the sensitivity to context, not something all rockers are known for: the band had selected songs from their catalogue which best reflected the spirit of commitment, resolution and endurance that the games were celebrating. The lyrics to "Walk", including the line "I'm learning to walk again", may have been literally applicable to some of the contestants, and the song's message of survival and hope certainly resounded. Even the songs that are about love in some form ("All My Life", "Arlandria", "Best of You") are often life-affirming and encourage a new start, which is, in the context of these games, a welcome message. They brought the house down. Matthew Wright


The Early Years / Younghusband / Spectres, 100 Club, October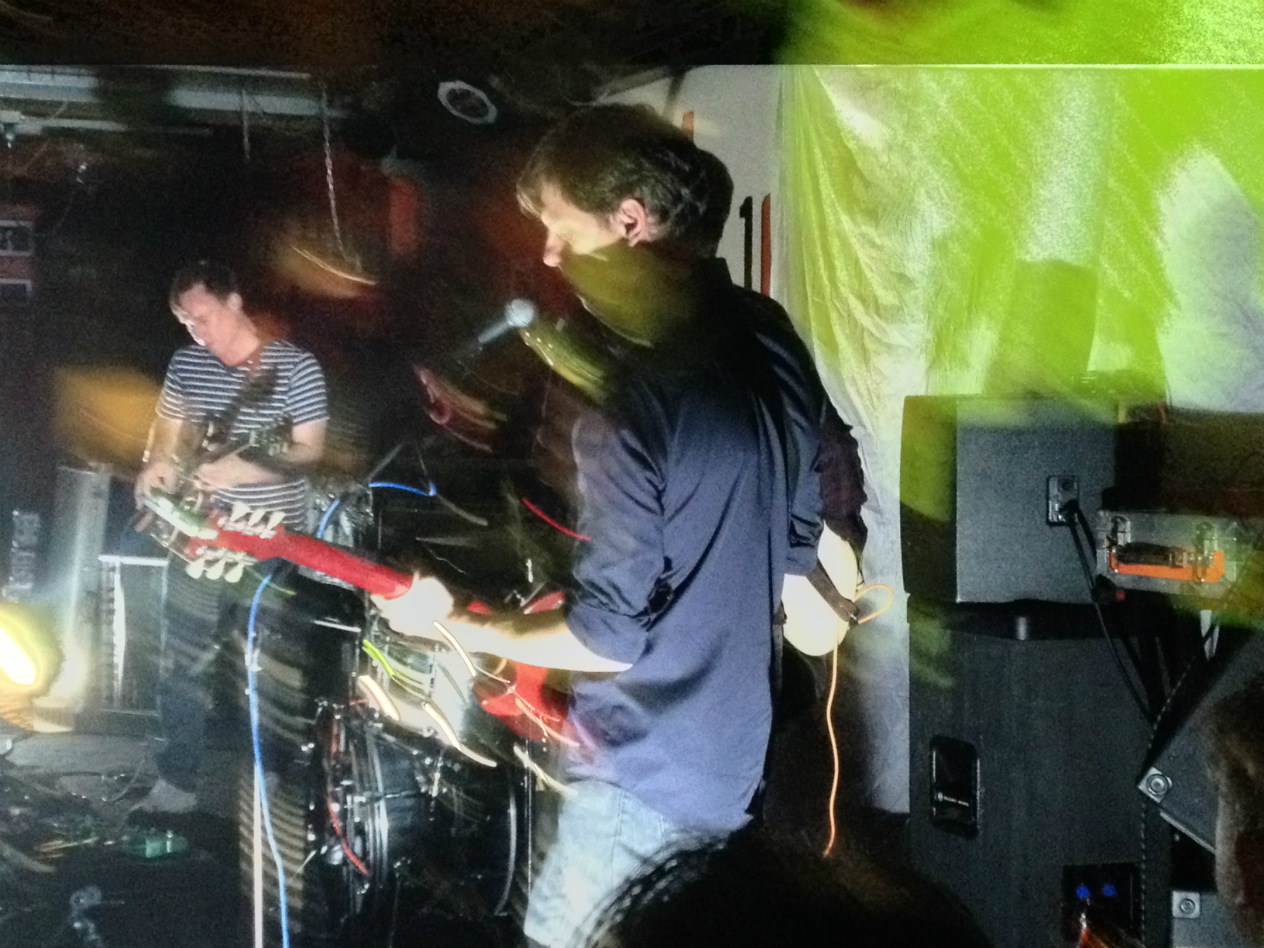 With the reformation of Slowdive and Ride, you might be forgiven for thinking there's a shoegazing renaissance happening. There's not. The fact is it never went away. Record label and club night Sonic Cathedral celebrated a decade's hard graft celebrating itself at the 100 Club in November and showed what happens when you stick to your guns and keep your head down. With bright new hopes Spectres kicking off proceedings by teasing tremulous beauty from ever-shifting chaos, Younghusband followed with a set of beautifully off-kilter glacial pop. Then it was the turn of The Early Years (pictured left), urgent, vital, magnificent – and playing their first London gig in years. It was a night to be celebrated by all. Barney Harsent
Watch The Early Years' set filmed at 100 club
Joe Lovano & Dave Douglas / Charles Lloyd, Barbican, 23 November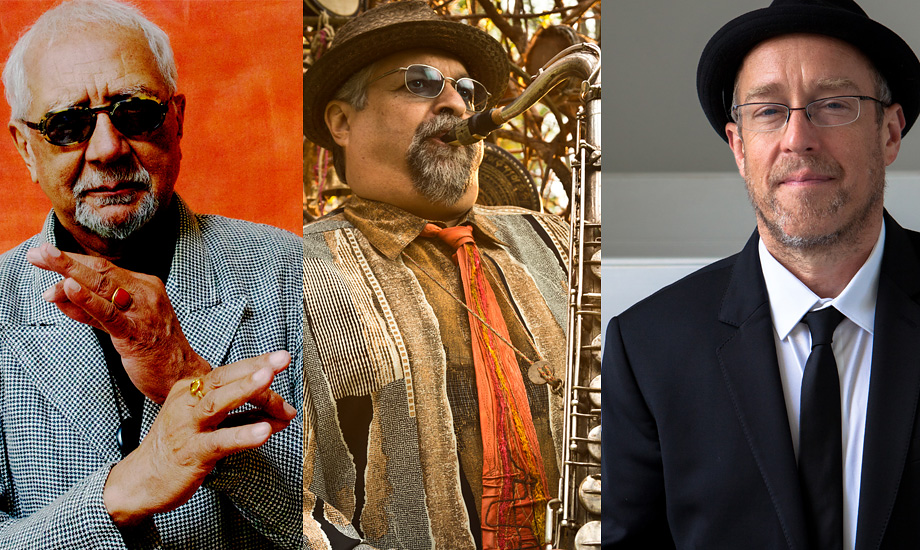 Gig of the year? Just one? Easy. It has to be the finale of the EFG London Jazz Festival, a double bill featuring Joe Lovano and Dave Douglas' Sound Prints and Charles Lloyd's Wild Man Suite. It was flawless, the perfect blend of virtuosity, flair and mind-bending interactive telepathy, and it had me buzzing with adrenaline for hours afterwards. That and John Scofield's Überjam Band at Montreux, of course, in part because of the achingly beautiful lakeside setting but mainly because of the quality of the guitarist's compositions and the economy and good taste with which his quartet played. Oh, and the Pablo Held Trio at this year's Gateshead International Jazz Festival. The young German support act played a series of Held originals but left structure and form up to chance. In the process, they made Bill Frisell's second half set look decidedly average. Perhaps this isn't so easy after all. Thomas Rees
John Grant with the Royal Northern Sinfonia, Royal Festival Hall, November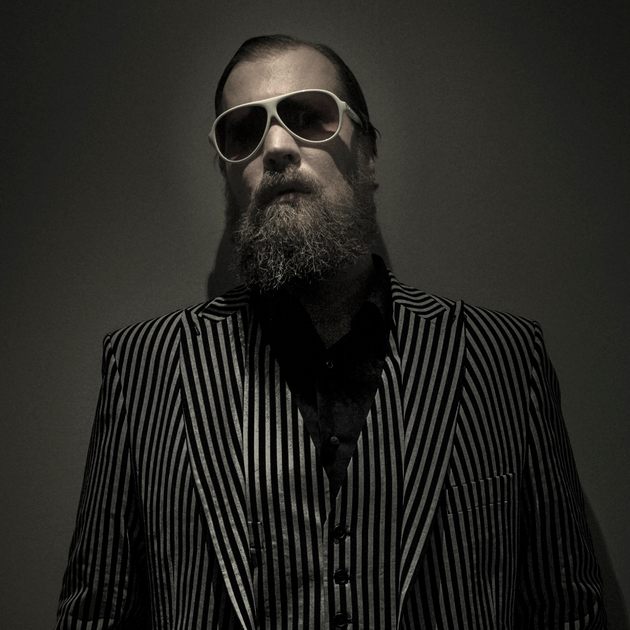 This was the final show Grant (pictured left) played on the back of last year's Pale Green Ghosts, his second solo album. What comes next was trailed, but this was about looking back. It was going to be special: the added orchestral dimension brought drama without swamping the songs – the recast "Queen of Denmark" was heavy-metal powerful. What mattered more than the arrangements or the poignant-yet-funny self-lacerating lyrics was the voice. Drinking goat urine improved it, he quipped. Grant has never sounded more powerful, more sonorous. And the future? New songs performed were the instant classic "Geraldine Page", and the not-quite perfected pair "Global Warming" and "No Tangles". No matter. This was the concert where Grant confirmed he is now one of the greats. Kieron Tyler
Metá Metá, Café Oto, December
Afro-beat pioneer Tony Allen called them "the inventors of the new music scene in Brazil" and this was their first, revelatory gig in London. While they can be intellectual and edgy, they have a molten earthy core with the fiery Jucara Marcal as a great front focus and throw in superbly delivered chunks of punk, Afro-beat, samba and jazz into the mix with irresistible grooves. I loved this year's album, Metal Metal, but live they were a league better and have their own peculiar vision, often fuelled by candomblé deities and rhythms of Bahia in the north-east of the country. Astonishing. Peter Culshaw
Listen to Metá Metá's "Orunmilá"
An Evening with Bob Dylan, Beacon Theater, New York, December
This is not a time or a country for old men. We're all too happy to shove the seniors aside or complain about their croaky voices. But Dylan, a couple of weeks ago, sang with the heart and wisdom of accumulated years. You don't lose your power as a phrase-turner, mood-swinger, or prophet. In the last few years, he's seemed a little absent on stage, as if going through the motions, but at the Beacon Theater on the last night of a 5-day residency earlier this month, he went from strength to strength, in two sets drawn in large part from the recent album Tempest. Dylan is great because he was old before he was young, haunted from the get-go by mortality and full to the brim with sorrow. His strength has lain too in a winning mix of sincerity and irony, sweetness and soul, mannerism and spontaneity. Mark Kidel
ARCA, Berghain, Berlin, December
The Caracas-born, Dalston-based electro wunderkind's Berlin debut was a hot ticket long before demand necessitated an upgrade to Berghain's main room from the more intimate annex of the Kantine next door. This turned out to be a fortuitous move. Now with the club's infamous Funktion-One rig at his disposal, Alejandro Ghersi twisted sheets of free-form electronic noise into gloriously sensual shapes. Highs rang like futuristic church bells while the music's extraordinary low end made your facial hairs vibrate. Meanwhile, Jesse Kanda's freaky, body-dysmorphic visuals loomed over a rapt audience with all the menace of the building's industrial-gothic architecture, and you began to wonder exactly what these guys could get up to if given the run of an IMAX-enabled venue. Paul McGee
Watch ARCA perform at Berghain
Leveret, Cecil Sharp House, December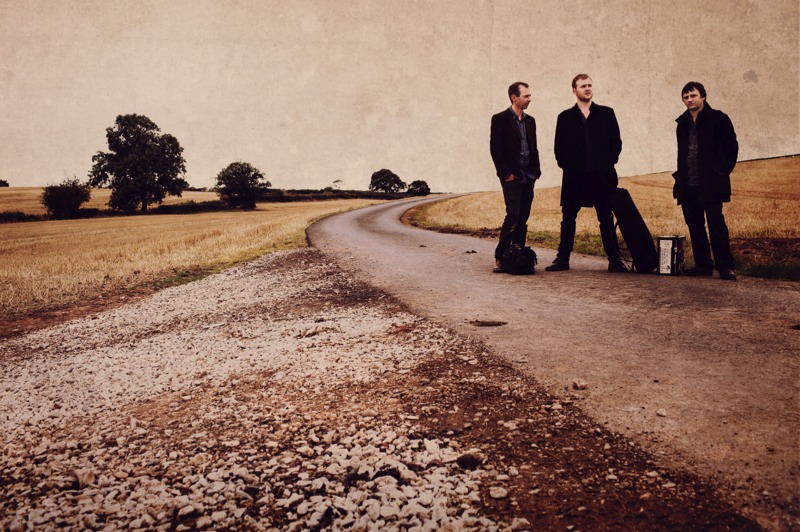 Their debut album isn't even released until February, but when Leveret took their places for an acoustic, microphone-free music-in-the-round performance at Cecil Sharp House in Camden earlier this month, Bellowhead fiddler Sam Sweeney, English concertina player Rob Harbron and accordionist Andy Cutting set about redefining English instrumental music in one fell stroke. The first set raised the fires, the second set burnt the house down, the high point an expansive, radically innovative account of the Abbots Bromley Horn Dance, which took off like some woody Jacobean Hawkwind, the trio probing the music like Spiro do, and elevating it as The Gloaming have done. The album, New Anything, is launched in February. The intimacy and the intensity of this in-the-round experience was unlike anything I'd heard all year; in folk, it's the sound of what's to come. Tim Cumming
Subscribe to theartsdesk.com
Thank you for continuing to read our work on theartsdesk.com. For unlimited access to every article in its entirety, including our archive of more than 10,000 pieces, we're asking for £3.95 per month or £30 per year. We feel it's a very good deal, and hope you do too.
To take an annual subscription now simply click here.
And if you're looking for that extra gift for a friend or family member, why not treat them to a theartsdesk.com gift subscription?