Miloš Karadaglić, 'the guitar player of the people' |

reviews, news & interviews
Miloš Karadaglić, 'the guitar player of the people'
Miloš Karadaglić, 'the guitar player of the people'
How the man from Montenegro put the classical guitar in the spotlight
Tuesday, 25 November 2014
Miloš: 'I like to look good and if I was an economist I would still look the same'
Compared to grand divas, virtuoso pianists or stupendous fiddlers, legends of the classical guitar have been few in number. Once you've ticked off Segovia, Julian Bream and John Williams you're pretty much done with the household names. This isn't to impugn the musical powers of players such as Craig Ogden, Pepe Romero, Sharon Isbin or David Russell, it's more a reflection of the niche nature of the instrument.
If Beethoven or Mozart had written guitar concertos – or Berlioz, an accomplished guitarist – who knows how different it could have been.
Montenegro-born Miloš Karadaglić is doing his best to establish himself as the man who brought the classical guitar back into the international spotlight, and he's not doing a bad job. His first three albums, the latest of them his recording of Joaquin Rodrigo's Concierto de Aranjuez with the LPO under conductor Yannick Nézet-Séguin, have all won critical acclaim and enjoyed healthy sales. His concert dates sell out internationally, thanks to (as an Australian journalist put it) "his ability to straddle both hardcore classical and pop classical camps." He has been able to fill the Royal Albert Hall single-handed, while also revelling in the less formal environments of London's 100 Club or the iTunes Festival at the Roundhouse.
"I think there has been a huge shift in the perception of the guitar in the last couple of years," Miloš reflects, over coffee in his favourite haunt in the King's Road. "We have done an amazing job on popularising the repertoire and making the classical guitar more accessible for everybody, not just for the classical guitar circuit. It's a combination of different things and I'm very grateful to be working with an amazing record company and amazing management, but at the same time it's something that I've wanted all my life. Where I'm in front of people on the stage, that's where I always wanted to be and maybe they sense that. Maybe that's what makes people want to come to the concert and be part of the atmosphere."
At 31, Miloš is a player of seemingly unlimited technical skill, but he also has a knack for talking to audiences in a laid-back and informative way. And he's quite good looking, a fact that his album sleeves have shamelessly exploited. He was even declared Best Dressed Classical Musician of 2014 by Canada's CBC Music, who adjudged him "impossibly suave". He protests that "I like to look good, I like to feel good, and if I was an economist I would still look the same."
Be that as it may, some onlookers find all this too much to take. I found this comment on a classical guitar forum: "I hate everything about Miloš: his pretentious use of his first name only, his repertoire, choice of guitar, and pretty-boy packaging... I know of several players who could wipe the floor with him, but due to a lack of PR, they are not well known."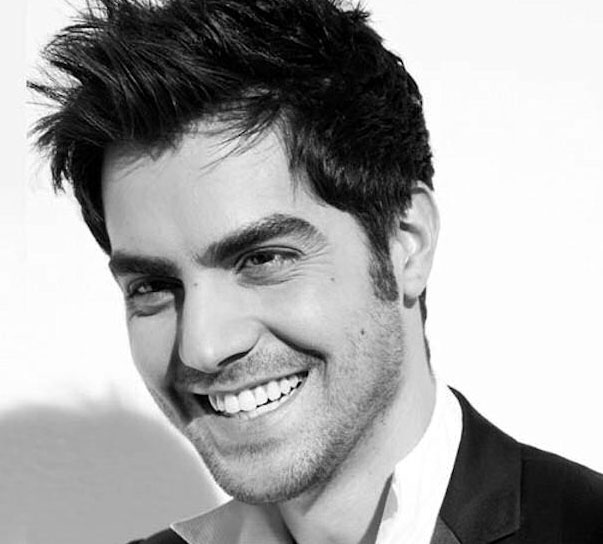 Bummer. What does Miloš think about these people who say he's all hype and hair-and-makeup?
"It's the tall poppy syndrome," he says calmly, "and I am not where I am because I had any more opportunities than anyone else. I am here because I built my opportunities and took my chances to do what I want to do, and I guess I knew what I wanted to be and I wanted to be this guitar player. I wanted to play around the world and have this life and career. And I have to say what I do is really not for everyone, and it's not an accident that for so many years there hasn't been a highly exposed classical guitar player. It's a very very hard instrument.
"What people don't see is that sometimes you have to play a TV show or a radio show in a day of promotion where you are doing 15 interviews. You rush off the street and into a TV studio where you have to play a tremolo piece, and of course that's not going to be as perfect as if you've been practising it for a week for six hours a day just for that one performance. But the damage done by the diva behaviour of me saying 'no I don't want to play this tremolo piece' is far greater than that little difference in the mechanical quality of the performance, which is in any case unimportant. It's just being brave enough to know who you are and what you want. I always wanted to be the guitar player of the people. I need to live in a world that is realistic in order to make the music I have inside me."
In any case, it isn't news to him that there can be violent differences of opinion within the classical guitar sphere.
"I will never forget when I came to London [he took up a scholarship at the Royal Academy of Music when he was 17]. For me John Williams was a hero and could do no wrong. I was talking about Bach with my colleagues at the Academy and I said 'my absolute favourite recording of the Bach E major suite number 1006 is the John Williams one', and they started to scream at me that it was terrible, that he was commercial and that he was playing these cheesy TV shows and everything. I never really listened to that. Even at that point I kind of understood what we are here for. We are here to play for people and we are here to inspire people and I leave all that noise to others."
One criticism levelled at him after his debut album was that his choice of material was too safe and familiar – even though Carlo Domeniconi's Koyunbaba suite (from 1985) was hardly a mainstream choice – but this is something he aims to address.
"Of course I always have plans, and I have plans for the repertoire for the next six albums, not just one. With the three album projects I've done it felt that I was building a foundation where I was finding myself, and what I want, and those three projects feel like one-third each of one whole with Aranjuez being my absolute favourite project. And what's next? There is the possibility of two projects which are at opposite ends of the spectrum. They are both very exciting and very interesting but I still haven't fully decided which way to go. But the one thing I know is that I will always do what feels right for me and what feels like a real need and urge, so let's see. "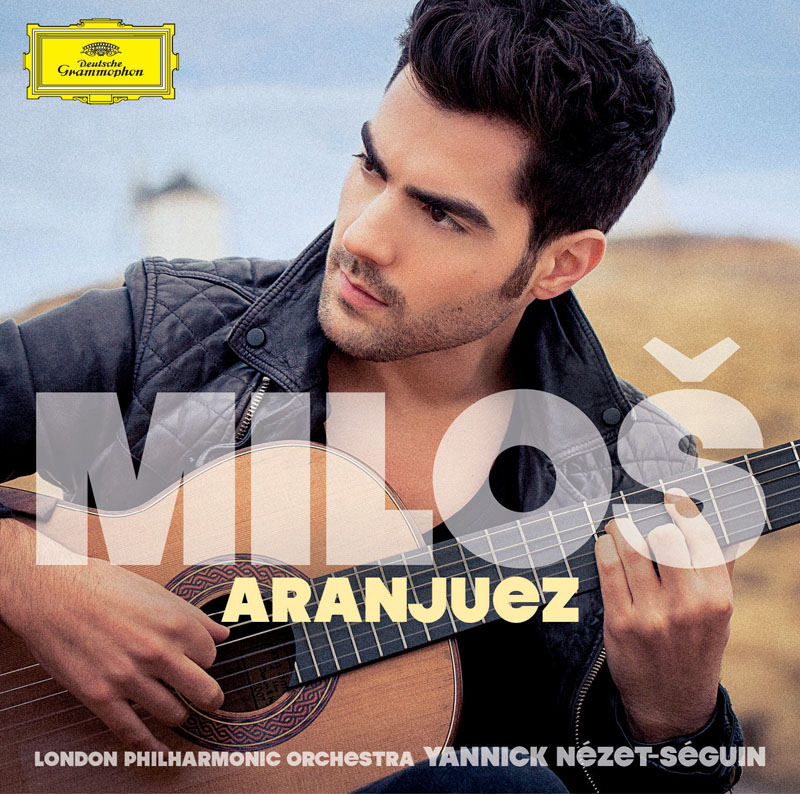 Will this involve newly-commissioned pieces?
"Absolutely, because all of this so far has been only a preparation, and it only created an environment in which I can now do something truly different. What is extraordinary as a classical guitarist is to travel the world with the best orchestras and meet the best conductors, and work with them and learn about yourself and being a concerto artist, because that is not the comfort zone of the guitar player. The Rodrigo concerto is a very loved piece and a very beautiful piece of music, but what excites me even more than just playing the Rodrigo with for instance the Cleveland Orchestra is that it opens the door to new possibilities. When you return, you can talk to an orchestra about who is the right person to compose the new Rodrigo concerto. I will feel fulfilled once I premiere the Aranjuez for the 21st century" (pictured below left, Miloš playing the Rodrigo concerto with the Cleveland Orchestra in Miami).
He offers a few clues about which composers he might be turning to for new material. He was impressed by the violin concerto which Jennifer Higdon wrote for Hilary Hahn, and he also keeps an eye on Unsuk Chin and Osvaldo Golijov. He has already worked with Dobrinka Tabakova, who composed the Compass Suite which he performed at his Wigmore Hall debut in 2010.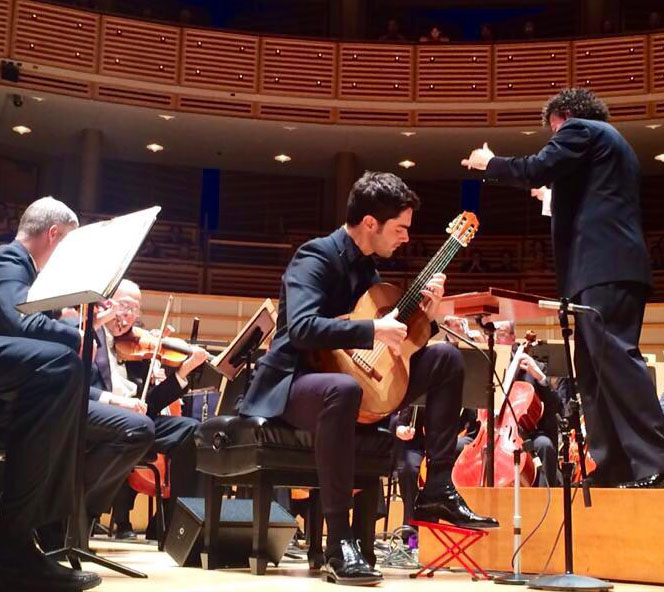 "There are fantastic composers writing today," he says. "There are so many interesting ideas, and contemporary music is no longer stereotyped either. The guitar is a very tonal, very intimate, very warm instrument, so it would be a mistake to write for it as if it is some sort of an alien creature. There is nothing more beautiful than the colour of the harmony for the guitar and the colour of the melody line you can create on it, so it's finding the composers that are right for you."
Miloš is fortunate to have an eclectic ear, which means he'll listen to everything from Verdi to Piazzolla to Taylor Swift and find something of value in each of them.
"I think Spotify helps a lot, because we're able to access everything. I'll go on a playlist and find 100 songs by singer-songwriters I've never heard of, and a lot of them are really good. I never used to like Taylor Swift but now I really like her, she has some really cool songs, she's such a clever girl. Jesse J is the same, some good songs and what a voice! I think the days of us being so obsessed about what is this and what is that are over, let's all just enjoy music. Then we'll all be happy. And don't write mean blogs about a certain classical guitarist."
What advice would he give to aspiring young guitar players, who may have felt inspired by his example?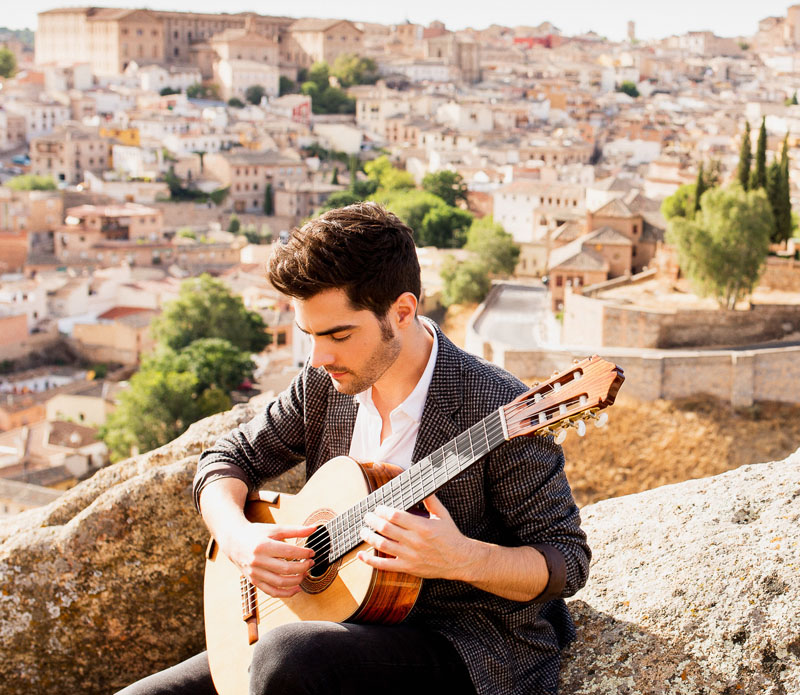 "It's about character, it's about personality, it's about so many different things," he ponders. "My advice to young people is always to follow your instinct, not as an excuse not to practise because you cannot achieve something without investing time and energy into it, but don't work yourself into those preconceived ideas of what you should be. Just play the music and enjoy it, and don't just listen to classical guitarists, listen to… great music. Listen to symphonies, operas, pianists, violinists. I have learned so much more about playing guitar by listening to opera singers than anything else. For instance I think Angela Gheorghiu is the best, at her peak I think she's the only one who can touch the level of Maria Callas. Or Anna Netrebko, she's such a force of nature, I absolutely adore her. When you listen to the voice everything becomes clear. If you apply that into playing guitar it changes your whole world."
Miloš plays the Concierto de Aranjuez with the Brussels Philharmonic Orchestra conduced by Michel Tabachnik at Cadogan Hall on Wednesday 26 November, Bristol Colston Hall on 27 November and Edinburgh Usher Hall on 30 November
Below: watch Channel 5's documentary about Miloš
I said 'my favourite recording of the Bach E major suite is the John Williams one', and they started to scream at me that it was terrible, that he was commercial and that he was playing these cheesy TV shows
Share this article