DVD: Spione |

reviews, news & interviews
DVD: Spione
DVD: Spione
Proto-Bond silent spy movie with virtuoso set-pieces from Fritz Lang
Tuesday, 18 November 2014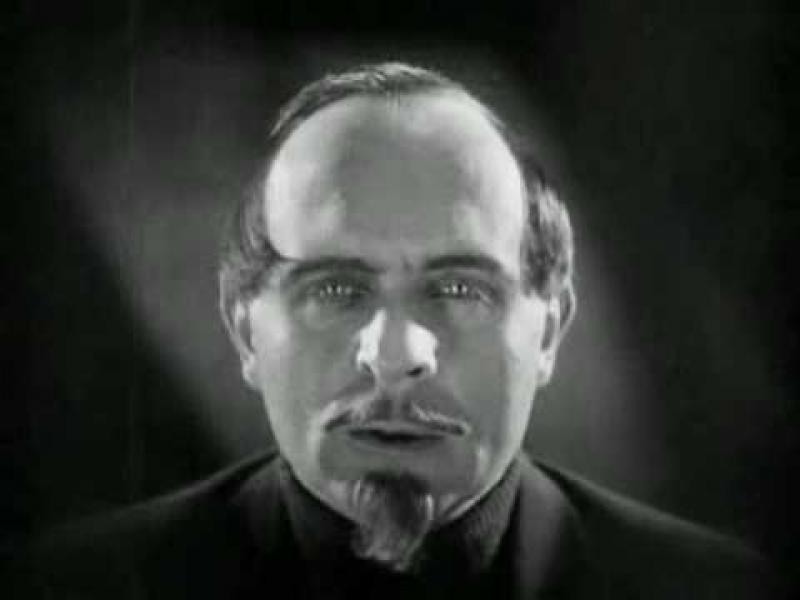 Rudolf Klein-Rogge as 'The Enemy', Haghi
If you have trouble grasping all the plot-lines of Fritz Lang's 1928 silent thriller, fear not: they're chimerical, existing only to display all the accoutrements of a spy-movie genre which Lang is credited with having launched. All paths lead to the sinister Lenin-Trotsky visage of master-spy Haghi (Rudolf Klein-Rogge, slickly transformed from his villainous roles in the Doctor Mabuse films and Metropolis).
The essence is a love-triangle between him, the infinitely various Sonja Barnikowa of Gerda Maurus, Russian exile at his command, and "No. 326" as played by Willy Fritsch, who brushes up well in his transformation from tramp to sharp-suited secret agent.
Both the opening action and the later climaxes on a train and in Haghi's bank are pacily brilliant; in between, you could shuffle many of the mosaic-piece scenes around without damaging the loose structure. Lang takes virtuosic opportunities with the gadgetry of Haghi's secret office – pure proto-Bond villainy, missing only a white cat – the Russian interior of Sonja's apartment, where the big love scene takes place (Maurus and Fritsch pictured above) and to which 326 returns to find it empty in an equally evocative sequence, and a Japanase hara-kiri scene; the crisp new-ish print looks wonderful in these instances especially. It's essentially pure escapism, like the best of Lang's later American films, though the fact that he had 100 days to shoot it rather than the Hollywood limit of 40-odd makes all the difference.
To find deeper contemporary meanings would take a determined film-studies obsessive (there's one to hand in an accompanying essay). The background may be of interest: Klein-Rogge was the first husband of Lang's wife and co-writer of the script Thea von Harbou, while the riveting Maurus, who runs the gamut from feminine wilt to tough biter and kicker, was allegedly having an affair with Lang during the shoot. Ceaselessly entertaining even at its original running length of 178 minutes, the full 2003-4 restoration by the Friedrich Wilhelm Murnau Stiftung is accompanied by a professionally done score, though the synths can get on one's nerves in the wrong way. The dual-format release offers a a handsomely-illustrated booklet with fancy essays but no meaningful extras.
The riveting Maurus, who runs the gamut from feminine wilt to tough biter and kicker, was allegedly having an affair with Lang
rating
Explore topics
Share this article