DVD: Sofia's Last Ambulance |

reviews, news & interviews
DVD: Sofia's Last Ambulance
DVD: Sofia's Last Ambulance
Outstanding observational documentary stalks the tired streets of Sofia
Humour helps: 'nurse Mila, whose temperament bubbles, especially when contrasted with Yordanov's laconic nature'
There are moments in observational documentary that sometimes seem to rise to the drama of fictional cinema, and Ilian Metev's Sofia's Last Ambulance (Poslednata lineika na Sofia) has plenty such. They come when the viewer becomes in some way so engrossed in what is on screen that the standard distinctions of form seem to be lost.
Given both its subject and origin in Bulgaria, the obvious feature counterpart to Metev's film must be the Romanian ambulance drama The Death of Mr Lazarescu by Cristi Puii from 2005 (though viewers may find themselves recalling Scorsese's Bringing Out the Dead, too). Another technical counterpart is surely Abbas Kiarostami's 10: Metev worked with three dashboard cameras focused on the faces of his three distinct protagonists. They're a remarkable trio: emergency doctor Krassimir Yordanov, who's been more than two decades in a service that very quickly wears its workers out; his nurse Mila Mikhailova, whose temperament bubbles, especially when contrasted with Yordanov's laconic nature; and their driver Plamen Slavkov, who also seems to keep his secrets.
Sofia, with more than a million inhabitants, apparently has only 13 ambulances
Metev's own handheld camera captures the dynamic scenes, when the ambulance arrives at its very different calls and destinations (with supporting cinematography from Metev's brother, Metodi, as well as his British soundman, Tom Kirk). Sofia, with more than a million inhabitants, apparently has only 13 ambulances, so they're stretched most of the time, though occasional doldrums – one of which is an ambulance breakdown, no surprise given the potholes in the roads that we register in juddering visuals – register as contrast to their emergency speeding. Metev very largely avoids the sensational (Krassimir and Mila, pictured below right), and doesn't show the gory details of some of the the cases they are responding to: rather there's something of meditation to the process, as one meandering excursion into the countryside (no Satnav here) leads to the discovery of a decaying corpse, and reflections on the disparities between poverty and wealth in their society.
Metev spent roughly two years just on his filming, and editor Betina Ip assembled it into a structure that feels convincingly like a 24-hour narrative. The feeling of exhaustion building up as the day goes on is certainly tangible, while suggestions of the protagonists' off-duty lives are merely hinted at (little chance of anyone quitting smoking here, though). We spend a remarkable 77 minutes in their company, and it seems to pass almost in the blink of an eye. Though the subject matter is sometimes on the depressing side, it's much more than that, and the sheer truth of observation, not to mention the camaraderie humour, brings the film up to another level entirely.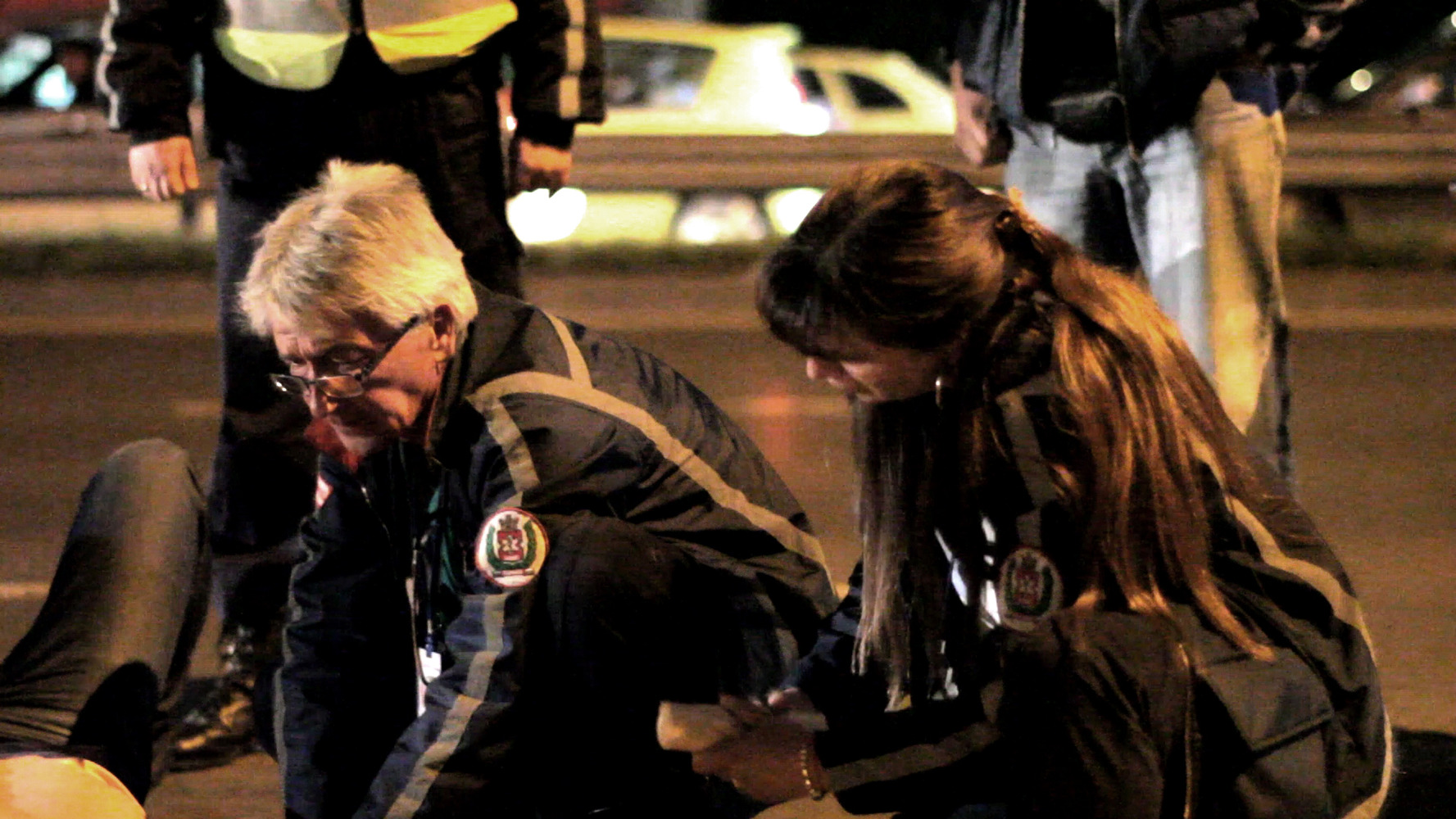 Extras are something of an in-house affair: editor Ip writes the accompanying booklet notes, while soundman Kirk interviews Metev (in English) as he reflects on the themes and variations of "life as it happens", and how he was given (thankfully) free rein from his producers at ARTE and WDR, which saw Sofia's Last Ambulance win an award at Cannes two years ago, as well as notch up a host of festival prizes since.
Metev's 2008 short film Goleshovo, which came out of his time at Britain's National Film and Television School, completes the package. A far cry from the big city trauma of Sofia's Last Ambulance, its title is the name of a remote village, where only 59 people remain, most of them old, including a trio of veteran ladies who simply take over the screen whenever they appear. The world of the "dying village" may have become something of a trope in the cinema of Eastern Europe, but Metev portrays its environment, just as he does the urban streets of Sofia, with enormous affection and empathy.
The sheer truth of observation, not to mention the camaraderie humour, brings the film up to another level entirely
rating
Explore topics
Share this article