Blondie, O2 Academy, Birmingham |

reviews, news & interviews
Blondie, O2 Academy, Birmingham
Blondie, O2 Academy, Birmingham
A triumphant return for the New York New Wavers
Sunday, 14 September 2014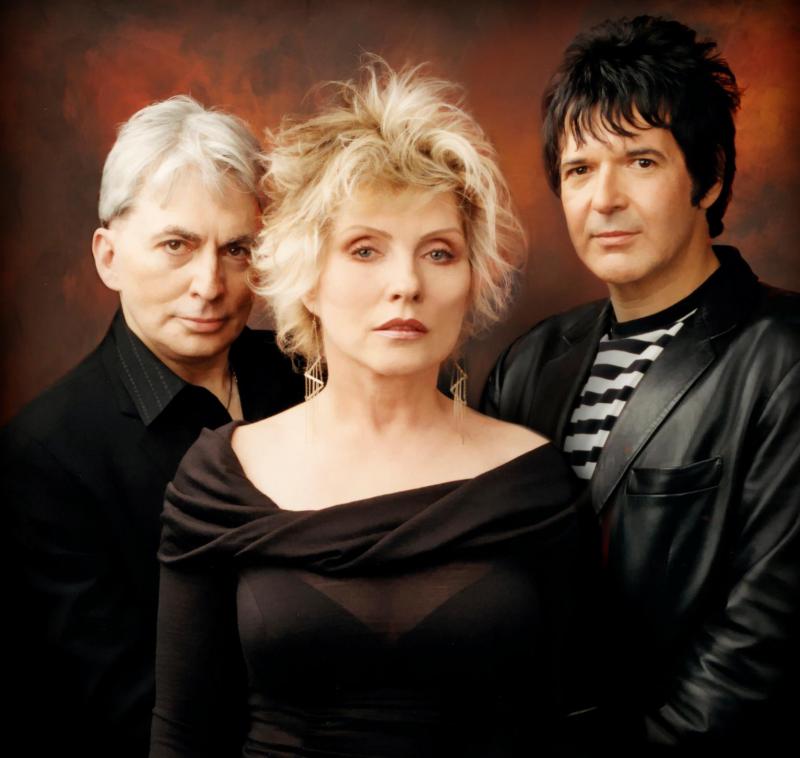 Blondie originals: Chris Stein, Debbie Harry and Clem Burke
Blondie may have been around the block a few times since they got together in New York in 1974, but they seemingly have no intention of settling into a comfortable existence of just playing the hits to ever-diminishing artistic returns. Their present set-list features large swathes of recent album Ghosts of Download, as well a fair amount of other unlikely surprises in between the tunes that provided a soundtrack to the teenage years of many of their now-greying audience.
That said, those who came along to hear the highlights of classic albums, like 1978's
Parallel Lines
, or unforgettable singles like "Call Me" were also given what they wanted.
'Rapture' proved a rap-funk revelation, mutating into the Beastie Boys' 'Fight for your Right to Party'
Bouncing onstage looking like Vivienne Westwood but without the practiced eccentricity, Debbie Harry tore straight into "One Way or Another" and looked genuinely taken aback with the rapturous response that the band received. Not ones to rest on their laurels, they moved straight on to "Rave" from the new album without losing any enthusiasm from the assembled Brummies. However, while the crowd were more than happy to bounce around to new tunes like "Mile High" and "Sugar on the Side", they were noticeably more animated to the stream of iconic songs that made Blondie's name.
Career highlights like "Atomic", "Hanging on the Telephone" and 1999's come back hit "Maria" had the crowd eating out of Harry's hand. "Rapture", however, proved a rap-funk revelation and mutated into a lively version of the Beastie Boys' "Fight for your Right to Party". Their cover of the Paragons' "The Tide is High" was also interrupted to great effect by that famous Bootsy Collins' bass line and several choruses of Deee-Lite's "Groove is in the Heart".
While some of the original band members have moved on, guitarist Chris Stein and drummer Clem Burke are still present with Harry and don't give the impression of being carried by the newer members. In fact, Burke gave more than a few glimpses of why he is still regarded as one of rock music's greatest drummers. Nevertheless, much of the guitar histrionics – at the end of "Atomic", for instance – were left to the new-ish Tommy Kessler, who was more than happy to throw axeman shapes while everyone else caught their breath.
After finishing with the almost-unsurpassable "Heart of Glass", Blondie returned for an encore that began with the sublime "Union City Blue". After a short "We're playing this for you because we don't like the way the world is going", and possibly in deference to being in the city that is the home of heavy metal, the band launched into Black Sabbath's "War Pigs" which mutated into "War Child" from the band's often-overlooked 1982 album The Hunter. They then finished with the beautiful "Dreaming", from 1979's Eat to the Beat, and were gone – leaving many in the audience keen for a lot more.
Blondie are one part of the late Seventies New Wave that has no intention of becoming becalmed just yet.
Blondie are one part of the late Seventies New Wave that has no intention of becoming becalmed just yet
rating
Share this article