Reissue CDs Weekly: Ruthann Friedman |

reviews, news & interviews
Reissue CDs Weekly: Ruthann Friedman
Reissue CDs Weekly: Ruthann Friedman
Belated recognition for a unique singer-songwriter
Ruthann Friedman: never going to be easily marketable
Ruthann Friedman: The Complete Constant Companion Sessions
Ruthann Friedman's debut album ought to have clicked. Issued in October 1969, Constant Companion arrived after her composition "Windy" topped the US charts in 1967 when it was recorded by The Association. A consummate songwriter, she should surely have been set to parallel her similarly inclined close contemporaries Carole King or Laura Nyro, both of whose songs were hits for others before they established themselves as successful solo artists.
Friedman had support and connections too. She actually lived with The Association – who were signed to the newly hip Warner Brother's Records – and was friends with songwriter-producer and Beach Boys' collaborator Van Dyke Parks. Beyond her Los Angeles base, she knew Bay Area stalwarts Country Joe & the Fish, The Jefferson Airplane and Janis Joplin.
In "Windy's" wake, she signed with A&M Records. But the label dropped her in late 1968. Parks helped her get a deal with Reprise, then a Warner's subsidiary, and Constant Companion was soon in the shops. But despite its obvious quality, uniquely crystalline songs and Friedman's penetrating voice it hardly sold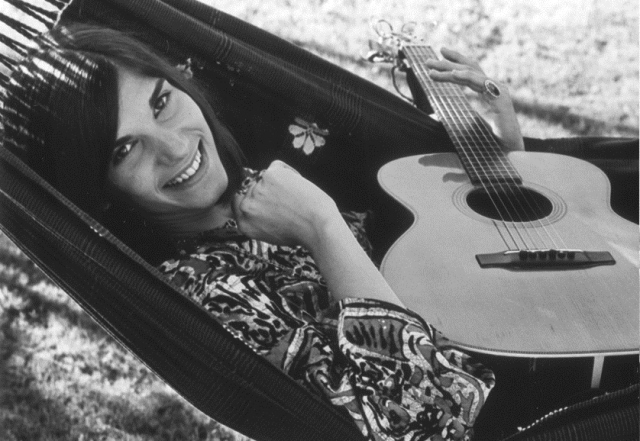 Constant Companion was helped on its path to obscurity by what marks it today as a benchmark album. Experiencing it was like prying on something private. Such a self-contained rumination was never going to be easily marketable and find a mass audience - ironic, as "Windy" defined the breezily pop. The very sparse album foregrounds Friedman's unadorned voice. There is none of the surging drama of Nyro's roughly contemporary New York Tendaberry or the pop smarts and immediacy of King's Tapestry (issued two years later). Despite the sensitivity of her delivery, Friedman's album was raw.
Amongst Friedman's latter-day supporters is Devendra Banhart, who issued some of her demos on his own label. It's easy to hear why Banhart is a fan. They both get under the skin. He also holds a torch for Vashti Bunyan, and Friedman is – albeit without the folkiness – her American counterpart.
Like Bunyan's Just Another Diamond Day album and Banhart's best material, Constant Companion is essentially just a voice and a guitar. Contrastingly, the songs are not skeletal but sinuous. Standouts include the quicksand-like closer "Look up to the Sun", the almost not-there "Peaceable Kingdom" and the opaque, baroque "Too Late to be Mourning" (listen to it overleaf). Friedman makes clear in the liner notes that she wanted to use additional musicians but was overruled. In 1969 she was miffed, but now thinks it was the right choice.
After the album slipped between the cracks, further recordings were completed in 1970. This nicely packaged and annotated reissue (with commentary on the album's songs by Friedman) includes two unissued songs from 1970, as well as eight songs from the album sessions which were never released, bringing the album's original 12 songs to a total 24.
Of the bonuses, the most fantastic is "Carry on Through (Glittering Dancer)" (listen to it overleaf). A post-album single A-side produced by Parks, it features Ry Cooder on additional guitar. Complex and irregular, it wasn't a hit.
Following yet another let-down, Friedman swiftly decoupled from the music business. She eventually followed Constant Companion with last year's Chinatown album. Her singular talent deserves to be heard widely and recognition, after 45 years, is long overdue.
Overleaf: listen to Ruthann Friedman's "Too Late to be Mourning" and "Carry on Through (Glittering Dancer)"
Listen to "Too Late to be Mourning" from Ruthann Friedman's Constant Companion
Listen to Ruthann Friedman's "Carry on Through (Glittering Dancer)"
Her singular talent deserves to be heard widely and recognition, after 45 years, is long overdue
Share this article