CD: The Menzingers - Rented World |

reviews, news & interviews
CD: The Menzingers - Rented World
CD: The Menzingers - Rented World
Philadelphia punks rise to the challenge of following up their masterpiece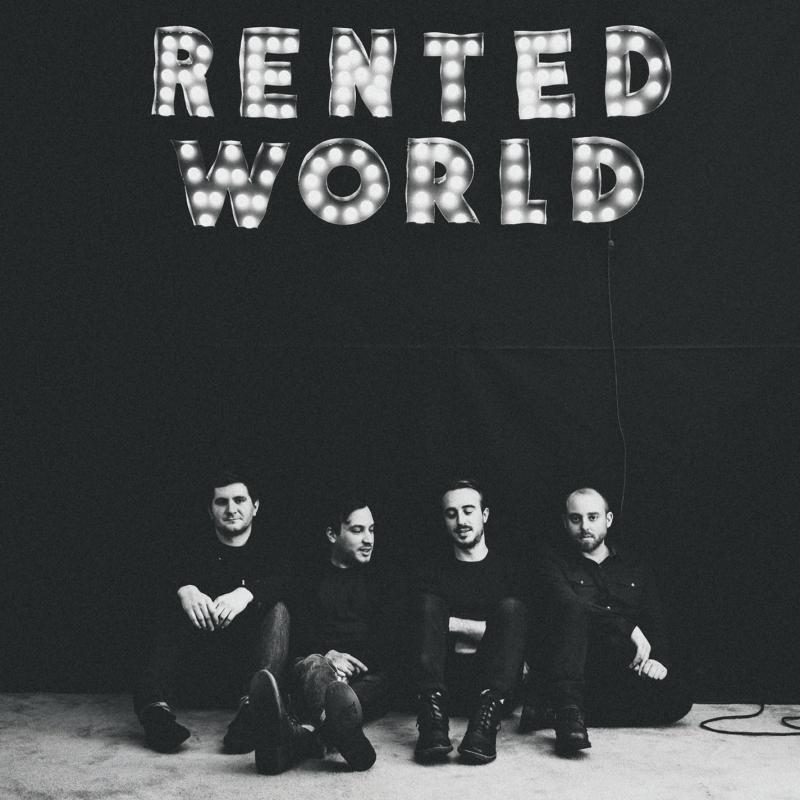 Heart-on-sleeve lyrics and melodic, fierce musicianship: The Menzingers' 'Rented World'
Dreaming about teeth, teeth falling out specifically, is supposed to represent anxiety and transition. Already this year The Hold Steady have based an album around the concept and now, on his own band's fourth album, Greg Barnett of Pennsylvania punks The Menzingers seems to be wrestling with similar visions. "Dreaming that my teeth are falling out," he sings on "Bad Things", the album's second track; "I'm driving, there's no steering wheel."
Sure, the four-piece are old hands at this by now, but it's hard to believe that there isn't a social subset of anxiety devoted to the album after the one that's widely regarded as your masterpiece. On the Impossible Past, the band's 2012 Epitaph debut, captured a whole new legion of fans (this writer among them) drawn to Barnett's heart-on-sleeve lyrics and gut-busting vocals, combined with a melodic, yet fierce, musicianship. All of those elements are present on Rented World but with less of an immediacy; an unsurprising effect, perhaps, of an album that devotes much of its meaning to death and to tragedy. It's hard to tell, given Barnett's love of the melodramatic, if tracks like "My Friend Kyle (PDC)" and "When You Died" are truth or metaphor, the former rattling along like a celebratory eulogy and the latter, acoustic and affecting, slowly burning out like the campfire it could have been written for.
In a sense, first single and opening track "I Don't Wanna Be An Asshole Anymore" seems to herald a whole different album with its infectious woah-oah-oah-oah chorus and revelatory lyrics that promise a better tomorrow; but in a similar vein to the blackly comedic video that accompanied it the ending is never quite the one that you hoped for. And yet there's nobody who can capture that mid-to-late-20s ennui quite like Barnett, "at the party in a cloud of nicotine exhaled by drunk 20-somethings"; no band that can make a song like "In Remission", the album's quietly triumphant centrepiece, sound quite so magnificent. Rented World may not be the band's calling card, but it's a work to be proud of nonetheless.
Overleaf: watch the video for "I Don't Wanna Be An Asshole Anymore"
There's nobody who can capture that mid-to-late-20s ennui quite like Greg Barnett
rating
Share this article