CD: Drive-By Truckers - English Oceans |

reviews, news & interviews
CD: Drive-By Truckers - English Oceans
CD: Drive-By Truckers - English Oceans
Southern rockers find their country soul again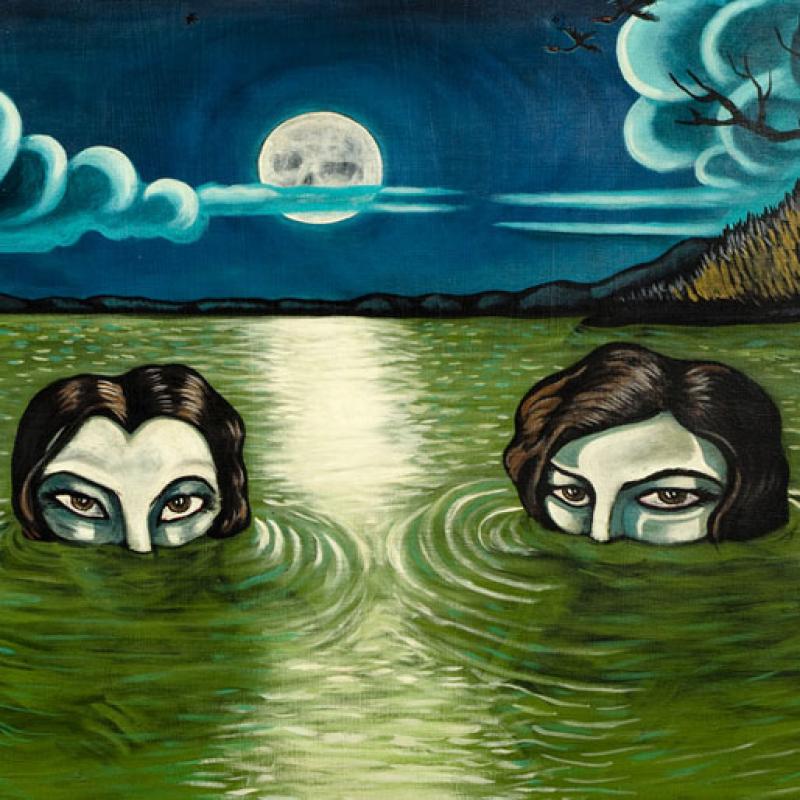 Drive-By Truckers' 'English Oceans' - their finest album in years
If English Oceans is the Drive-By Truckers finest album since 2004's The Dirty South - and I'd argue that it is - I doubt it was intentional.
A little time away; more of a partnership of equals between founder members and songwriters Patterson Hood and Mike Cooley; and inspirations rooted as much in real life ("Grand Canyon", dedicated to the memory of crew member and friend Craig Leiske) as in fiction ("Pauline Hawkins", named for a character in a Willy Vlautin novel) find the southern-fried country rock veterans in a creative place that sounds both vibrant and effortless.
What probably helps here too is the band's re-tooled, more streamlined lineup, encouraging a sound more in tune with their roots in countryfied soul than the bigger, more generic stadium rock they could have been accused of experimenting with in recent times. It's obvious right from the drumstick tap and opening blast of "Shit Shots Count", a Mike Cooley-penned party rocker that harks straight back to the Deep South dive bars of the band's earlier work with its opening extortion to "put your cigarette out and put your hat back on, don't mess up which is which".
As on the best Truckers albums there's a mix here of party and pathos, with a couple of scathing political commentaries thrown in for good measure - of those, let me recommend Patterson Hood's "The Part of Him", which with its roadside melody and country-rock drum beat could be set any time between Confederacy and contemporary. Cooley's deeper vocals bring the party while Hood's reedier voice paints vivid character pictures in "When He's Gone" and "Pauline Hawkins" ("don't call me your baby - I won't answer"). Cooley's wistful "First Air of Autumn" and Hood's epic, evocative "Grand Canyon" close the album beautifully, the latter the sort of tribute to companionship and life on the road that this group of reprobates does better than anybody else.
Overleaf: hear "Pauline Hawkins" from the album
As on the best Truckers albums there's a mix here of party and pathos
rating
Share this article