Lloyd Cole and the Leopards, Shepherd's Bush Empire |

reviews, news & interviews
Lloyd Cole and the Leopards, Shepherd's Bush Empire
Lloyd Cole and the Leopards, Shepherd's Bush Empire
What's the lugubrious old troubadour got on his mind?
Saturday, 01 February 2014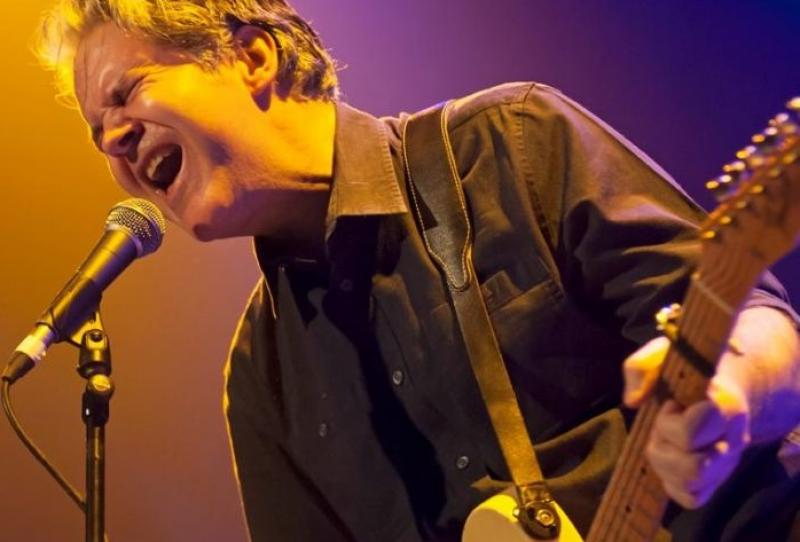 Cole for the soul
Last night Lloyd Cole arrived on stage with a similar suede-and-corduroy air to that of his Eighties college-rock hits. Yet something was different. Over the last few years he has developed a real gravitas. It showed in the lines on his face and gunmetal hair; and it's this depth that critics have perceived on his recent album, Standards. Yet despite the critical acclaim the old troubadour is still not happy with how he's " disappearing into a niche".
In fact, he says, if this tour is a flop, he might give up music altogether.
Whatever concerns Cole might have about his career, he didn't bring them to the Empire. Before one song he triumphantly announced "the disappointing years are over", as if infused with a renewed sense of purpose. He even smiled. But although this was no mere bluster, the concert didn't get off to the fastest of starts.
Cole has plenty to say, and if he continues to get the audience he deserves he'll continue to say it
Initially the sound was muddy, with the rhythm section too loud and the vocals too soft. Moreover, the crowd - seemingly mainly comprised of English teachers and college lecturers - took about 45 minutes to warm up. Until then, other than the occasional boisterous effort to wish Cole a happy 53rd birthday, their responses were restrained and well-mannered.
But then came the strangely uplifting sequence of "Brand New Friend", "Women's Studies" and "Perfect Skin", and the room temperature began to rise. It wasn't just down in the stalls. Up on stage the earlier sound problems had been resolved, and with the mix corrected we were reminded of that particular cosiness Cole's vocals possess. Even when evoking sadness his voice was rich and warm.
From this point, the good stuff kept on coming, albeit punctuated by the odd filler from his forgettable album with the Negatives. Even these were given a shot in the arm by the ever-inventive guitar work of "Fast" Mick Slaven and the solid rhythms of Douglas Macintyre, the stand-out members of the Leopards.
Much of the new material from Standards (sleeve pictured right) mingled happily with classics like "Jennifer She Said" and the evergreen "Lost Weekend". "Myrtle and Rose" was the stand-out track from Standards, containing both one of Cole's most beguiling melodies and poetic lyrics. "The longer you were gone, the less the longing," he sang, screwing up his eyes and jangling his Gretsch guitar as if it were 1985.
Of course he ended with a song from that period. "Forest Fire" was a gorgeous reminders of Cole's contributions to the era. But despite his throwaway comment about being retro, the night was only partly about nostalgia. Mainly he reminded his audience what a great craftsman he is. Cole still has plenty to say, and if he continues to get the audience he deserves, he'll continue to say it. You can catch him, sans Leopards, touring the UK in March.
Before one song he triumphantly announced 'the disappointing years are over', as if infused with a renewed sense of purpose
rating
Share this article