Stile Antico, Cadogan Hall |

reviews, news & interviews
Stile Antico, Cadogan Hall
Stile Antico, Cadogan Hall
The early music ensemble's Phoenix doesn't quite manage to rise in concert
Wednesday, 20 November 2013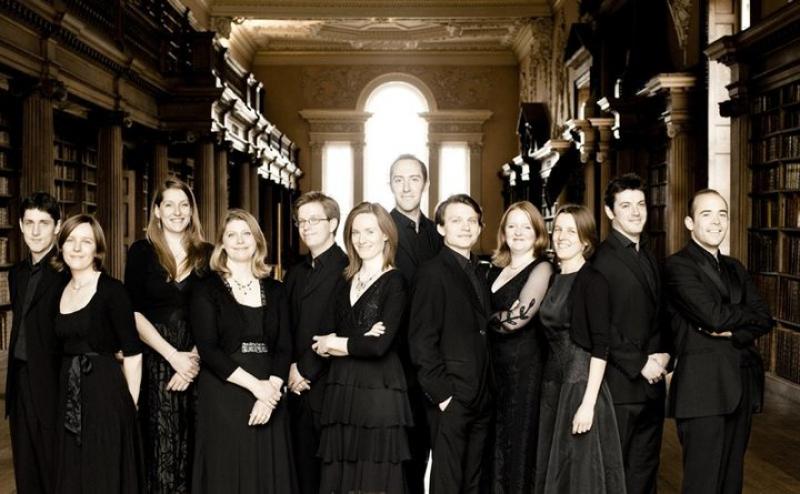 Stile Antico: their lovely latest disc struggles to find the same quality in live performance
Earlier this year early music ensemble Stile Antico released a really fabulous disc. The Phoenix Rising is a collage of the Tudor church-music classics that all gained their status and familiarity thanks to the work of the Carnegie Trust and their Tudor Church Music edition. The recording has – very deservedly – won or been nominated for a handful of awards, and if this were a CD review I'd be able to leave it at that.
Unfortunately it's a concert review, and last night's performance at Cadogan Hall was a different matter.
In a UK market saturated with early music singing groups – The Sixteen, The Tallis Scholars, Alamire, Gabrieli Consort, Monteverdi Choir – Stile Antico have made a trademark not only of their conductorless approach to this repertoire, but also their smaller forces and edgier sound. There's a raw quality to the Stile soprano tone especially that can bring excitement to repertoire whose history and emotions are so embattled. The music of Byrd and Tallis is as much a music of protest and lament as spiritual celebration, and without the euphemistic softening and rounding you get from, for example, The Sixteen, this emerges much more vividly.
Tuning never quite settled. Pitches pushed upwards and individual voices disagreed uncomfortably
On a good day Stile use this textural austerity to dramatic effect. On a bad day and in a fairly dead acoustic like Cadogan Hall's it caused drama of quite the wrong kind. There was an undergraduate uncertainty, thinness and a dangerous fragility to high-lying treble parts (Tavener's epic O splendour gloriae and Robert White's Portio Mea chief among them), and too often pianissimos felt scared rather than charged with intensity. Denied either the leeway offered by fuller-voiced vocal wobble or a generous acoustic, tuning never quite settled. Pitches pushed upwards and individual voices disagreed uncomfortably.
The lovely trio that opens Portio Mea was a white-knuckle ride, the Credo from Byrd's Mass for Five Voices lacked sufficient bass anchor and the low-lying Gloria from the same Mass never really saw voices break from bud into flower. This is intimate music, certainly, but this was more an issue of colour rather than weight of sound. Smaller ensembles for Gibbons' O Clap Your Hands and Tallis's In Ieunio et Fletu (and particularly the former) felt underpowered and undercharacterised, though phrasing throughout was careful and nuanced. A blotted start to the Agnus Dei completed an awkward evening.
There were some redeeming moments; Byrd's Ave Verum and the Agnus from the Mass both responded well to this high-wire emotional approach, gaining friction from the streamlined sound, and the programme as a whole was a lovely tour around some of the monuments of a tradition that could so easily have been lost to us.
But last night wasn't Stile Antico's night. Sometimes it just isn't.
Overleaf: watch Stile Antico perform Palestrina
On a good day Stile use this textural austerity to dramatic effect. On a bad day it caused drama of quite the wrong kind
rating
Explore topics
Share this article