Bach B minor Mass, The Sixteen, Barbican Hall |

reviews, news & interviews
Bach B minor Mass, The Sixteen, Barbican Hall
Bach B minor Mass, The Sixteen, Barbican Hall
Professional voices and period instruments spring through the greatest mass ever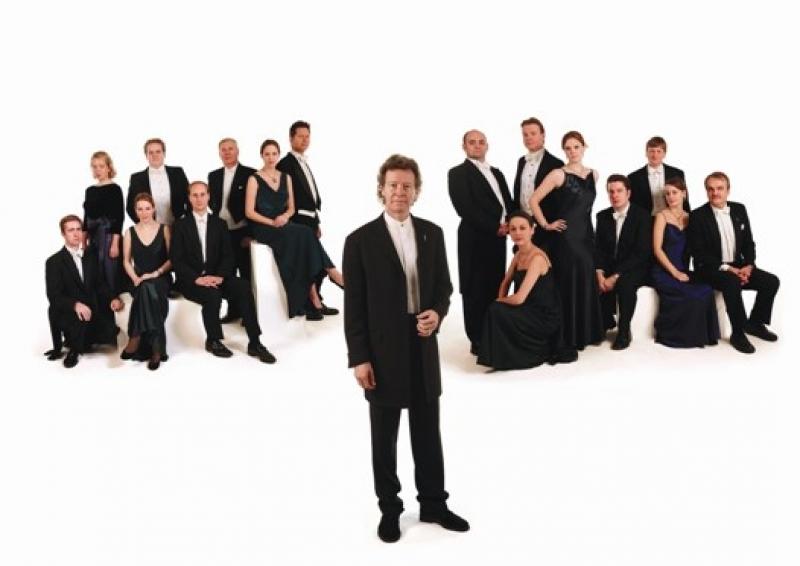 Harry Christophers - dancing his way through Bach with his more-than-sixteen-strong team
As one who came to know the B minor Mass singing in a clogged, 150-strong choir, I welcomed the authentic-movement rush in the 1980s to whittle it down to What Bach Might Have Wanted (if, indeed, he had lived to hear his ideal religious compendium performed in its entirety). For a while, it shrivelled to anorexic dimensions in the shape of Joshua Rifkin's one-voice-per-choral-line hypothesis.
Last night, though, showed how far we have come: a well-tempered Mass from Christophers' ensemble, with thankfully more than 16 in the chorus (26, to be precise), the occasional unexpected murk from some of the period instruments and one of the soloists, restrained miracles from another, and overall a dancing-star zip through one of the most self-renewing artefacts of all time.
It was Stravinsky who, while investigating what he thought to be Pergolesi for his ballet Pulcinella, discovered that "whether instrumental or vocal, whether sacred or secular, 18th-century music is, in one sense, all dance music". And with Christophers in exuberant, sweeping-gestured control, every aspect of this ultimate religious statement either danced or moved the spirit with mobile, very human expressive phrasing even in Bach's most elaborate polyphony. The remarkable Sixteen Choir was very much the centre of persuasive operations: generally light and flexible, each section moving as one voice, but opening up for the more profound reflections of the "Credo". It's usually the crucifixion sequence which is taken as the core of Bach's devotion; here it was the first "et expecto resurrectionem mortuorum" which struck us dumb with wonder, in unsurpassable choral writing transcendentally delivered.
Christophers mastered every transition with effortless grace. The big blazes went with a swing, capped by three pixie-trumpeters rather than the usual clarion criers. Not all the old instruments sounded so good in the Barbican, a venue otherwise kind to forces of this size; lugubrious oboe d'amore and cowled flutes came as a shock after the brighter sound of spruce modern bands. In the "Domine deus" I confess I couldn't get the sound of James Galway (Berlin Philharmonic principal in the overlarded Karajan recording I heard first) out of my head. But Christine Garratt redeemed all, supported by violone master Jan Spencer, in the "Benedictus". The best of all solos, predictably perhaps, came last, from great mezzo Sarah Connolly in the "Agnus dei", sung with ideal line and inwardness of expression when it would have been so tempting to thrust the emotion on the audience.
Alas, La Connolly's perfect poise did not rub off on her fellow soloists. Soprano Gillian Keith slinked on with fur trimming and sporting a silver bob, as if she were about to launch into Kurt Weill cabaret numbers rather than JSB, though all that came out was a pleasing soubrette undercut by excessive physical movement. Tenor Robert Murray, on the other hand, held himself too tensely to blossom; and what on earth was going on with Dietrich Henschel? Certainly all baritone, no bass, with a muddy middle range and no communicative skills. In the "Quoniam tu solus" you just had to switch off and enjoy Anneke Scott's mastery of her capricious but characterful-sounding horn obbligato. Fortunately Bach, uniquely in a straightforward mass, saves the deepest until last, so it was with Connolly's inscaping and the ineffable chorus's sublime plea for peace ringing in the mind that we left this sprightliest of rituals.
Explore topics
Share this article