LFF 2013: The Past |

reviews, news & interviews
LFF 2013: The Past
LFF 2013: The Past
Asghar Farhadi follows 'A Separation' with another riveting tale of family strife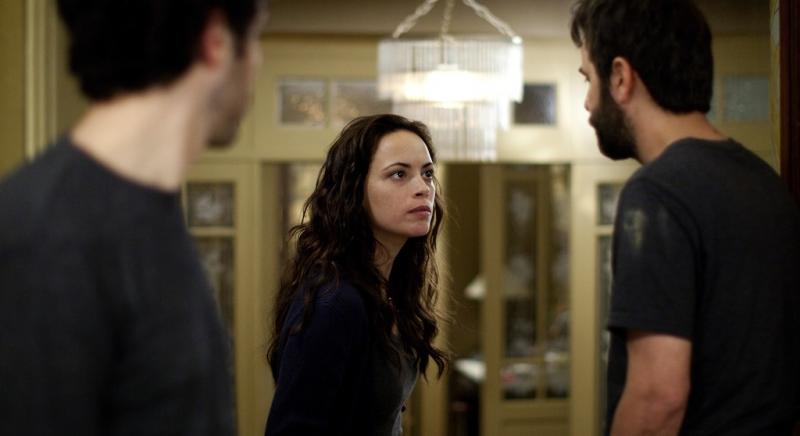 Marriage-go-round: Tahar Rahim, Bérénice Bejo and Ali Mosaffa in 'The Past'
Asghar Farhadi's Oscar-winning A Separation was a marriage of drama, melodrama and social observation that was beyond compare; it's expecting too much of his new film to equal it. That said, The Past confirms that few can match the Iranian's attention to the psychological minutiae of family relationships. It's riveting.
An Iranian, Ahmad (Ali Mosaffa) returns to Paris to sign divorce papers with his French wife Marie (Bérénice Bejo), four years after their separation. The couple have an easy rapport, with no evident rancour, and Ahmad gets on well with Marie's daughters from an earlier marriage, especially the eldest, Lucie. The divorce seems a formality.
Nevertheless, Ahmad walks into a domestic storm that has nothing to do with him, as a distraught Lucie refuses to accept her mother's new, live-in lover, Samir (Tahar Rahim). Marie begs her ex to intervene.
What's most pleasurable in the early stages of the film is Mosaffa's beautiful performance as Ahmad, a gentle, sensitive man, brilliant with children, who adeptly navigates the awkward situation in which he finds himself, while dealing heroically with his own feelings of regret. Then, as Ahmad's presence reveals a series of secrets, the film's temperature rises.
This shares A Separation's only fault, namely a tad too much contrivance. But it also shares the admirable attention to behavioural detail – the nuance of speech and intimacy, the domino effect of lies and misunderstandings. As the title suggests, here Farhadi particularly raises questions about our relationship with the past, the extent to which one should, or can forget past love, and past pain, in order to move on. As one friend urges Ahmad, "cut… cut." If only it were that easy.
Few can match the Iranian's attention to the psychological minutiae of family relationships
rating
Explore topics
Share this article