Reissue CDs Weekly: Dino Valenti, Monterey Festival |

reviews, news & interviews
Reissue CDs Weekly: Dino Valenti, Monterey Festival
Reissue CDs Weekly: Dino Valenti, Monterey Festival
An essential 1968 album from the 'underground Bob Dylan', and the Sixties most important music festival
Sunday, 29 September 2013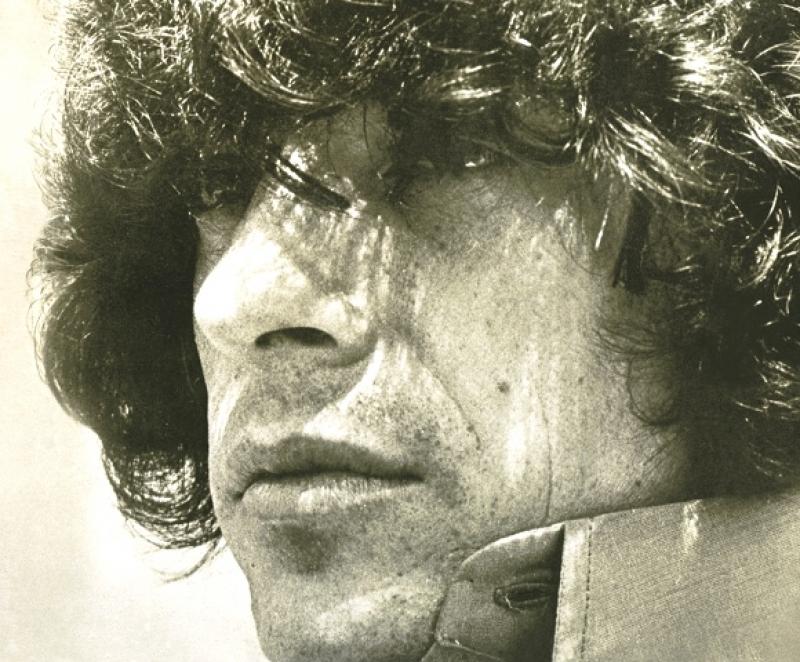 Dino Valenti: 'a macrobiotics-solar-energy legend'
Dino Valente: Dino Valente
Dino Valenti's reaction to his sole solo album being credited to Dino Valente isn't recorded, but any confusion probably wouldn't have mattered as he had such high-profile cheerleaders. Before its release in October 1968, Ralph J Gleason, then America's most important commentator on rock and pop, called Valenti – who died in 1994 – "an underground Bob Dylan". After its release, Lillian Roxon, New York's most trenchant observer of musical trends, said he was "a macrobiotics-solar-energy legend". In Rolling Stone in January 1969, Ben Fong-Torres repeated the "underground Dylan" tag and added that the "overpowering" singer-songwriter "embodies musicianship".
But the support didn't help the almost-eponymous album to sell. Mostly the sound of a man alone with his guitar, Dino Valente was too intense and strange to find an audience. The reissue of its mono mix (more dense than the standard stereo) on vinyl brings the opportunity to reassess this deeply compelling landmark of Sixties individualism. Where Tim Buckley was delicate and graceful, Valenti, with much the same raw materials and approach (12-string guitar, non-linear songs, a soaring voice swooping to unrestrained climaxes), was tougher and earthier.
Dino Valente collects a series of allusive songs dedicated to telling their unidentified female subjects that "Everything is Gonna be OK" and that they are "My Friend". Valenti had lots to get off his chest. One song was titled "Listen to Me". It is a preachy album. But it is deeply compelling.
Valenti's guitar and voice are swathed in echo. There's occasional sweetening from strings, yet such artifice couldn't mask the album's force. The key song is "Children of the Sun" (listen to it overleaf), parts of which sound uncannily like a precursor to "Stairway to Heaven" – both Jimmy Page and Robert Plant were keen followers of the West Coast music scene, so they could have heard it. Even if they had, Dino Valente didn't find a wider audience.
Valenti was great at fostering his own myth, even though the facts were extraordinary enough
For the general public, Valenti – if he had entered their consciousness – would have been known as the writer of the peace-and-love generation anthem "Let's Get Together", recorded by The Jefferson Airplane and a hit when interpreted by The Youngbloods. Some people may have known that in 1965 he was a founder member of San Francisco's Quicksilver Messenger Service, even though he didn't join the band until 1969. Even fewer would have been aware of his 1964 solo single, "Don't Let It Down" – the B-side was titled "Birdses".
He was also great at fostering his own myth, even though the facts were extraordinary enough. The son of carnies who ran side-show strip extravaganzas, his real name was Chester Powers. After haunting New York's coffee-bar scene, he changed his name and moved to the West Coast. He couldn't be in the nascent Quicksilver as he was jailed for drugs. By early 1967 he was free because, after his sentencing and incarceration, the authorities couldn't supply the evidence used against him.
As for the myths, they're legion. He was supposed to have written "Hey Joe". He hadn't. He was apparently invited to join The Byrds, who might have been named after his 1964 single. He supposedly used money from selling the rights to "Let's Get Together" to get out of jail – untrue, as the song had been with the same publisher since 1963.
There's no doubt Valenti was a happening guy. He signed with Epic Records in 1967. The recording of Dino Valente began that November and was completed in April 1968 – an inordinate amount of time for a virtually solo, singer-songwriter album. Two cuts were credited as being produced by Bob Johnston – Dylan's producer. No other production credit was given, and it's often said Johnston produced the whole album despite no such by-line. In the end though, the detail was moot. Few people were paying attention, so the strange and enthralling Dino Valente had to wait for rediscovery.
Overleaf: the music of Monterey is reissued again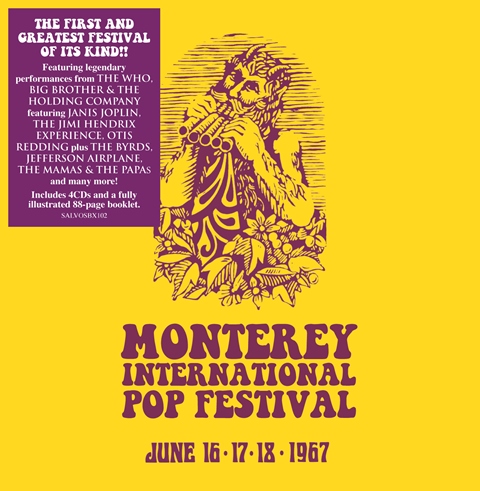 Various Artists: Monterey International Pop Festival
If an excuse is needed to get the box set of the recordings made at June 1967's Monterey Festival, then the bargain price of this new reissue of the 4CD box is enough. The fourth version of this collection, first issued on 1992, reduces both the size of the package and its book to the size of CD, and houses it all in clam-shell box.
Historically, this is important stuff. The Beach Boys may have chickened out, but Monterey was where Otis Redding found his new, white audience. It was also Janis Joplin's breakthrough with Big Brother & the Holding Company, The Jimi Hendrix Experience's US debut and The Who's gleeful chance to aurally assault the flower children gathered to have their mind's blown. With Ravi Shankar, Hugh Masekela, Booker T and the MGs also on the bill, along with underground players The Jefferson Airplane, The Grateful Dead and Quicksilver Messenger Service (without Dino Valenti), it was a musical state-of-the-world address of a type which hadn't been made before. Everything heard is essential.
But there is a frustration. The American DVD box set The Complete Monterey Pop Festival, which expanded DA Pennebaker's film of the festival, included Monterey performances by Laura Nyro, Quicksilver Messenger Service and Tiny Tim. They still aren't on the CD counterpart. The Dead aren't represented on any Monterey releases. Isn't a new package including everything recorded at the event long overdue?
Listen to "Children of the Sun" from Dino Valente
Dino Valenti's 'Children of the Sun' sounds uncannily like a precursor to Led Zeppelin's 'Stairway to Heaven'
Share this article
Subscribe to theartsdesk.com
Thank you for continuing to read our work on theartsdesk.com. For unlimited access to every article in its entirety, including our archive of more than 10,000 pieces, we're asking for £3.95 per month or £30 per year. We feel it's a very good deal, and hope you do too.
To take an annual subscription now simply click here.
And if you're looking for that extra gift for a friend or family member, why not treat them to a theartsdesk.com gift subscription?