CD: Moby - Innocents |

reviews, news & interviews
CD: Moby - Innocents
CD: Moby - Innocents
Grand and often lovely 11th album from electronic perennial
Saturday, 21 September 2013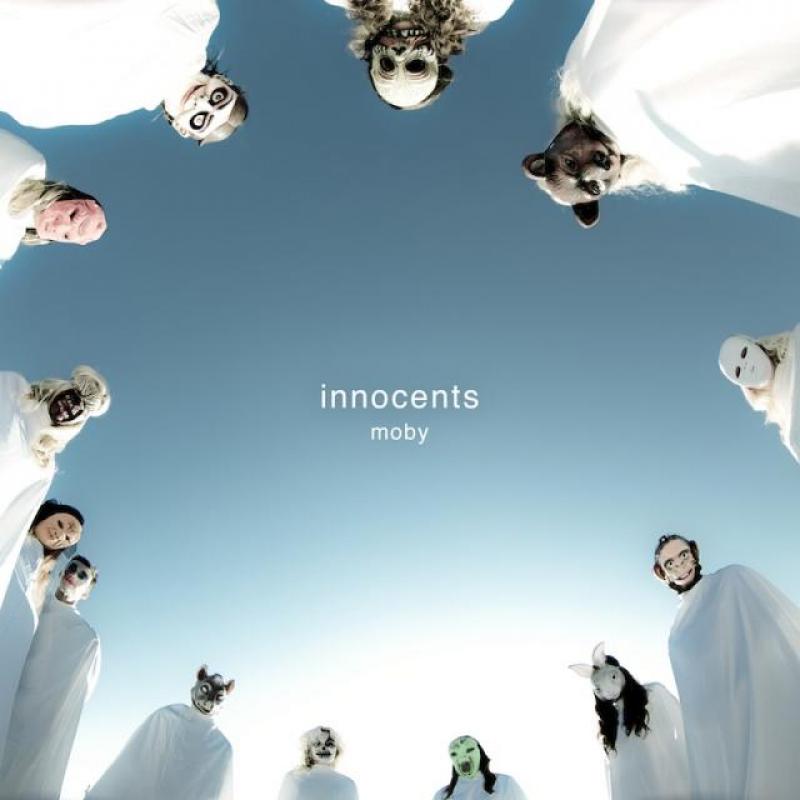 You're Next! Moby keeps things spooked.
It's one of the delightful incongruities of pop that Moby continues to be a presence. This 5'7", bespectacled, bald, 48-year-old New York intellectual hardly seems frontline material in a world where One Direction and Jessie J rule the roost. Even his home country's clubland, the turf which nurtured him, has been taken over by younger contenders whose over-production is rife with keg-party obviousness.
And yet, despite a slow downwards sales curve since his 1999 behemoth
Play
– understandable, given it shifted over 12 million copies – Moby's music and concerts continue to do the business.
In recent years he's been in melancholic mood, especially on his last album, the quietly woe-filled Destroyed. Innocents is hardly "Party Rock Anthem" but it paints its sadness on a grander canvas, flecked with slivers of euphoria. Moby has long had a penchant for the cinematic and, hooking up with a small raft of singing collaborators, this is a mission to make music that's big and beautiful.
"The Perfect Life", featuring Flaming Lips' Wayne Coyne, is a majestic strum-along akin to Primal Scream's "Movin' On Up", yet its gospel-tinted expansiveness masks black-hearted lyrics about dismal drug deprivations. Elsewhere Cold Specks, Skylar Grey and Mark Lanegan put in appearances but the stand-outs are Moby regular Inyang Bassey on the doomed trip hop blues of "Don't Love Me" and the closing nine-and-a-half-minute downbeat odyssey "The Dogs" which features Moby himself on vocals. The album is padded out with rich sonic opiate baths for fans of Play to luxuriate in, his masterful use of electronically generated strings almost always present.
Now then, isn't it time Moby stopped with all this pop stuff and stepped into the shoes of Ennio Morricone? Someone please give him an operatically doomed Hollywood romance to score. He'll have us bawling our eyes out before the title sequence is over.
Overleaf: watch the video for "The Perfect Life"
Isn't it time Moby stopped with all this pop stuff and stepped into the shoes of Ennio Morricone?
rating
Share this article