Prom 74: Sonnleitner, Vienna Philharmonic Orchestra, Maazel
Prom 74: Sonnleitner, Vienna Philharmonic Orchestra, Maazel
Bruckner's Eighth resonates through the Albert Hall, despite a below par Vienna Philharmonic
Saturday, 07 September 2013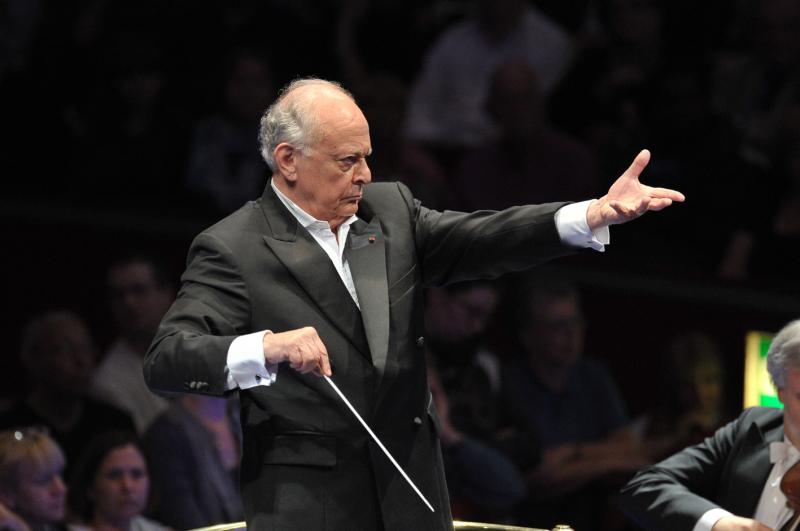 Ignore this man at your peril: Lorin Maazel in action
Tradition used to decree that the last Friday Prom would be devoted to worshipping Beethoven's Choral Symphony. Not so today. Anything deemed serious and big occupies the slot, and if Bruckner's Eighth Symphony isn't serious and big, what do you want? A 40-tonne truck?
The Proms programming had been warming up to this epic blast for just over a week. First we had Bruckner's Seventh conducted by Esa-Pekka Salonen, then the Fourth under the loose-tongued Vasily Petrenko – neither of them fellows who really suit the repertoire. Salonen treated the Seventh to "I have a plane to catch" speeds, so detrimental to grandeur. Petrenko, by all accounts, came at the Fourth in fits and starts. So could Lorin Maazel and the Vienna Philharmonic save the day?
Omens weren't at all good. Maazel himself was one problem, at least in advance. London music critics usually greet this veteran with withering adjectives, finding him cold, calculating, a jeweller, a clockmaker, a lizard man, able to strip whatever he conducts of the juices and soul that make the music worthwhile. And for this he charges astronomical fees! Another problem, very notable at first, was the sound of the Vienna Philharmonic itself. We don't expect this august body to contain, alas, that many women (I counted six, so there's still a way to go). But where was the customary velvet touch? The immaculate co-ordination? Strings especially sounded ordinary, even a little scrawny. Had the orchestra been travelling too much? Weren't they pleased to see us?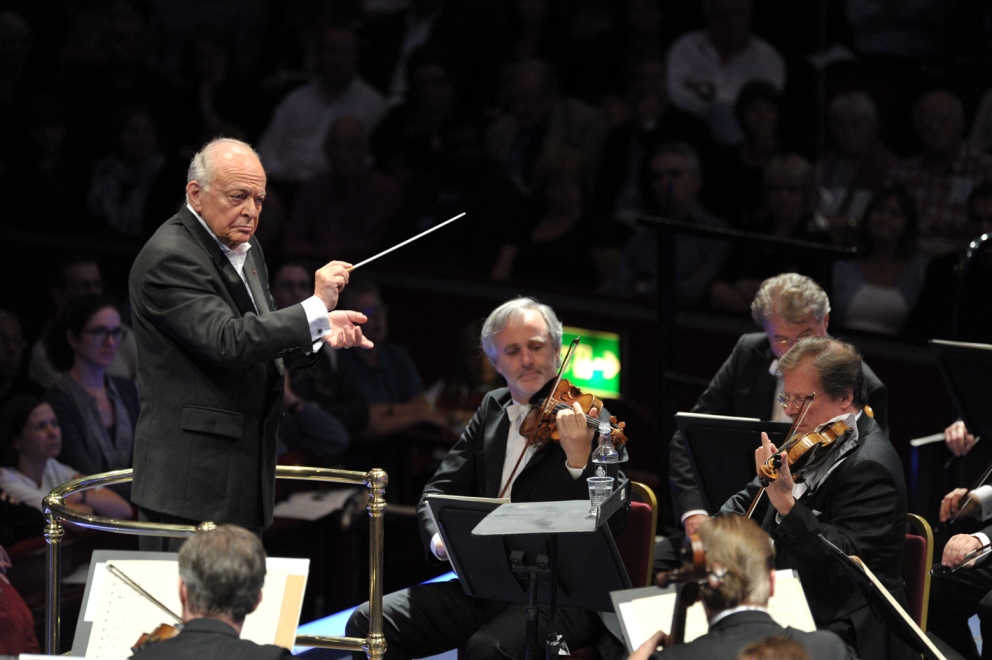 And yet in time the performance came to order. To radio listeners Maazel's meticulous approach might have made the symphony sometimes feel like one thing after another, lacking any ulterior goal. But experienced live in the Albert Hall's giant soup tureen, it had a stately energy, a romantic splendour, an amplitude of space, of time, and eventually of sound too. From the beginning the Viennese brass held forth with a round body of tone and a golden sheen, experienced in the hall almost as a physical force. The bulk of the orchestra gradually caught up with them: no scrawny strings in the great Adagio, certainly. Woodwinds stayed rather ordinary, at least by Viennese standards. Still, climaxes were always meaty and effulgent, signalled sometimes by a fiercely thrust arm suggesting that Maazel was about to launch World War Three.
Above all, the weight and pacing of this performance began to feel right. Heard domestically, Maazel's speed in the Scherzo might have seemed unduly ponderous, for all Bruckner's marking of "allegro moderato". Yet in its context, in the hall, its dogged discourse seemed entirely appropriate. Along the way, in every movement, Maazel the jeweller unearthed subtleties of texture and timbre sometimes swept aside, like the brass's dark shadow accompanying the strings' articulation of the Adagio's exquisitely painful main theme. And this was one Maazel performance when you couldn't accuse the lizard man of always having cold blood. Take the first movement's ending (in the 1890 revision): a despairing pianissimo trail of notes, clouded in desolation and exhaustion. I felt one of those numbed Shostakovich landscapes coming on. In all this it must have helped that the Vienna Phil seems one of those orchestras that actually likes Maazel to conduct them; he certainly does it often enough.
Another thing made this performance special. We were hearing the symphony after a first half of Bach, one of the composers Bruckner most revered, played on the Albert Hall organ. It was cute that the soloist, Klaus Sonnleitner (pictured right with Sir Henry Wood), is the present organist at the St Florian monastery in Austria where Bruckner received much musical education. But as the choral preludes rolled on, topped by the gutsy A minor Prelude and Fugue, BWV 543, it was Sonnleitner's general dexterity that mattered most.
Out of the vast army of stops on the hall's wonderful Victorian monster, Sonnleitner magically conjured the bright, compact sounds of a baroque instrument. For the choral prelude encore, he even turned it into a musical box, twinkling like the sugar plum fairy. That particular sound Bruckner never transferred to his symphonies. But when we heard the Eighth's resonating long chords and block textures, sounding throughout a vast architectural space, we could nod to ourselves cleverly and say, "Ah yes, I know where that comes from!" Lizard man and Viennese deficiencies acknowledged, this was still a memorable Friday farewell.
Climaxes were always meaty and effulgent, signalled sometimes by a fiercely thrust arm suggesting that Maazel was about to launch World War Three
rating
Share this article