Football's Suicide Secret, BBC Three |

reviews, news & interviews
Football's Suicide Secret, BBC Three
Football's Suicide Secret, BBC Three
A poignant and effective documentary about the darker side of professional football
Clarke Carlisle researches depression in the context of his own illness and final footballing season
Last year I spent the summer reading A Life Too Short, a biography of former German national goalkeeper Robert Enke by his friend, the sports journalist Ronald Reng. It's an incredibly emotive book that uses Enke's diary entries to tell the story of his playing career, his family life, his depression and, ultimately, his suicide in 2009 at the age of 32.
It seems that although no end of campaigns try to break down the stigma of depression, or trot out statistics that one in four of us will ultimately suffer from it, in the end it's usually the sufferers themselves left asking why something more isn't being done.
Although pegged to the suicide in 2011 of Gary Speed (pictured below right), at the time the manager of the Welsh national side, whose death continues to feel recent, and shocking - the focus of Football's Suicide Secret was presenter Clarke Carlisle, chair of the Professional Footballers' Association (PFA) and recently-retired captain of Northampton Town. It was part documentary and part autobiography, telling the story of Carlisle's final season before retirement - a season which, like much of his playing career, was marked by periodic bouts of depression.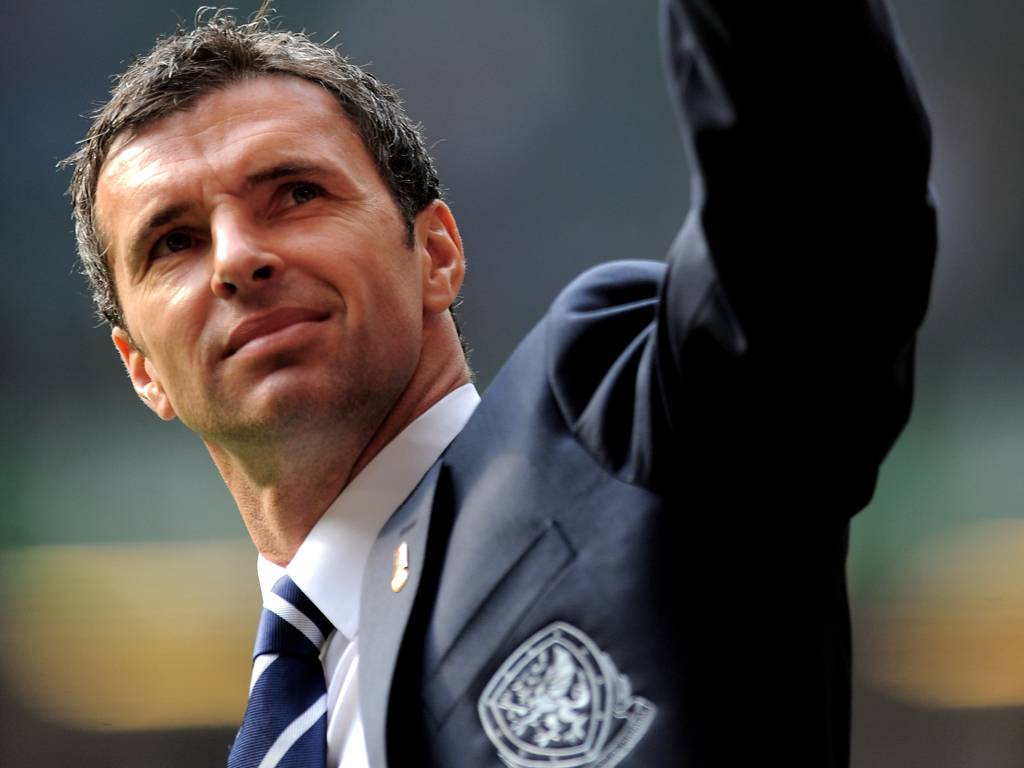 The challenge Carlisle had right from the start was to show that depression, just like a physical illness, can strike even those who have found their "dream jobs and adulation". He should know: at the age of 21, just as his team Queens Park Rangers was promoted to the Premier League, he attempted suicide on a park bench with the help of "handfuls of pills". Anybody who has dealt with a depressive illness has had to deal with comments like "pull yourself together" and "what have you got to be depressed about": Carlisle was pragmatic about these, calling for better education.
Unlike similar documentaries and articles, Football's Suicide Secret didn't look at depression as an Everyman disease - which is probably the best approach, given the recently-reported disproportionate rise in the number of young male suicides. While it may not always be helpful to view depression as something triggered by circumstances, there is no doubt that a footballer's career cycle contains plenty of triggers. Carlisle investigated the effect of that first rejection, with a visit to an academy full of young players who hadn't begun to consider that they might not hit the big time; of the injuries and defeats that can drag down a player; and of what awaits after retirement.
Gary Speed, who appeared on BBC Sport full of smiles on the morning of his death, remains the elephant in the room if depression is truly a response to circumstance. A first public interview with Speed's sister, Lesley, was as enlightening as it was tear-jerking on that score: she would never have said that her brother was coping with mental illness, she said, but now that she knows more about the condition she knows that depressives are not just fighting an illness but dealing with the stigma that comes with it. A short interview with Carlisle's manager at Northampton, Aidy Boothroyd, who tried to protect his player by telling the team and the press that he was suffering from 'flu when depression forced him to miss work, was equally enlightening.
There is no doubt that a footballer's career cycle contains plenty of triggers
rating
Explore topics
Share this article