My Mad Fat Diary, E4 |

reviews, news & interviews
My Mad Fat Diary, E4
My Mad Fat Diary, E4
Adapted teenage memoir is funny and touching, with tonnes of heart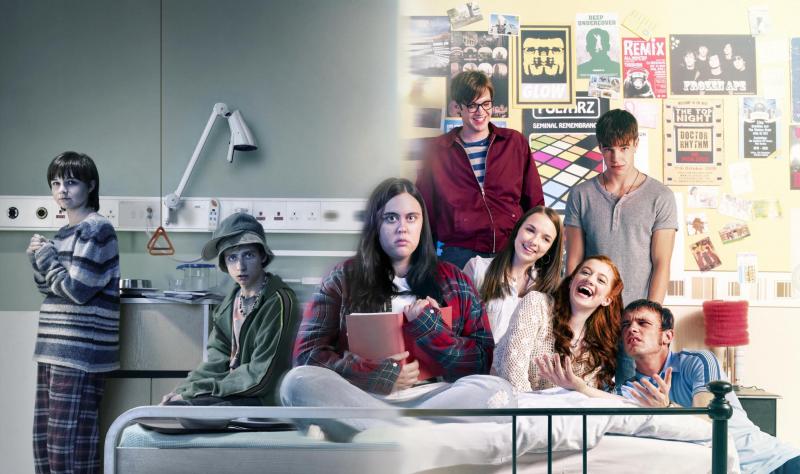 Not the average teenager: Sharon Rooney stars as Rae, keeper of the Mad Fat Diary
About the only thing I dislike about My Mad Fat Diary is the title. Based on a similarly-titled teenage memoir by the writer Rae Earl, the first episode of this six-part comedy drama is touching, hilarious and perfectly cast. And the lead character, who introduces herself as a "16-stone 16-year-old", has just been discharged from a psychiatric hospital after four months of in-patient treatment, so it's certainly apt.
Besides, Rae would never be the type to tiptoe around two of what she sees as her defining features with delicate language. Young Glaswegian actress Sharon Rooney plays the book's Lincolnshire heroine to perfection, capturing accent and mannerisms hilariously. As befits a story that uses a diary as a plot device (complete with on-screen text in flowery schoolgirl handwriting that somehow never gets as annoying as you would expect), by the end of this first episode you can't help but root for the teenager as she tries to make friends and her way back into the world. It helps, of course, that the last five minutes are some of the most heartwarming television I have ever seen.
When the show begins, Rae is back in hospital meeting her new therapist - the unlikely-named Dr Kester Gill (Ian Hart) - for the first time. She seems reticent, clutching the diary she was advised to keep before she left to her chest. "You can't read it!" she blurts, in her first moment of genuine emotion, before being assured that the diary is not for the therapist but for her. And a good thing too: she might hide it for the doctor behind her curtain of hair and band t-shirt uniform (the series is set in the mid-1990s, so there are plenty of those); but Rae is frank, funny and hugely passionate about boys, bands and Blue Riband biscuits.
Back in the real world, Rae discovers that while she was in hospital her mother (played by a wickedly funny Claire Rushbrook, pictured above right with Rooney) has "taken a lover" - a Tunisian illegal immigrant half her age who can't keep his hands off her, and doesn't let his lack of English get in the way of making a noise. Even worse, Rae's best friend Chloe has fallen in with an older crowd and is convinced that her friend has spent the past four months in France. As a friend, Chloe is a fat girl's worst nightmare - a self-confident, skinny redhead who's a hit with the boys - and the new crowd are "the coolest people" Rae has ever met. Although she quickly impresses the boys with her jukebox skills, Rae suspects that an upcoming pool party might prove more of a challenge.
These may sound minor concerns, but social acceptance is tough enough for the average teenager. Rae also has to cope with her continuing mental health problems which, despite the comic relief, are handled with sensitivity and realism. There are hints of self-harm, and the panic attacks that Rae's friend Tix from the hospital teaches her to deal with by counting to 10. Just like in real life, it doesn't always work.
With a fantastic soundtrack featuring Pulp, Eels and Rage Against the Machine, My Mad Fat Diary will strike a chord with 30-somethings while creating a much-needed strong, funny heroine for a new generation of teenagers: they may not recognise the tunes, but there's always Spotify. A quirk of scheduling sees it competing with the return of Lena Dunham's Girls on Sky Atlantic - but my vote goes to the show with the mad, fat heart.
Rae is frank, funny and hugely passionate about boys, bands and Blue Riband biscuits
Share this article