Wagner 200: Janice Watson, Joseph Middleton, Kings Place |

reviews, news & interviews
Wagner 200: Janice Watson, Joseph Middleton, Kings Place
Wagner 200: Janice Watson, Joseph Middleton, Kings Place
There's more to Wagner's songs than the Wesendonck Lieder, but Schumann is more human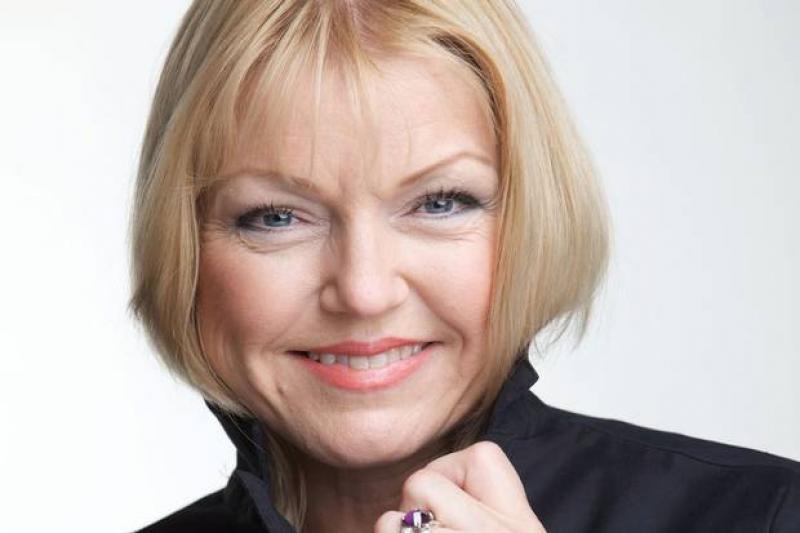 Janice Watson: exchanging youthful bloom for bigger, Wagnerian stops
It only takes a few great Lieder by Schumann and Liszt to show the kinds of songs Wagner didn't, or couldn't, write. Very well, so the rarities in this programme were whimsies he composed in his youth, but even the Wesendonck Lieder, sole voice-and-piano masterpieces of his maturity, don't show much concern for the little details of humanity.
Fortunately Janice Watson rose to great form to show us what, quite apart from the two "studies" for
Tristan und Isolde
, their opulent generalities are all about. And her pianist in a thousand, Joseph Middleton, treated Wagner's phrase endings with as much care as those of the much more individual master song-writers.
The evening had a relaxed air about it, mostly thanks to Watson's willingness to engage between the songs. She was perhaps over-apologetic about what young Wagner in Paris wasn't, and no scholarship lurked behind the narrative, but best to get acquainted if you and your pianist are the audience's only company for the evening. Exchanging youthful bloom these days for bigger, Wagnerian stops, Watson took time to crank up Gretchen's spinning wheel in one of two excerpts from Wagner's Faust music of 1833. The other, the maiden's prayer, is spoken melodrama against generic tremulous accompaniment, so a mere curiosity – but for it the soprano engaged her lower speaking register very skillfully.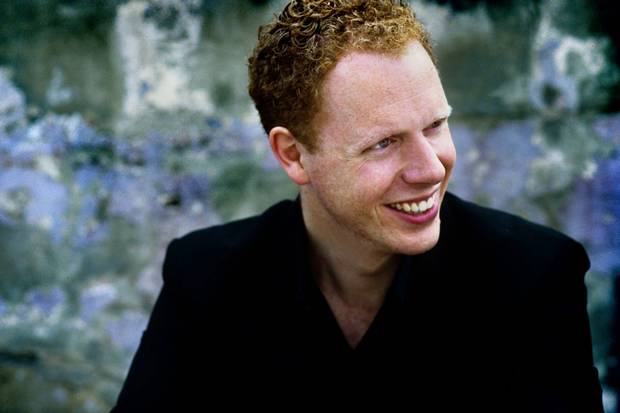 You could make a case for a common theme in these early songs of youth versus decay, very neatly contrasted in the setting of a rather odd poem by Georg Scheurlin where a fir tree tells a young boy in a boat that it will be furnishing the boy's coffin. But the voice never fuses very interestingly with the piano. When Schumann's first Liederkreis set (Op. 24) nudged Wagner out of the way and Middleton started making wonderfully nuanced connection between several of the songs (the pianist pictured above by Sussie Ahlburg), we knew we were in another world, and this time hearing the composer's true voice, which Schumann discovered so much earlier than Wagner (the two, surprisingly, were born only three years apart).
Watson has a nice line in gesture and narrative, but you feel it could go even further. The real treat in the Schumann sequence was the long, calm line of "Ich wandelte unter den Bäumen". By finishing the first half with Wagner's Mary Stuart setting (in French) rather than Schumann's late meditations on the same theme, she plunged us instead into what sounded like pure Donizetti posturing. All the more reason, then, to have it "sung in" to the voice; a regal stance might have carried more conviction than regular glances at the music.
Middleton again took the limelight in the elaborate gypsy strains of Liszt's vivid song-picture "Die drei Zigeuner", followed by ethereal river music. He made the most of the piano part in the Wesendonck settings, conjuring the oppressive atmosphere of the hothouse and the liberation of dreams; but this was Watson's biggest challenge, and she took it with flawlessly phrased style and the kind of luminous pianissimos which hadn't always worked perfectly for her earlier in the evening. I wonder if these songs can ever be truly moving, but they do separate the classy singer from the ordinary one, and Watson passed the test with radiant colours. Liszt's, rather than Schubert's, setting of nocturnal Goethe, "Über allen Gipfeln Ist Ruh", proved a sensitive, hallowed choice of encore.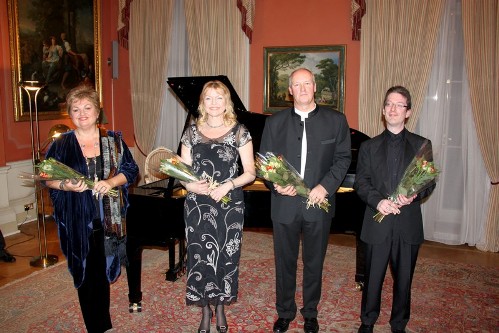 An apology, finally: this should have been a double review with Llŷr Williams's programme of Wagner piano pieces and Liszt transcriptions the following evening, but my brand new hacking cough, manageable on Wednesday, would have swamped Williams's finer nuances. That he has them, as well as the technique for Liszt's sometimes insane, hyper-orchestral wrappings, some of us already know from his performance of Isolde's Liebestod in a Wagner 200 preview concert at the German ambassador's residence earlier this year (Williams on the right, Watson second from left with Susan Bullock and Richard Berkeley-Steele), where he also conjured the full works in the dawn duet from Gõtterdämmerung. It only remains to say that these concerts in the generous surroundings of Kings Place's Hall One are among the few really novel experiences of Wagner bicentenary year. The big operas at the Proms may raise us higher, but without these more unusual events we would have no chance to hear the composer in the round - good and bad, great and small.
Wagner's Wesendonck Lieder separate the classy singer from the ordinary one, and Watson passed the test with radiant colours
rating
Explore topics
Share this article